Possible New Cell Type Found in Developing Inner Ear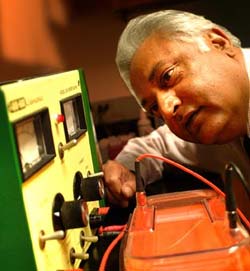 The answer to how the complex, cavernous inner ear forms from a mostly homogenous group of cells may be that it doesn't, says a Medical College of Georgia researcher who has found a new cell type that appears to migrate to the developing ear.
Dr. Paul Sohal first saw the cells he named ventrally emigrating neural tube cells in 1995, following the path of newly formed nerves out of the developing neural tube.
His research published in the June issue of the International Journal of Developmental Neuroscience says one place VENT cells go is to the developing inner ear.
"One thing which has been a puzzle was how can a single source of cells gives rise to entirely different systems, functionally different systems," Dr. Sohal, developmental biologist, says of the inner ear which is believed to be formed from the same cells that form the outer layer of skin or epidermis. The only other cell believed to be in the region is the pigment-producing melanocyte.
By day two of development in the chick embryo, Dr. Sohal's animal model, the neural tube — a tubular structure that gives rise to the brain and spinal cord — has formed and is covered with a skin called the surface ectoderm. That same day, an area of the skin on either side and about midway down the neural tube begins to thicken into what is known as an auditory placode. This thickened area begins to move inward, eventually working free from surrounding tissue and, by day three, forms the otic vesicle that will become the inner ear. In humans this should happen in the second month of development.
"What we have found is that, at this stage, VENT cells begin to move in from the neural tube and mix with these cells," Dr. Sohal says. He believes VENT cells provide a heterogeneous mix to the epidermal cells, which could help explain the ability of cells within the region to form so many different types of tissue.
The developed inner ear is a complex structure that enables hearing and balance. The visible outer ear focuses sound to the middle then inner ear, which contain the eardrum and three bones that convert sound energy into mechanical energy. The movement of the bones applies pressure to the cochlea, a snail-shaped, fluid-filled organ, converting sound to a stimulus that triggers the hair cells. The hair cells — which can be lost to disease, trauma or a congenital defect — are activated and send signals to the nerve and eventually the brain where sound is perceived.
Dr. Sohal has published studies that show VENT cells in many areas of the body, most recently in the heart, small intestines and stomach. Still, he is meeting with resistance from some fellow scientists who are skeptical that he has found the first new cell type to be identified in the embryo since 1868. Some say the cells are simply experimental artifacts.
He believes they are much more, that the cells not only can form the four major types of body tissue but that they are the source of stem cells.
"The data is intriguing," says Dr. David J. Kozlowski, developmental geneticist at MCG who is studying hair cell regeneration within the zebrafish inner ear to try to understand how hair cells regenerate in fish and not mammals.
Dr. Kozlowski, who also directs MCG's Transgenic Zebrafish Core Facility, is looking for VENT cells in the zebrafish, another developmental model, to see if he can document their existence. "It's certainly worth investing some effort to see if they exist in fish and, if they do, where do they go," he says.
Dr. Sohal, undaunted most days, says the ubiquitous cells go pretty much everywhere, at least everywhere he has looked to date. "I think this tells us they are a general phenomenon, that the cells have a fundamental role."
Back inside the ear, Dr. Sohal is now looking to determine if VENT cells are part of functional units within the inner ear. "What we have to do is find out where they end up. Are they part of the cochlea? Are they part of the sensory organs?" he says.
His work is funded by the National Institutes of Health.
Media Contact
Toni Baker
Medical College of Georgia
Alle Nachrichten aus der Kategorie: Life Sciences
Articles and reports from the Life Sciences area deal with applied and basic research into modern biology, chemistry and human medicine.
Valuable information can be found on a range of life sciences fields including bacteriology, biochemistry, bionics, bioinformatics, biophysics, biotechnology, genetics, geobotany, human biology, marine biology, microbiology, molecular biology, cellular biology, zoology, bioinorganic chemistry, microchemistry and environmental chemistry.
Zurück zur Startseite
Neueste Beiträge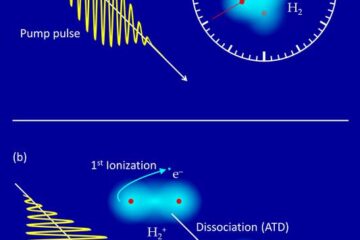 Rotation of a molecule as an "internal clock"
Using a new method, physicists at the Heidelberg Max Planck Institute for Nuclear Physics have investigated the ultrafast fragmentation of hydrogen molecules in intense laser fields in detail. They used…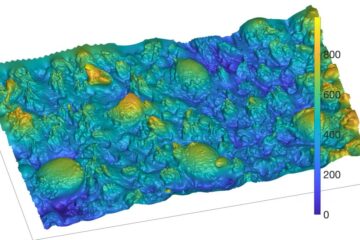 3D printing the first ever biomimetic tongue surface
Scientists have created synthetic soft surfaces with tongue-like textures for the first time using 3D printing, opening new possibilities for testing oral processing properties of food, nutritional technologies, pharmaceutics and…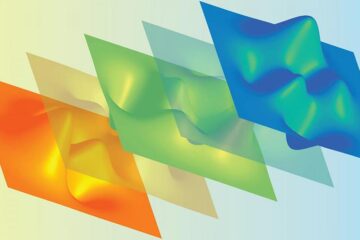 How to figure out what you don't know
Increasingly, biologists are turning to computational modeling to make sense of complex systems. In neuroscience, researchers are adapting the kinds of algorithms used to forecast the weather or filter spam…