Stanford researchers uncover mystery behind how skull plates fuse
Stanford University Medical Center researchers have identified a protein responsible for ensuring correct skull growth in newborn mice. The protein, called Noggin, inhibits fusion of bony plates in the skull until developmentally appropriate. The scientists hope that Noggin may one day replace surgery as a way to treat premature skull fusion in infants.
"About 1 in 2,000 children has growth plates in their skull that fuse prematurely," said Michael Longaker, MD. "The brain is rapidly expanding in size during the first two years of life. If the brain's container – the skull – can't expand in a similar fashion, you have a big problem." Left untreated, the condition can lead to mental retardation, blindness and seizures, as well as a severely misshapen head.
Longaker, a pediatric craniofacial surgeon at Lucile Packard Children's Hospital and a professor of surgery at the School of Medicine, can correct the defect by removing sections of fused bone from an infant's skull. But the operation is complex. And because it's difficult to accurately predict how much room is needed for expansion, the procedure may need to be repeated as the brain grows.
At first, Longaker and his colleagues suspected that the root of the problem was the inappropriate expression of proteins that stimulate bone growth in the skull. They began comparing when and where these proteins were produced, but they started on the wrong track.
"It's not as simple as promoting bone induction," said Longaker, the principal investigator of the research, which is published in the April 10 issue of Nature. "It turns out that the inhibitors are equally important. We had been missing the point."
The researchers discovered that the bone-promoting proteins are present between all the skull growth plates in mice: those that are actively fusing and those that are not. In contrast, Noggin, a known inhibitor of bone formation, was found only between plates that remained open. The scientists began to suspect that, like a testy chaperone at a high school dance, Noggin keeps the two edges of the skull apart. And like anxious teenagers, the bones reach out to each other when Noggin is removed from the mix.
Noggin's new role in skull fusion was confirmed dramatically when the scientists injected a Noggin-producing virus between the bone plates along mice foreheads. The plates, which normally would have fused, remained open. This resulted in the animals developing blunt muzzles and wide-set eyes.
Although the results were clear, there was another mystery to be solved. In a seemingly futile loop, the very bone-promoting protein required for fusion also induced Noggin production. Then the researchers found that over-expression of another protein, called FGF2, inhibited Noggin expression in cell culture. The finding correlated with the fact that some human disorders characterized by premature skull fusion are caused by mutations in a receptor for FGF2 that kick the protein into overdrive. These mutants also turned off Noggin expression.
"We had been wondering how FGF2, which is involved in promoting new blood vessels, stimulated bone formation," said Longaker. "Now we know that it works, in part, by decreasing the amounts of inhibitors of bone formation."
The scientists are now working to understand how FGF2 decreases Noggin production, with an eye to a less-invasive treatment for infants with premature fusion. But such treatment would likely require early diagnosis of any problems.
"Can Noggin unlock an existing bone bridge? That would be a tall order," said Longaker. "But if premature fusion could be diagnosed before birth, a window of therapy could present itself." He envisions a day when sophisticated prenatal ultrasound or genetic testing could identify infants at risk before fusion began. By injecting Noggin-producing cells or viruses into the breach between growth plates, physicians could stave off inappropriate fusion until the brain finished expanding.
"Unlike some gene therapy challenges, we wouldn't need to express Noggin for the life of the child," said Longaker. "The first two years would be adequate." Such a treatment would represent a huge leap over existing therapy. "Craniofacial surgery is more of a chisel-and-saw approach," he added. "We've had technical improvements, but it hasn't really evolved. This finding represents a biomolecular approach that may re-establish normal growth and appearance of the skull, which is the most important research outcome."
Longaker's colleagues include Stephen Warren, MD, of Stanford; Lisa Brunet, PhD, and Richard Harland, PhD, of the University of California-Berkeley; and Aris Economides, PhD, of Regeneron Pharmaceuticals, Inc, in Tarrytown, NY. Noggin was first identified by Harland in 1992 as a protein that guides tissue fate in developing frog embryos.
Stanford University Medical Center integrates research, medical education and patient care at its three institutions – Stanford University School of Medicine, Stanford Hospital & Clinics and Lucile Packard Children's Hospital at Stanford. .For more information, please visit the Office of Communication & Public Affairs Web site at http://mednews.stanford.edu/ and the Lucile Packard Children's Hospital Web site at http://www.lpch.org/.
Media Contact
Krista Conger
EurekAlert!
All news from this category: Life Sciences
Articles and reports from the Life Sciences area deal with applied and basic research into modern biology, chemistry and human medicine.
Valuable information can be found on a range of life sciences fields including bacteriology, biochemistry, bionics, bioinformatics, biophysics, biotechnology, genetics, geobotany, human biology, marine biology, microbiology, molecular biology, cellular biology, zoology, bioinorganic chemistry, microchemistry and environmental chemistry.
Back to the Homepage
Latest posts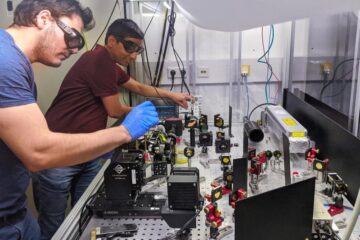 Innovations through hair-thin optical fibres
Scientists at the University of Bonn have built hair-thin optical fibre filters in a very simple way. They are not only extremely compact and stable, but also colour-tunable. This means…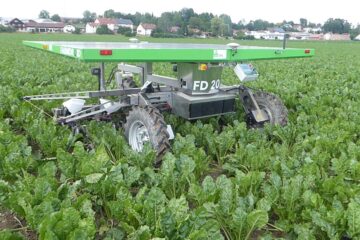 Artificial intelligence for sustainable agriculture
ZIM cooperation network on AI-based agricultural robotics launched The recently approved ZIM cooperation network "DeepFarmbots" met virtually for its official kick-off on November 25. The central goal of the network…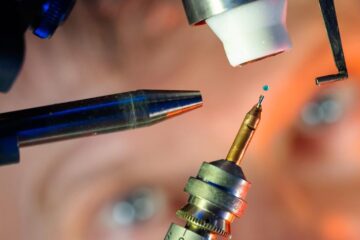 Teamwork in a molecule
Chemists at the University of Jena harness synergy effect of gallium Chemists at Friedrich Schiller University Jena have demonstrated the value of "teamwork" by successfully harnessing the interaction between two…