When it comes to sperm competition, size can matter — it's the female who holds the aces
Syracuse University researchers pick up where Darwin left off: Groundbreaking study to be published in the Nov. 8 issue of Science
When it comes to mating and determining whose sperm reaches the elusive egg, females control both the playing field and the rules of the game, according to a new study on male sperm competition vs. female choice to be published in the Nov. 8 issue of Science.
"Our study demonstrates, unambiguously, the active role females play in determining the conditions under which sperm compete inside the female reproductive tract," says Scott Pitnick, professor of biology at Syracuse University, who published the study with co-researcher Gary T. Miller, a postdoctoral research associate at SU. "It's widely known that, throughout the animal kingdom, sperm cells evolve rapidly into some of the most outrageous variations in size and shape. Until now, we didn't know why. Our study shows that it's because of female choice. The shape and physiology of the female reproductive tract is driving this variation in sperm."
Most people are familiar with the elaborate competitions that occur between males before mating, such as the ritualistic clash of horns of Big Horn Sheep or the bloody battles between male elephant seals. However, relatively little is understood about how sperm compete after mating has occurred, says Pitnick, an evolutionary biologist who has been studying sexual selection and the nature of sex differences for more than 15 years. In a 1995 study published in Nature, he documented the longest sperm cell known to science. It belongs to a species of fruit fly called Drosophila bifurca and measures some two inches in length when fully uncoiled.
"It was once a widely held belief that males sacrificed quality for quantity when it comes to sperm production and the competition to fertilize eggs," Pitnick says. "In 1995, we documented exceptions to the rule. That finding led us to wonder why some species take the time to produce a few gigantic sperm when the majority seem content to spew out millions of tiny sperm."
Contrary to popular belief, females in most species are promiscuous, mating with more than one male during a single mating season, Pitnick says. Females of most species also have specialized sperm-storage organs where sperm from different males compete to emerge and race for the egg. Pitnick and Miller used populations of another species of fruit fly called Drosophila melanogaster to discover the nature of the relationship between sperm size, the size of female sperm-storage organs and successful fertilization. The researchers manipulated the populations and selected groups based on the length of sperm and the length of the female sperm-storage organs.
The result: All males competed equally well within females with short sperm-storage organs, but males with longer sperm out-competed their less endowed rivals within females sporting longer storage organs. The advantage to males of longer sperm increased with increasing length of the female tract. "This means," Pitnick says, "that the length of the sperm-storage organ is a mechanism dictating female choice among potential sires of her offspring. Females choose among males based on the length of their sperm. Long sperm tails are thus the post-copulatory, cellular equivalent of long peacock tail feathers."
The researchers' conclusion was supported in a separate experiment in which evolving female sperm-storage organs were shown to drive the evolution of sperm length.
"Now that we know about sperm-female co-evolution, it's important to ask what happens when populations are isolated from one another," Pitnick says. "Sperm from one population may become mismatched and thus reproductively incompatible with the females of the other population. This is where the rubber meets the road for speciation. The seemingly esoteric whimsy of female choosiness for longer sperm may have surprisingly important consequences for biodiversity."
Alle Nachrichten aus der Kategorie: Life Sciences
Articles and reports from the Life Sciences area deal with applied and basic research into modern biology, chemistry and human medicine.
Valuable information can be found on a range of life sciences fields including bacteriology, biochemistry, bionics, bioinformatics, biophysics, biotechnology, genetics, geobotany, human biology, marine biology, microbiology, molecular biology, cellular biology, zoology, bioinorganic chemistry, microchemistry and environmental chemistry.
Zurück zur Startseite
Neueste Beiträge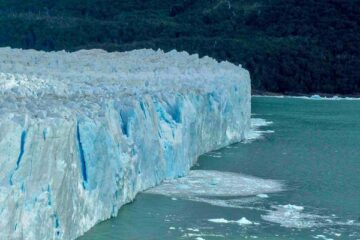 How Stable is the Antarctic Ice Sheet?
Scientists from Heidelberg University investigate which factors determine the stability of ice masses in East Antarctica. As temperatures rise due to climate change, the melting of polar ice sheets is…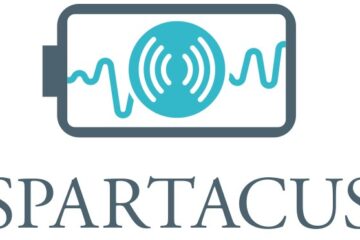 Smart sensors for future fast charging batteries
European project "Spartacus" launched Faster charging, longer stability of performance not only for electric vehicles but also for smartphones and other battery powered products. What still sounds like science fiction…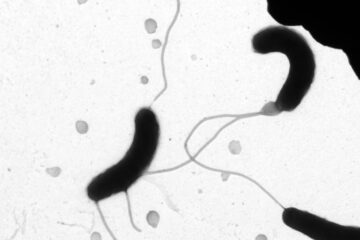 Small molecules control bacterial resistance to antibiotics
Antibiotics have revolutionized medicine by providing effective treatments for infectious diseases such as cholera. But the pathogens that cause disease are increasingly developing resistance to the antibiotics that are most…