Brazilian shellfish may improve understanding of ancient world
Brachiopods, the most common shellfish in Paleozoic times, now live primarily in the chilly waters of northern fjords and the Antarctic shelf, except for an abundant population in the tropic waters of the continental shelf off southeast Brazil.
The Brazilian brachiopods are the best modern analogy for the life and times of the critter that was so pervasive over 250 million years ago, says David Rodland, Ph.D. student in geological sciences at Virginia Tech. He has been studying the population since July 2000.
Rodland is studying the encrustation, or colonization, of the modern brachiopods by oysters, bryozoans — or "moss animals," and, in particular, worm tubes. There has been no large-scale study of modern brachiopod encrustation, he says. The study results might allow scientists to estimate such things as the water depth at which Paleozoic brachiopods lived and the productivity of plankton populations, of the earth's waters at that time.
He will present his findings at the Geological Society of America's 114th annual meeting in Denver October 27-30.
Rodland is looking at "every scale, from shell to shelf," he says. Factors affecting encrustation are water depth, nutrients in the water, and shell surface.
Some findings are that encrustation is highest in shallower water and in deep water where upwelling delivers nutrients." The brachiopods appear to be concentrated in nutrient rich water and the variations in the abundance of encrusters suggest a link to productivity," Rodland says.
Below 100 meters, encrustation drops to about 2 percent for all brachiopods combined, although it varies by species. About 9 percent of the grooved Argyrotheca are encrusted at depths of 100 to 500 meters, while fewer than 1 percent of the spiny Platidia are still colonized."Similar patterns are found on Paleozoic brachiopods," Rodland says. "Shell ornamentation affects colonization by encrusters. Grooves seem to encourage colonization, while spines discourage it."
However, looking at the variability in encrustation at a range of depths along the approximately 300 miles of the shelf, Rodland has determined that the amount of plankton in the water is more likely a driving factor than depth alone in whether or not worms and oysters set up housekeeping on the brachiopods. "Depth influences the amount of encrustation we see, but it's clearly not depth alone. In one transect, encrustation decreases with depth but in another bay, encrustation is high regardless of depth," Rodland says.
He is also looking at the numbers and different kinds of organisms that colonize brachiopods. "I'm looking at the diversity of each shell as the function of the shell size," he says. His findings appear to parallel studies of islands. "The larger the island, the more species are present. On a shell, diversity increases logarithmically with valve area," he says.
Worms and bryozoans are some of the most common encrusters. "The fauna has changed since the Paleozoic, but the ecological principles are similar in terms of the pattern and frequency of encrustation," Rodland says. "A difference from Paleozoic times is that then most of the encrustation was on the outside of the shell. Now, there is more encrustation on the inside of the shell, after the death of the brachiopod. But it is still too early to say whether this is a major difference — whether the colonizing organisms are looking for living or dead brachiopods. Modern outer-shelf brachiopods are mostly encrusted on the outside, probably because most of them were collected alive. That is another reason encrustation is less common in deeper water," he says.
The paper, "Colonists of a 'Lost World': Quantitative analysis of brachiopod encrustation on the subtropical shelf of the southeast Brazilian bight," will be presented at 8:45 a.m. on Sunday, Oct. 27 in room A112 of the Colorado Convention Center. Co-authors are Michal Kowalewski, professor of geological sciences at Virginia Tech; Monica Carroll of the University of Georgia, and Marcello Simoes of the Universidade Estadual Paulista, Botucatu, Brazil.
Rodland, who grew up in Portland, Ore., received his undergraduate degree from Colorado College in 1996 and his master's degree from the University of Southern California in 1999.
Contact Information: David L. Rodland, drodland@vt.edu, 540-231-8828
PR Contact: Susan Trulove, 540-231-5646, strulove@vt.edu
David Rodland's major professor is Michal Kowalewski
Media Contact
David Rodland
EurekAlert!
All news from this category: Life Sciences and Chemistry
Articles and reports from the Life Sciences and chemistry area deal with applied and basic research into modern biology, chemistry and human medicine.
Valuable information can be found on a range of life sciences fields including bacteriology, biochemistry, bionics, bioinformatics, biophysics, biotechnology, genetics, geobotany, human biology, marine biology, microbiology, molecular biology, cellular biology, zoology, bioinorganic chemistry, microchemistry and environmental chemistry.
Back to the Homepage
Latest posts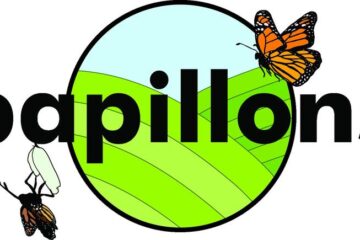 New EU project on effects of micro- and nanoplastics in agriculture
The University of Bayreuth is a partner in the new European "PAPILLONS" consortium for micro- and nanoplastics research in agriculture. 20 universities and research institutions from 12 countries will jointly…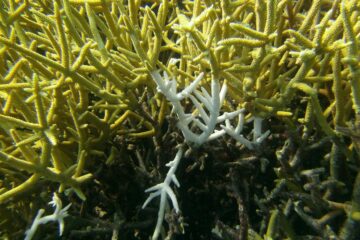 Coral on the Red List of Endangered Species
The traits of coral species that have become extinct during the last few million years do not match those of coral species deemed at risk of extinction today. In a…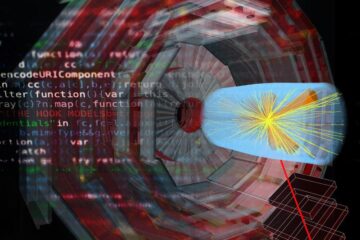 Seeking a faster pathway to synthetic data
Helmholtz Association funds project for data acquisition using neural networks. In addition to experimentally generated data, fundamental research in physics also works with synthetically generated data. Acquisition of such data…