New Findings Reconfirm Toxicity of Pfiesteria Cultures
A team of experts has refuted previous findings published last summer stating that Pfiesteria is not toxic to fish or humans. When they cultured the same strain of P. shumwayae studied by the dissenting scientists, it produced a toxin that killed fish within minutes.
Dr. JoAnn Burkholder, director of North Carolina State University's Center for Applied Aquatic Ecology, presented the results of the new study Tuesday at the 10th International Conference on Harmful Algae in St. Petersburg, Fla. The findings are significant because they reconfirm a decade of research showing that Pfiesteria is a dangerous toxic organism.
Last summer's papers had been critical of work by Burkholder and other scientists who discovered Pfiesteria and described its life cycle and toxic impacts on fish and mammals. However, the dissenting scientists' work was based primarily on research with one strain. In the new study three laboratories, assisted in toxin analysis by a fourth "blind" lab, have shown that this allegedly nontoxic strain does produce toxin after all. Burkholder said that their team's results differed because they grew the culture under conditions that allowed it to express toxicity.
"I hope these findings finally help set the record straight by addressing the widespread misinformation about this issue during the past few months," Burkholder said. "Growing these cultures is very complex and difficult work. We are entirely confident that the strain we have tested, taken from the very same culture they used, is toxic and dangerous."
Populations or strains of Pfiesteria, like other toxic algae, are known to vary in toxicity. There are strains that can kill fish with toxin and benign strains that cannot. More than 50 peer-reviewed science articles have been published about toxic Pfiesteria, in cross-confirmed research based on more than 400 toxic strains and 200 nontoxic strains.
Careful review of the culture methods used in last summer's studies raised concerns among Burkholder, Drs. Andrew Gordon and Harold Marshall at Old Dominion University, and Dr. Alan Lewitus at the University of South Carolina.
"We were surprised to find that these scientists extrapolated beyond their data from just one strain to all strains of Pfiesteria, even to both species," Burkholder explained. "Pfiesteria is difficult to culture in actively toxic mode, and their methods did not follow the only standard procedure that has worked so far in producing toxic Pfiesteria. We decided to re-test that strain of Pfiesteria shumwayae using the standard protocol."
The P. shumwayae strain had been grown with algal prey for two years. In previous research, all but four of the 400 toxic strains examined by Burkholder and other specialists on toxic Pfiesteria had rapidly lost their ability to make toxin when they were not grown with live fish. Therefore, the team led by Burkholder expected that the strain would not be able to produce toxin.
The three laboratories grew this strain in standardized fish bioassays. They compared mortality of juvenile tilapia grown with the test strain of Pfiesteria shumwayae, versus tilapia grown with a known toxic strain. Some control fish were grown with a known nontoxic Pfiesteria strain, while others were maintained without any Pfiesteria. Once the strain was rapidly killing fish, it was re-isolated from the fish cultures and grown with algae for several weeks so that pure culture, without fish and associated contaminating microbes, could also be tested for any remaining toxicity.
"When we used the standardized method with this P. shumwayae strain, it responded to fish very quickly," said Lewitus. Within a few days the culture was killing fish at low to moderate cell densities of 800-5000 cells per milliliter. Fish died at comparable rates when exposed to the known toxic strain, but all control fish remained healthy.
"With the nontoxic control strain, even at very high densities of 40,000 cells per milliliter, there was no fish death or apparent stress," said Marshall, "although there was some physical attack."
The scientists then sent samples to toxin specialists Drs. John Ramsdell and Peter Moeller at the NOAA-National Ocean Service Marine Biotoxins Program in Charleston, S.C., for toxin analysis. The toxin specialists analyzed them "blind," without knowing the identity of the samples. A potent water-soluble toxin was detected from the test P. shumwayae strain grown with fish and in pure culture with algae – the same toxin that was found in the known toxic strain. Both the cells and the surrounding water in which the test strain was grown contained toxin. No toxin was found in the negative controls.
These new data show that the scientists who reported that Pfiesteria is not toxic actually had a toxic strain all along. "Toxic Pfiesteria strains are widespread and easily found in many estuaries," said Burkholder. "The controversy here is not a culture availability issue. This multi-laboratory study shows that it is, instead, a culturing issue. It is really important for laboratories to use procedures that allow Pfiesteria to express toxicity."
At the same conference on Thursday, Gordon and Marshall will present related research showing that when some strains of toxic P. shumwayae and other microbes are removed from fish-killing cultures by filtration, the filtrate kills fish. This indicates a toxic effect of Pfiesteria without physical contact. Dr. Mac Law, a veterinary fish pathologist at NC State, found that fish exposed to the toxic filtrate developed skin lesions, showing that Pfiesteria can cause these sores without physical attack.
New findings about Pfiesteria toxin will also be presented at the Florida meeting this week. Ramsdell and Moeller will describe novel rapid purification methods that they used to obtain information on the toxin's chemical structure. They also isolated toxin from pure cultures of toxic Pfiesteria, grown without live fish. When test fish were exposed to the toxin, they died in minutes.
Other new research, conducted by Dr. Edward Levin of Duke University, will highlight impacts of Pfiesteria toxin on mammals. When Levin injected this Pfiesteria toxin into the hippocampus of live rats, they developed severe learning deficits, supporting previous studies that have linked toxic Pfiesteria with profound learning disabilities in rats and humans.
Media Contact
Dr. JoAnn Burkholder
EurekAlert!
All latest news from the category: Life Sciences and Chemistry
Articles and reports from the Life Sciences and chemistry area deal with applied and basic research into modern biology, chemistry and human medicine.
Valuable information can be found on a range of life sciences fields including bacteriology, biochemistry, bionics, bioinformatics, biophysics, biotechnology, genetics, geobotany, human biology, marine biology, microbiology, molecular biology, cellular biology, zoology, bioinorganic chemistry, microchemistry and environmental chemistry.
Back to home
Newest articles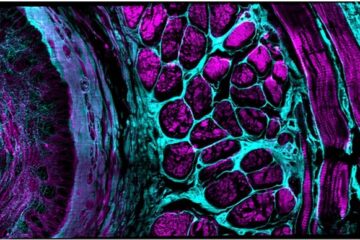 Enhancing the workhorse
Artificial intelligence, hardware innovations boost confocal microscope's performance. Since artificial intelligence pioneer Marvin Minsky patented the principle of confocal microscopy in 1957, it has become the workhorse standard in life…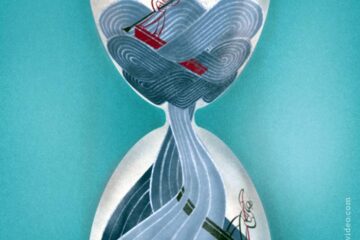 In the quantum realm, not even time flows as you might expect
New study shows the boundary between time moving forward and backward may blur in quantum mechanics. A team of physicists at the Universities of Bristol, Vienna, the Balearic Islands and…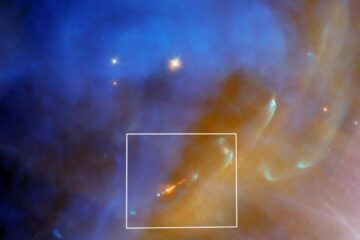 Hubble Spots a Swift Stellar Jet in Running Man Nebula
A jet from a newly formed star flares into the shining depths of reflection nebula NGC 1977 in this Hubble image. The jet (the orange object at the bottom center…