New Insight into the Maturation of miRNAs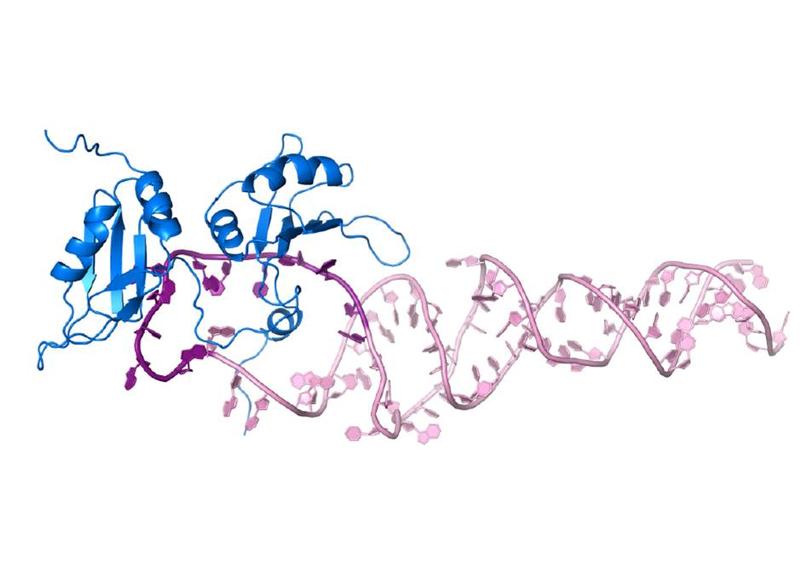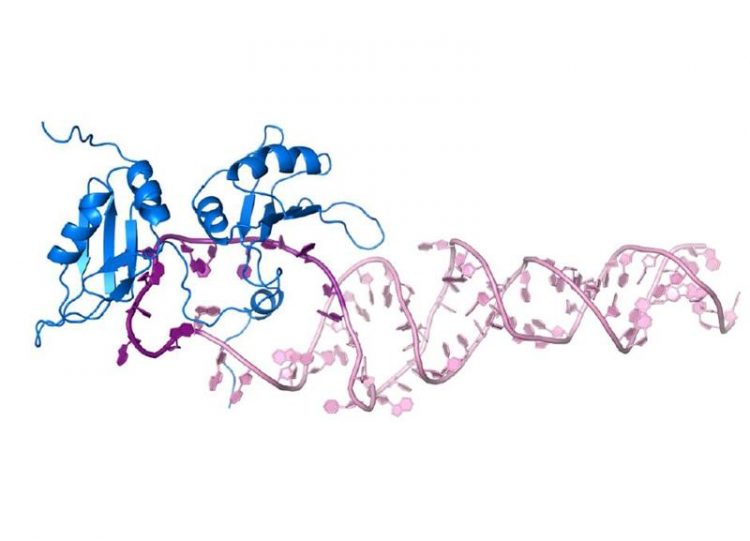 MicroRNAs (miRNAs) are a class of molecules consisting of short RNA sequences that inhibit the formation of certain proteins by destroying the corresponding RNA blueprint.
Cancer-causing miRNAs, so-called oncomiRs, also function according to this principle and inhibit the production of proteins that protect the cell against uncontrolled growth. "Thus, an increased presence of these molecules in cells leads to the development of cancer in the long term," said Professor Michael Sattler, director of the Institute of Structural Biology at Helmholtz Zentrum München and professor of Biomolecular NMR Spectroscopy at the Technical University of Munich. "However, some molecular mechanisms of miRNA maturation in the cell remain elusive."
Usually, before a miRNA can act in the cell, it undergoes several maturation steps and develops from a so-called primary pri-miRNA via a precursor stage (pre-miRNA) to a mature miRNA. In the current study, Professor Sattler together with researchers led by Professor Javier Caceres and Dr. Gracjan Michlewski from the University of Edinburgh and his former doctoral student Hamed Kooshapur (now at the National Institutes of Health, USA), investigated the maturation of a specific pri-miRNA.
"Our research focused on the maturation of miRNA-18a, which has been associated with colon, breast, and esophageal cancer," said Michael Sattler. "To elucidate how its maturation is controlled, we had to combine different procedures. Nuclear magnetic resonance (NMR) spectroscopy, X-ray crystallography, small-angle X-ray scattering analyses as well as biochemical experiments were used."
Using this combination approach, the authors were able to show exactly how a specific RNA binding protein (hnRNP A1) recognizes pri-miRNA-18a and changes its structure in such a way that it develops into mature miRNA-18a. The researchers assume that the mechanism can also be transferred to other miRNAs. "In the long term, understanding the processes might help us to develop new therapy options – for example to treat cancer," said Sattler. "Only if we understand how biology works we can intervene in a targeted manner."
Further Information
Original Publication:
Kooshapur,H. et al. (2018): Structural basis for terminal loop recognition and stimulation of pri-miRNA-18a processing by hnRNP A1. Nature Communications, DOI: 10.1038/s41467-018-04871-9
The Helmholtz Zentrum München, the German Research Center for Environmental Health, pursues the goal of developing personalized medical approaches for the prevention and therapy of major common diseases such as diabetes and lung diseases. To achieve this, it investigates the interaction of genetics, environmental factors and lifestyle. The Helmholtz Zentrum München is headquartered in Neuherberg in the north of Munich and has about 2,300 staff members. It is a member of the Helmholtz Association, a community of 18 scientific-technical and medical-biological research centers with a total of about 37,000 staff members. www.helmholtz-muenchen.de/en
The Institute for Structural Biology (STB) investigates the spatial structures of biological macromolecules, their molecular interactions and dynamics using integrated structural biology by combining X-ray crystallography, NMR-spectroscopy and other methods. Researchers at STB also develop NMR spectroscopy methods for these studies. The goal is to unravel the structural and molecular mechanisms underlying biological function and their impairment in disease. The structural information is used for the rational design and development of small molecular inhibitors in combination with chemical biology approaches. www.helmholtz-muenchen.de/stb 
Technical University of Munich (TUM) is one of Europe's leading research universities, with more than 500 professors, around 10,000 academic and non-academic staff, and 40,000 students. Its focus areas are the engineering sciences, natural sciences, life sciences and medicine, combined with economic and social sciences. TUM acts as an entrepreneurial university that promotes talents and creates value for society. In that it profits from having strong partners in science and industry. It is represented worldwide with a campus in Singapore as well as offices in Beijing, Brussels, Cairo, Mumbai, San Francisco, and São Paulo. Nobel Prize winners and inventors such as Rudolf Diesel, Carl von Linde, and Rudolf Mößbauer have done research at TUM. In 2006 and 2012 it won recognition as a German "Excellence University." In international rankings, TUM regularly places among the best universities in Germany. www.tum.de/en/homepage 
Contact for the media:
Department of Communication, Helmholtz Zentrum München – German Research Center for Environmental Health, Ingolstädter Landstr. 1, 85764 Neuherberg – Tel. +49 89 3187 2238 – Fax: +49 89 3187 3324 – E-mail: presse@helmholtz-muenchen.de
Scientific Contact at Helmholtz Zentrum München:
Prof. Dr. Michael Sattler, Helmholtz Zentrum München – German Research Center for Environmental Health, Institute for Structural Biology, Ingolstädter Landstraße 1, 85764 Neuherberg, Tel. +49 89 3187 3800, E-mail: sattler@helmholtz-muenchen.de
Media Contact
Sonja Opitz
Helmholtz Zentrum München - Deutsches Forschungszentrum für Gesundheit und Umwelt
Alle Nachrichten aus der Kategorie: Life Sciences
Articles and reports from the Life Sciences area deal with applied and basic research into modern biology, chemistry and human medicine.
Valuable information can be found on a range of life sciences fields including bacteriology, biochemistry, bionics, bioinformatics, biophysics, biotechnology, genetics, geobotany, human biology, marine biology, microbiology, molecular biology, cellular biology, zoology, bioinorganic chemistry, microchemistry and environmental chemistry.
Zurück zur Startseite
Neueste Beiträge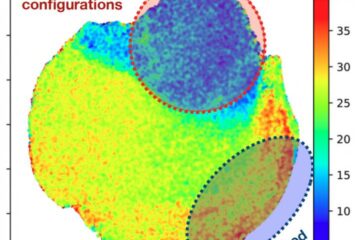 Machine learning aids in simulating dynamics of interacting atoms
Automated approach transformative for computational materials science. A revolutionary machine-learning (ML) approach to simulate the motions of atoms in materials such as aluminum is described in this week's Nature Communications…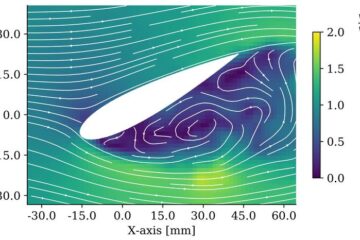 "Intelligent" turbines for green energy from tidal water power
Fluid flow engineers and electrical engineers are jointly developing turbine blades with special integrated drives Tidal hydroelectric power plants of the future will be able to generate "green" electricity significantly…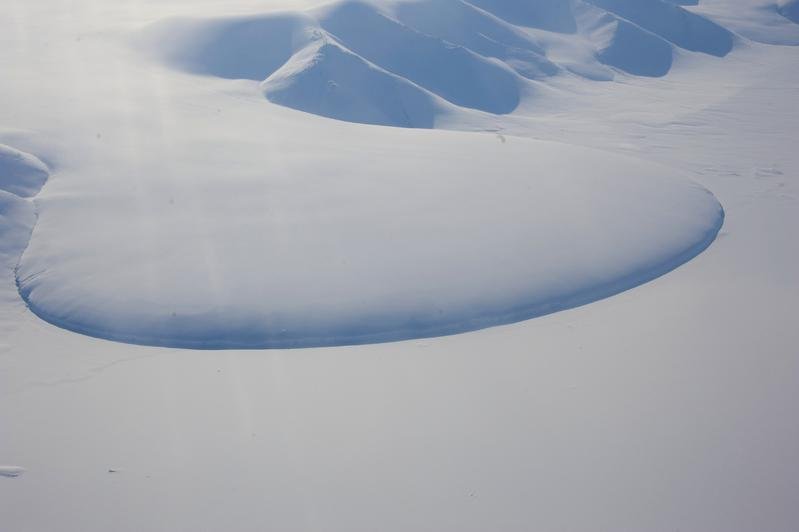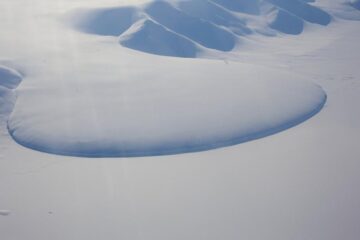 'Missing Ice Problem' Finally Solved
During glacial periods, the sea level falls, because vast quantities of water are stored in the massive inland glaciers. To date, however, computer models have been unable to reconcile sea-level…