Tomorrow`s Leaders Told to Invest in Research
A lack of investment in corporate research may be counterproductive to industry says Dr Elsa Reichmanis, director of Materials Research at Lucent Technologies` Bell Labs, New Jersey, USA. In an exclusive Tomorrow's Leaders online broadcast, Reichmanis stated 'In order to succeed in the long term, investment in the future is a must, and that means investment in research.'
Dr Reichmanis made her remarks during a one-hour live broadcast at www.tomorrows-leaders.net. She answered questions from young managers in science-based industry across the world, participants of Tomorrow's Leaders, the pioneering Society of Chemical Industry (SCI) web initiative.
The question of providing incentives for researchers to succeed was raised. Dr Reichmanis declared that 'for established industries to provide a financial incentive to take a research idea to a product is good practice … but incentives don't have to be financial; the opportunity to attend conferences and talk about one's research is also important'.
Discussing public perceptions of science, Dr Reichmanis asserted that 'one problem facing the chemical industry relates to its poor image regarding environmental concerns …the industry might benefit from improved public understanding of chemistry as an enabling science. '
Moving on to education, Dr Reichmanis emphasised that 'More and more research is becoming interdisciplinary … traditional 'stove-piped' academic departments and organisational structure may not be the best way to train future scientists and engineers.'
Regarding career development Dr Reichmanis advised participants that 'having an understanding of business issues and financial matters in general is important. Professional development programmes are vitally important. MBA's are fine if that's of interest to the individual, but it's not a requirement to succeed.'
Elsa Reichmanis is a polymer chemist at the forefront of her field and president-elect of the American Chemical Society. Twenty years ago, her Bell Labs research group predicted that advanced materials would be needed to make the nanoscale channels and pathways that are patterned layer by layer on silicon chips with optical lithography. Her research was aimed at the design of photoresists, which will be used in the next generation of silicon fabrication facilities. Most recently, Dr Reichmanis has been researching the design and application of photonic polymer technologies for optical networks.
Open to high-flyers across the globe, Tomorrow's Leaders boosts the professional development of young managers through a programme of interactive online activities, networking opportunities with peers across the world and access to today 's key business and academic leaders and opinion formers. Following a successful European pilot, the project was extended in 2001 with the support of global management consultancy Arthur D Little.
Previous guest speakers include SCI world president Tom Swan OBE, who delivered the inaugural online speech, Nance Dicciani, president and CEO, Specialty Material Business Group, Honeywell, who gave a special webcast interview, and Dr Byron Grote, managing director and chief executive of Chemicals, BP plc and head of the UK government's new Chemicals Innovation and Growth Team.
A thriving global interdisciplinary network of people from agriculture through to food and pharmaceuticals to energy and resources, SCI is uniquely placed to promote a wider vision as well as growth in confidence and understanding. The Tomorrow 's Leaders programme will help deliver that vision, which can only benefit individuals, companies and industry as a whole.
Media Contact
Kelly Quigley
alphagalileo
All latest news from the category: Interdisciplinary Research
News and developments from the field of interdisciplinary research.
Among other topics, you can find stimulating reports and articles related to microsystems, emotions research, futures research and stratospheric research.
Back to home
Newest articles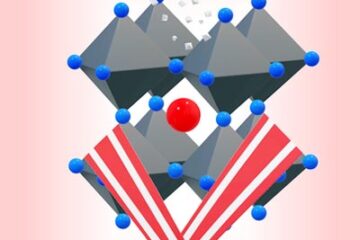 Perovskite solar cells soar to new heights
Metal halide perovskites have been under intense investigation over the last decade, due to the remarkable rise in their performance in optoelectronic devices such as solar cells or light-emitting diodes….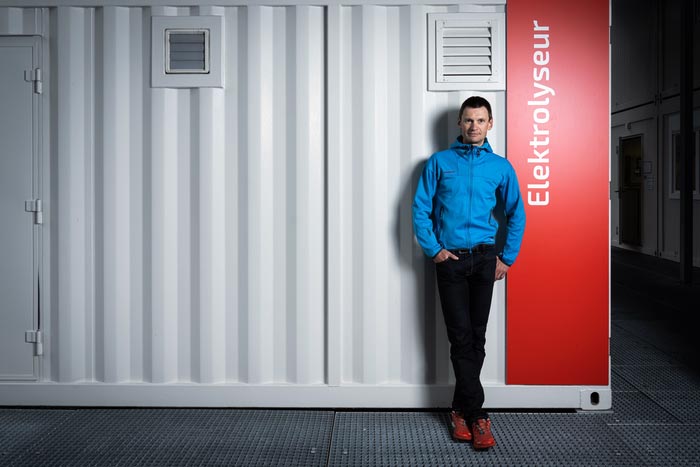 Blue hydrogen can help protect the climate
An international group of researchers led by the Paul Scherrer Institute and the Heriot-Watt University has carried out in-depth analyses of the climate impact of blue hydrogen. This is produced…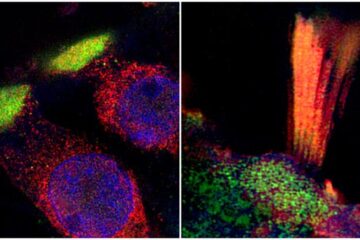 Genes associated with hearing loss visualised in new study
Researchers from Uppsala University have been able to document and visualise hearing loss-associated genes in the human inner ear, in a unique collaboration study between otosurgeons and geneticists. The findings…