The first wireless device for multiple networks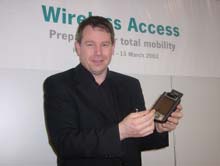 +++ EURESCOM for the first time demonstrates seamless access with a PDA. +++
Premiere at the EURESCOM workshop `Wireless Access` in Heidelberg on 12 March: The EURESCOM project on `Bluetooth Access` presented the first PDA, which can seamlessly connect to different access networks, like LAN, Bluetooth, Wireless LAN, and GPRS.
In co-operation with the software company Birdstep from Norway and access point supplier Patria Ailon from Finland, the European project team implemented Mobile IP on a PDA with the operating system Pocket PC 2002. The Mobile IP PDA has a built-in priority mechanism for selecting automatically the best available network access.
Seamless access will enable the easy use of mobile devices wherever users are, as project leader Josef Noll from Telenor explains: "Leaving your office while synchronising your e-mails between PC and PDA will no longer be a problem. Just plug off from the LAN, the PDA will then switch to WLAN and — after you left the WLAN coverage area — to GPRS, continuing the synchronisation without interruption."
Seamless handover between networks is especially convenient for downloading large volumes of data, explains Josef Noll: "Let us assume, I am on the move with my PDA. Via GPRS my e-mails will always be updated, but downloading large attachments, like video files, might take too long with GPRS. But as soon as I get close to a Bluetooth network, which has much more capacity, the download can immediately begin, without re-configuring the PDA."
Mr Noll expects PDAs with seamless access, based on Mobile IP, to be available for corporate customers by the end of 2002 and for private users by the end 2003. He is convinced that after EURESCOM`s first successful demonstration of seamless access, others in the telecommunications domain will follow in developing Mobile IP-based devices.
All latest news from the category: Information Technology
Here you can find a summary of innovations in the fields of information and data processing and up-to-date developments on IT equipment and hardware.
This area covers topics such as IT services, IT architectures, IT management and telecommunications.
Back to home
Newest articles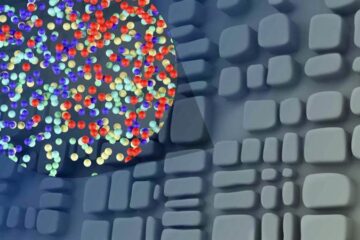 Better magnets for green energy
Researchers use multicomponent alloys to make strong and ductile soft magnetic materials. Latest results now published in the journal Nature. Soft magnetic materials (SMMs) applied in electric engines transform energy…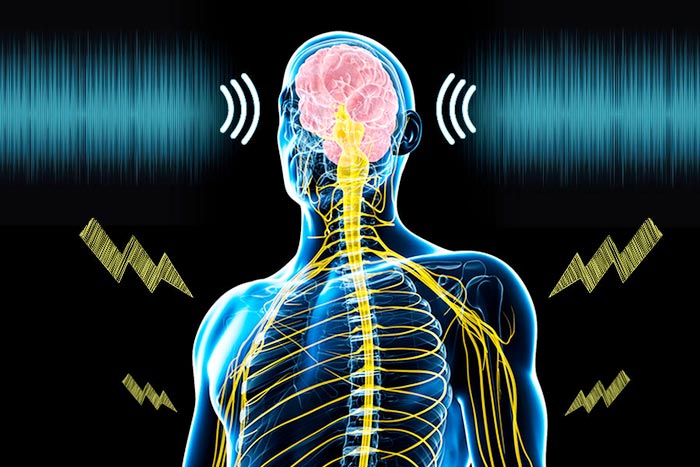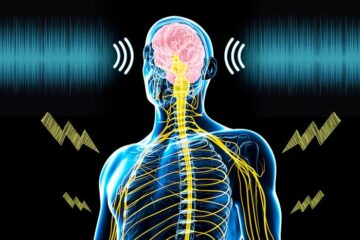 Sound plus electrical body stimulation has potential to treat chronic pain
New technique could relieve pain for individuals with various chronic and neurological conditions. A University of Minnesota Twin Cities-led team has found that electrical stimulation of the body combined with…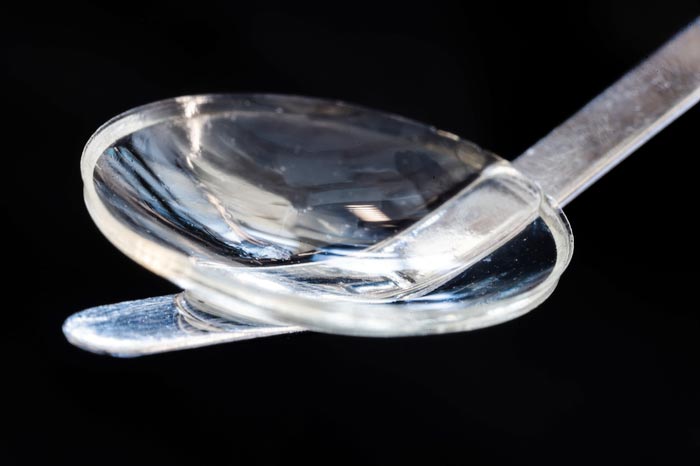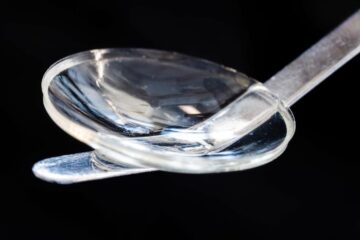 Bioengineered cornea can restore sight to the blind and visually impaired
Bioengineered corneal tissue for minimally invasive vision restoration in advanced keratoconus in two clinical cohorts. Researchers and entrepreneurs have developed an implant made of collagen protein from pig's skin, which…