Small resource changes might help Kenyans escape poverty trap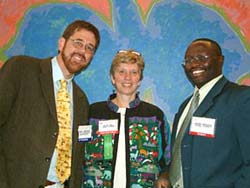 Madzuu is a village in Kenya's western highlands and Lake Victoria basin where the rainfall is abundant, and there is some access to urban markets. And yet about 61 percent of the village population earned less than 50 cents a day in real terms in both 1989 and 2002. Many people there are trapped in chronic poverty from which escape is difficult.
Alice Pell, professor of animal science at Cornell University, Ithaca, N.Y., is the principal investigator on a five-year, multidisciplinary research effort to study how small changes in natural resources could have profound effects on people's lives. In Madzuu's case, restoring the land's natural productivity could alter the economic situation of the farmers.
Pell reported on the research team's first year of work today (Feb. 14) at the annual meeting of the American Association for the Advancement of Science in Seattle. Her talk, "The Interplay Between Small Farms and Fragile Tropical Ecosystems in Kenya," was part of the "Frontiers in Biocomplexity Science" portion of the "Connections in the Real World" symposium.
In addition to working in the Lake Victoria basin, the researchers are studying a second village, Embu, on the shoulder of Mount Kenya. Both villages have high agricultural potential despite dense populations and small farm size.
Yet there is a big difference between the two villages. In Madzuu, soil degradation is extensive, and more than half the farmers earn less than $205 per capita annually, the Kenyan poverty line. The reason? Madzuu farmers use few soil inputs, such as fertilizers, resulting in loss of rich soil, accelerating the downward, economic spiral, said Pell. "Limited movement out of poverty between 1989 and 2002 in Madzuu suggests the existence of poverty traps," she said. The soils in Madzuu farmland contain just 16.3 grams per kilogram of soil organic carbon and only 1.6 grams per kilogram of nitrogen. By comparison, preliminary research shows that Embu's farmers commonly use more fertilizers and other inputs to maintain soil quality. Consequently, Embu cropland contains roughly twice as much soil organic carbon (35.6 grams per kilogram) and nitrogen (3.4 grams per kilogram).
The research team also includes Susan Riha, Cornell's C. L. Pack Research Professor of Forest Soils; Johannes Lehmann, Cornell assistant professor of crop and soils science; and Christopher Barrett, Cornell assistant professor of applied economics and management. Working with the team are scientists from the Kenyan Agricultural Research Institute and the World Agroforestry Centre in Nairobi. The project is funded by the Coupled Natural and Human Systems program of the National Science Foundation's Biocomplexity initiative.
Media Contact
Blaine P. Friedlander Jr.
Cornell News
Alle Nachrichten aus der Kategorie: Interdisciplinary Research
News and developments from the field of interdisciplinary research.
Among other topics, you can find stimulating reports and articles related to microsystems, emotions research, futures research and stratospheric research.
Zurück zur Startseite
Neueste Beiträge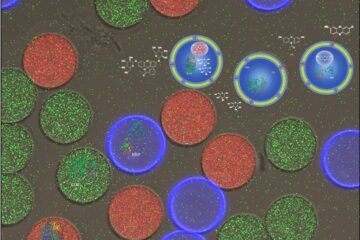 An artificial cell on a chip
Researchers at the University of Basel have developed a precisely controllable system for mimicking biochemical reaction cascades in cells. Using microfluidic technology, they produce miniature polymeric reaction containers equipped with…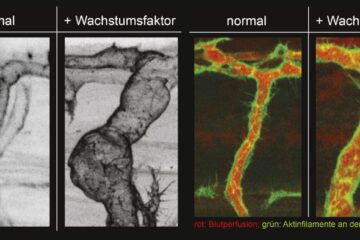 Specific and rapid expansion of blood vessels
Nature Communications: KIT researchers identify a new mechanism to control endothelial cell size and arterial caliber – basis for better treatment of heart infarct and stroke. Upon a heart infarct…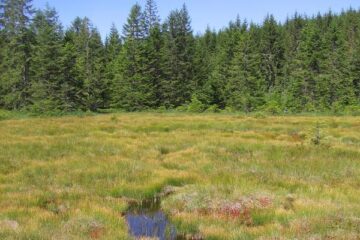 Climate change drives plants to extinction in the Black Forest in Germany
Climate change is leaving its mark on the bog complexes of the German Black Forest. Due to rising temperatures and longer dry periods, two plant species have already gone extinct…