Biointelligent Sensor for Measuring Viral Activity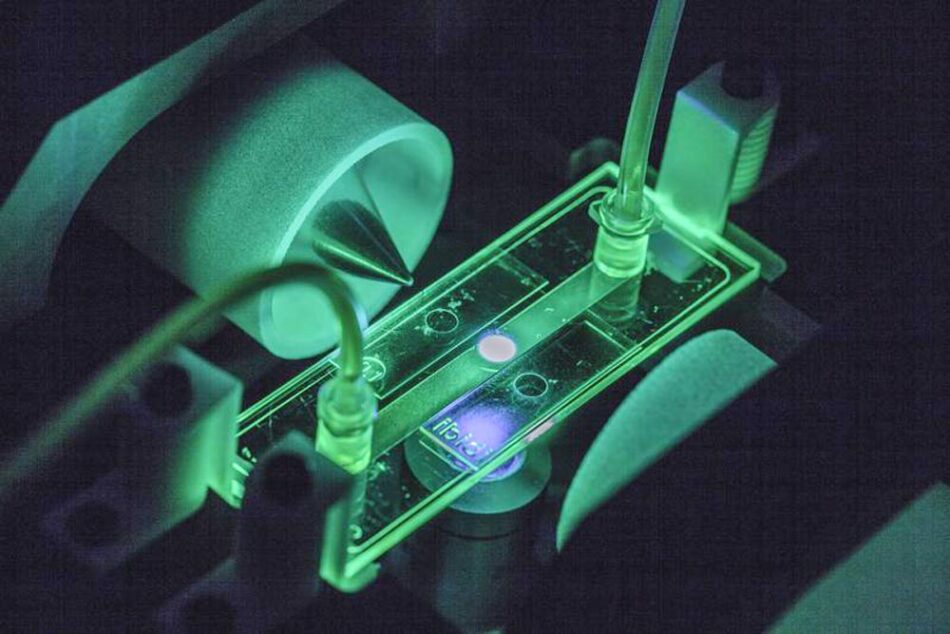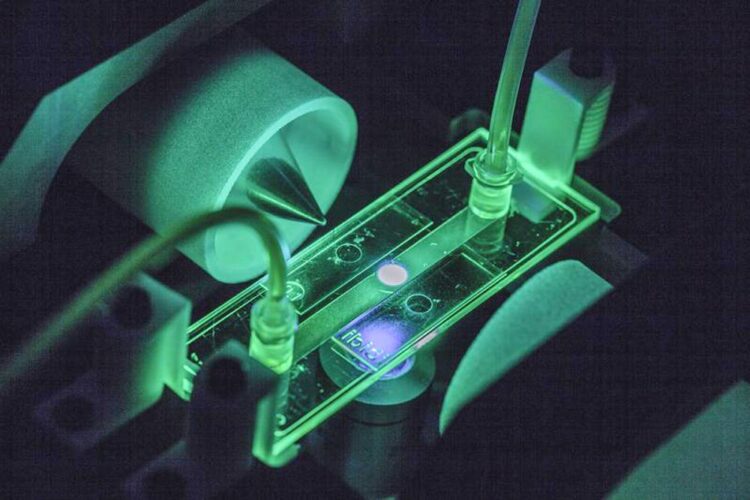 Today, genome editing is almost as easy as programming software. However, the generation of viral vectors as initial material is still associated with many expensive and error-prone handling procedures. Viruses are generated via complex biological processes that have to be optimised virus-specifically in order to produce high-quality therapeutics. A new method is needed that simplifies and optimises these processes.
Fraunhofer IPA is the overall coordinator of the European biointelligence project BioProS, which is funded with over 6 million euros as part of the HORIZON Europe programme. In this project, a biointelligent sensor for measuring viral activity for the production of therapeutics is being developed. The project started on 1 July 2022 and will run for 48 months.
The goal of BioProS is to optimise the production processes for therapeutic viruses through better quality control. A biohybrid sensor technology monitors cell-based virus infection cycles in real time. For this purpose, optical sensor technology is combined with cell-based measurement principles.
In the Fraunhofer IPA sub-project, among other things, a platform technology is being developed that can be adapted to several specific substances and virus types. This allows applying it in different industries and production environments. Since such a platform technology is complex, numerous European partners from different disciplines such as biology, engineering and mechanical engineering or computer science are involved.
Digitisation must span the entire manufacturing chain and utilise all the advances that have been made in intelligent personalised production in recent years.
The convergence of technical, informational, and biological systems are the basis of bio-intelligence. This new paradigm opens up a huge innovation space globally. Because Europe is at the forefront of manufacturing excellence, BioProS will make a significant contribution to sustainable and resilient manufacturing processes in the EU. Digital and bio-based process chains have the potential to revolutionise many industries and ensure their competitiveness.
Seven partners from five countries are represented in the BioProS consortium. Besides the Fraunhofer Society with their Institutes for Manufacturing Engineering and Automation IPA and for Interfacial Engineering and Biotechnology IGB in Stuttgart (Germany) these are Bico (Sweden), Necstgen (Netherlands), University Tübingen (Germany), Eura (Germany), Elvesys (France) and Politenico di Milano (Italy).
The consortium gathers all the necessary expertise under its roof and forms the basis for international partnerships. In close cooperation with other European initiatives and with the support of an industrial advisory board, the project partners want to realise the vision of biointelligent manufacturing and demonstrate the applicability of disruptive technologies in an industrial setting. This will foster research for biointelligent methods and global applications while guaranteeing technological sovereignty for Europe in the long term.
Fact sheet
Project: Biointelligent Production Sensor to Measure Viral Activity (BioProS)
Grantmaker: European Union
Funding amount: 6 317 693,50 Euro
Grant agreement No: 101070120
Coordinator: Fraunhofer-Gesellschaft zur Förderung der angewandten Forschung e. V.
Partners:– Eberhard-Karls-Universität Tübingen– Politecnico di Milano – Bico Group AB– Elvesys– Netherlands Center for the Clinical Advancement of Stem Cell & Gene Therapies BV– Eura AG
This project has received funding from the European Union's Horizon Europe research and innovation programme (HORIZON-CL4-2021-DIGITAL-EMERGING-01-27: Development of technologies/devices for bio-intelligent manufacturing (RIA)) under grant agreement No 101070120.
Press communication: Jörg-Dieter Walz |Phone +49 711 970-1667 | joerg-dieter.walz@ipa.fraunhofer.de
Wissenschaftliche Ansprechpartner:
Dr. Jessica Horbelt
Phone +49 711 970-1177 | jessica.horbelt@ipa.fraunhofer.de | Fraunhofer Institute for Manufacturing Engineering and Automation IPA | www.ipa.fraunhofer.de
Yannick Baumgarten
Phone +49 711 970-1957 | yannick.baumgarten@ipa.fraunhofer.de | Fraunhofer Institute for Manufacturing Engineering and Automation IPA | www.ipa.fraunhofer.de
Weitere Informationen:
https://www.ipa.fraunhofer.de/en/press-media/press_releases/biointelligent-senso…
Media Contact
Jörg Walz Presse- und Öffentlichkeitsarbeit
Fraunhofer-Institut für Produktionstechnik und Automatisierung IPA
All latest news from the category: Interdisciplinary Research
News and developments from the field of interdisciplinary research.
Among other topics, you can find stimulating reports and articles related to microsystems, emotions research, futures research and stratospheric research.
Back to home
Newest articles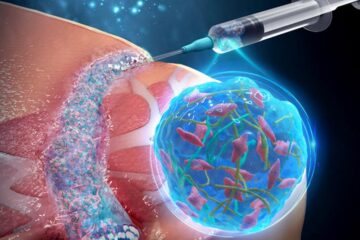 Nanofiber-hydrogel loaded with stem cells shows success
… treating severe complication of Crohn's disease. Johns Hopkins researchers develop injectable biomimetic hydrogel composite that promotes regenerative healing in an animal model of Crohn's perianal fistulas. In a new…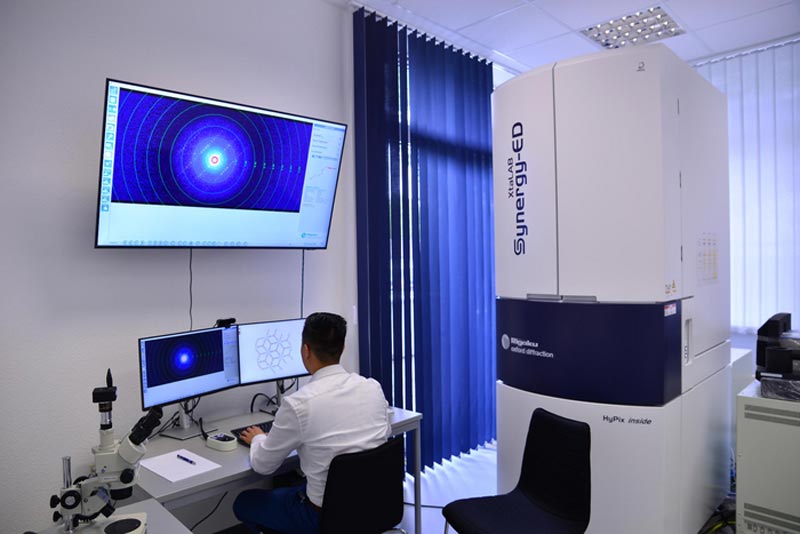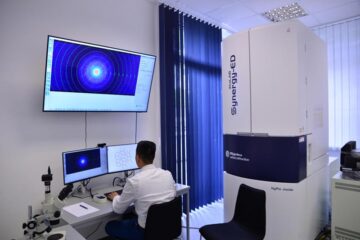 World-class center for single crystal electron diffraction will be UK first
New electron diffraction equipment is about to revolutionize how we understand crystal structures. A new centre based jointly at the University of Southampton and the University of Warwick will draw…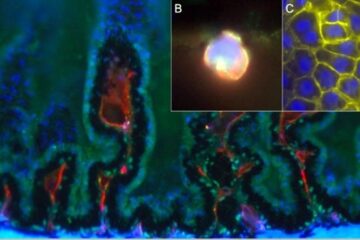 Research challenges "sugar hypothesis" of diabetic cataract development
In preclinical models, investigators uncovered a novel mechanism underlying the development of diabetic cataracts that undermines current hypothesis. New findings from investigators at Brigham and Women's Hospital, a founding member…