Engineers from WorldSpace and Fraunhofer Institute Conduct Successful Tests in Satellite Time Divers

WorldSpace and Fraunhofer IIS-A test Mobile Reception in Automobiles
ERLANGEN/WASHINGTON, D.C. (August 8, 2000) – A team of engineers from WorldSpace Corporation and the Fraunhofer Institut Integrierte Schaltungen have completed a successful test and demonstration of two techniques which together set the stage for WorldSpace receivers to operate in automobiles throughout the WorldSpace coverage area. These techniques are Time Diversity reception technology using current WorldSpace satellites and Multi-carrier Modulation (MCM) terrestrial rebroadcast technology for seamless reception in urban areas.
Time Diversity was achieved through the use of two broadcast channels from the AfriStar satellite, one channel delayed by 4.32 seconds with respect to the other. Time Diversity was used to eliminate blockages of the satellite transmission caused by obstacles such as bridges, trees and buildings that interrupt the line of sight to the satellite while in a moving vehicle. The method works by normally listening to the late channel and storing the early channel in a 4.32-second delayed memory. When a blockage occurs the receiver switches to the stored early channel in which the delayed early programme is precisely synchronized with the content of the blocked late channel, thus eliminating any blockage of the flow of programme content. The same process also works with data transmissions thus preventing the loss of any information content.
The MCM technology was demonstrated by conducting ground retransmissions of the same broadcast channels received from the satellite through three properly located terrestrial repeaters in Erlangen. The tests successfully demonstrated the efficacy of the MCM technique to allow seamless reception even in areas with heavy blockages of the direct signal path.
Taken together, these tests demonstrated the ability to receive the WorldSpace signal without any interruption through highway underpasses as well as in urban areas with tall buildings and structures. This is the first time that satellite Time Diversity and associated MCM retransmissions of the satellite signal have been demonstrated
"These tests represent an important step towards expanding our system capabilities to the full range of environments, whether portable, fixed or mobile throughout the WorldSpace coverage areas," said WorldSpace Chairman and CEO Noah Samara.
Additional tests and demonstrations are to be performed in Pretoria South Africa during September 2000 using a terrestrial single frequency network of MCM transmitters combined with Time Diversity satellite reception from the AfriStar satellite. Mobile receivers will compare the signal quality from the terrestrial and satellite broadcast channels and automatically select which signal best provides seamless reception between satellite reception areas and terrestrial reception areas.
Headquartered in Washington, DC, WorldSpace was founded in 1990 to provide direct satellite delivery of digital audio and multimedia services to the emerging markets of the world, including Africa, the Middle East, Asia, Latin America, and the Caribbean. The WorldSpace satellite network will consist of three geostationary satellites. The first two satellites, AfriStar and AsiaStar, were successfully launched October 28, 1998 and March 21, 2000 respectively. The third satellite, AmeriStar, will follow in 2001. Each satellite has three beams with each beam capable of delivering more than 40 channels of crystal clear audio and multimedia programming directly to portable receivers. Once completed, this unique global service will transmit quality information, education and entertainment programming to a service area that includes 4.6 billion people. For more information, visit our web site at www.worldspace.com.
Fraunhofer Institute for Integrated Circuits, Applied Electronics IIS-A is one of the largest R&D institutions worldwide dealing with digital broadcasting systems and audio compression technologies. About 120 scientists out of 350 employees are working in these business fields. The institute has its headquarters in Erlangen, Germany.
From the beginning, Fraunhofer IIS-A was involved in the development of the WorldSpace system including system definition and commercial uplink equipment. Fraunhofer IIS-A has also brought in its MPEG-2 Layer 3 (MP3), the audio coding standard used in the Internet. For more information, visit our web site at www.iis.fhg.de/dab
Weitere Informationen finden Sie im WWW:
All latest news from the category: Information Technology
Here you can find a summary of innovations in the fields of information and data processing and up-to-date developments on IT equipment and hardware.
This area covers topics such as IT services, IT architectures, IT management and telecommunications.
Back to home
Newest articles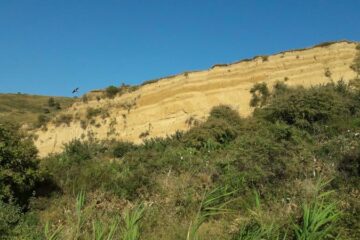 Defects in quartz crystal structure reveal the origin of dust
University of Tübingen research team uses properties of quartz in sediments to study sedi-mentary cycles and climate dynamics. Global warming and a progressively drier climate in many parts of the…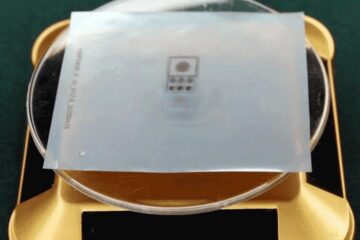 Ultra-thin film creates vivid 3D images with large field of view
Glass-free technique could enable visual features that don't require special reading devices or illumination. Researchers have developed a new ultra-thin film that can create detailed 3D images viewable under normal…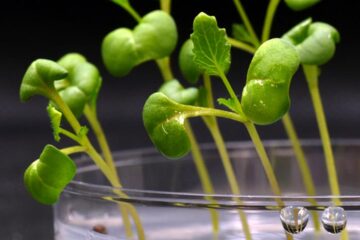 Artificial photosynthesis can produce food without sunshine
Scientists are developing artificial photosynthesis to help make food production more energy-efficient here on Earth, and one day possibly on Mars. Photosynthesis has evolved in plants for millions of years…