Fault tolerance: a "technological lifejacket"
As more and more industries use complex technologies, their designers see the need to adopt systems that continue to function even if a component fails – an adoption that promises to be made considerably easier by the work of AMATISTA.
The IST project AMATISTA resulted in the development of what are possibly the first automatic fault tolerance (FT) insertion and simulation tools for the computer-aided design (CAD) of integrated circuits, or microchips. Now, some of the project partners are set to embark on a new initiative that will further advance the development of fault tolerant applications for use in a broad range of sectors where reliability, efficiency and robustness that today are critical, but shall be usual in the near future for daily applications including space, avionics, automotive and medical applications.
Testing their tools
Alcatel Espacio, which coordinated the project and will also be involved in the new initiative, tested the AMATISTA fault tolerance insertion tool, and fault injection and simulation tool on the design of field programmable gate arrays (FPGAs) and application specific integrated circuits (ASICs) for use in satellites. Project partner Fiat CRF, the research department of the Italian car maker, ran tests on the design of the circuits used in the engine control units of cars. The trials indicated that the CAD tools allow designers to increase production of FT circuits by as much as 35 per cent, with errors reduced to a minimum and reliability increased.
"The problem of designing FT circuits in the past has been that designers have had to do so manually, which is time consuming and can result in errors occurring during the design process especially as there was no way of testing the end result, before manufacturing" notes Luis Berrojo, technical manager of AMATISTA. "The AMATISTA tools, however, allow designers to avoid making errors, they can automatically insert fault tolerant structures based on recommendations of the best available options and can run simulated errors to see how the design functions."
The AMATISTA project focused on the introduction of FT structures into hardware at the register transfer level, concentrating on the duplication of circuitry to allow systems to function by bypassing faulty elements.
"In the aerospace sector it has always been necessary to ensure designs are robust," explains project manager Rafael Rey Gómez at Alcatel Espacio. "Satellites are put into a very hard testing environment, facing high radiation and dramatic changes temperature, making fault tolerance obligatory. You can't go up there to repair a faulty circuit so basically you have to build two satellites in one, with the duplication of all of their components. The worst fear of a designer is a fault that results in a complete failure and the loss of the satellite."
With applications for other sectors
This need for reliability, however, is also becoming crucial in other sectors, due to the increased use of advanced technology in every walk of life from cars and trains to communications. "There is evidently a need for FT not just in the aerospace sector, but also in car manufacturing, in industry, in nuclear plants, in the energy sector, in telecommunications and in the military," explains Berrojo. Fiat's involvement in the project reflects a realisation on the part of car makers that fault tolerance is a necessary element in the high-tech cars being built today with their onboard computers and automatic systems.
"Most research until now has focused on making computer systems faster and more powerful, on pushing the limits of technology, but we are getting to the point where we don't necessarily need all that speed and power, what we need is reliability, especially with more technology being packed into smaller spaces there is more risk of something going wrong," Rey Gómez stresses. "That is true of a car, a train, a satellite or a medical device – you can't have a top of the range machine in a hospital if it breaks down when you need to use it… or have the brakes fail on a car."
Ensuring reliability in many application areas and building on the results of AMATISTA will be the aim of the new project that has been proposed by Alcatel Espacio together with iRoC Technologies of France and several other European technology firms under the EUREKA pan-European network for market-oriented, industrial R&D. The project, which will also involve companies such as Phillips, EADS and Airbus, is expected to result in commercially available CAD tools, and promises to represent further progress in the design of FT circuits and the reliability of applications where they are employed.
"Fault tolerance not only makes systems more efficient, in doing so it can save lives, whether in a hospital, a car or an airplane," Rey Gómez says. "It is basically a technological lifejacket."
Contact:
Rafael Rey Gómez / Luis Berrojo
Alcatel Espacio SA
Calle Einstein 7
E-28760 Tres Cantos
Madrid, Spain
Tel: +34-91-8077900/+34-91-8077994
Fax: + 34-91-8077999
Email: Rafael.Rey_Gomez@alcatel.es/ Luis_rafael.Berrojo_Valero@alcatel.es
Source: Based on information from AMATISTA
Alle Nachrichten aus der Kategorie: Information Technology
Here you can find a summary of innovations in the fields of information and data processing and up-to-date developments on IT equipment and hardware.
This area covers topics such as IT services, IT architectures, IT management and telecommunications.
Zurück zur Startseite
Neueste Beiträge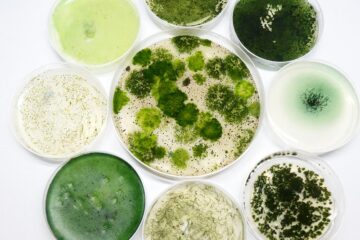 Cyanobacteria: Small Candidates …
… as Great Hopes for Medicine and Biotechnology In the coming years, scientists at the Chair of Technical Biochemistry at TU Dresden will work on the genomic investigation of previously…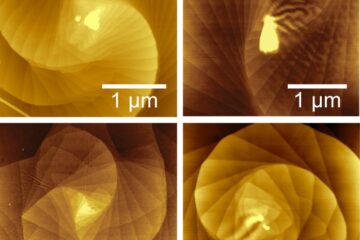 Do the twist: Making two-dimensional quantum materials using curved surfaces
Scientists at the University of Wisconsin-Madison have discovered a way to control the growth of twisting, microscopic spirals of materials just one atom thick. The continuously twisting stacks of two-dimensional…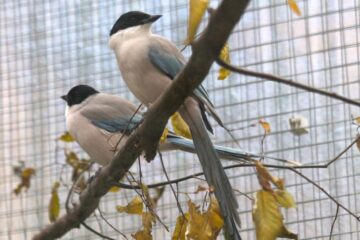 Big-hearted corvids
Social life as a driving factor of birds' generosity. Ravens, crows, magpies and their relatives are known for their exceptional intelligence, which allows them to solve complex problems, use tools…