New Grid desktop tool making flood prediction easier
A new tool developed under the IST CROSSGRID project aims to make running applications over the distributed computing environment of the Grid even easier. It currently is being used to help predict flooding across Europe.
Led by the Polish supercomputing institute Cyfronet, 21 partners in 11 countries across Europe are working to extend the Grid environment to a new category of practical applications. One of the key tools they have developed is the migration desktop, which is designed to support easy integration of these applications with the Grid environment.
"The migration desktop is a service that allows you to define the environment for easy integration of your application," says project coordinator Michal Turala of Cyfronet. "It's a kind of user-friendly interface for whatever application you want to use."
Now a working prototype running in a Linux environment, the migration desktop is being further refined in preparation for the close of the project in February 2005. The desktop is already used to manage a new breed of distributed computing applications that the Grid infrastructure makes possible – in biomedics, in flood prevention, in pollution forecasting and in computation-heavy physics.
Flood prediction an urgent need
The flood prevention application is typical of these new distributed computing areas. It is a kind of virtual workgroup that uses CROSSGRID services to connect together the experts, data and processing resources needed to support fast decision-making in flooding crises.
The application's main component is a highly automated flood warning system, based on data such as rainfall, snowmelt runoff and topographical variations. Predicting likely flooding requires extensive processing resources to carry out the meteorological simulation required, as well as handling the data from satellite sensing, hydraulic water flow models and more.
The project's work in this area has acquired a new urgency since the severe flooding that devastated many parts of central Europe in August 2002. Tens of thousands had to be evacuated from their homes in six countries, and German officials have estimated that repairing the damage will cost billions of euros.
"The migration desktop is the tool that integrates the work of all the researchers across Europe working on this flood prevention application," says Turala. "It helps us integrate all the different data used in the flood prevention system, and runs it on the Grid."
Alle Nachrichten aus der Kategorie: Information Technology
Here you can find a summary of innovations in the fields of information and data processing and up-to-date developments on IT equipment and hardware.
This area covers topics such as IT services, IT architectures, IT management and telecommunications.
Zurück zur Startseite
Neueste Beiträge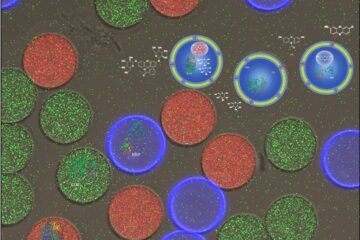 An artificial cell on a chip
Researchers at the University of Basel have developed a precisely controllable system for mimicking biochemical reaction cascades in cells. Using microfluidic technology, they produce miniature polymeric reaction containers equipped with…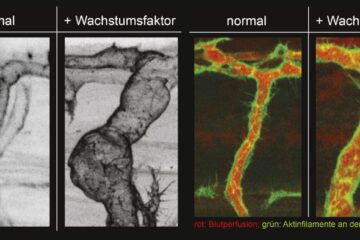 Specific and rapid expansion of blood vessels
Nature Communications: KIT researchers identify a new mechanism to control endothelial cell size and arterial caliber – basis for better treatment of heart infarct and stroke. Upon a heart infarct…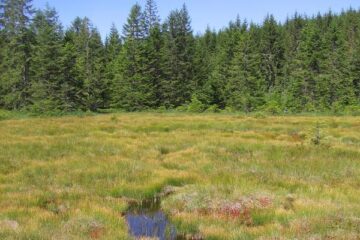 Climate change drives plants to extinction in the Black Forest in Germany
Climate change is leaving its mark on the bog complexes of the German Black Forest. Due to rising temperatures and longer dry periods, two plant species have already gone extinct…