Tracking Ships Over The Internet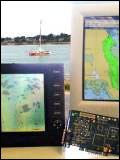 A new PC-based radar system exploits the computer's built-in networking capabilities to share radar images with other users over the Internet. This allows ships and coastguards to see each other's radar images and should bring increased safety for vessels as their radar is tracked onshore.
In extreme circumstances, were a ship's own antennae to break, it would still be able to look at another ship's picture of the local situation on its own display. PC RADAR should also improve coordination in team operations such as coastguard missions.
The benefits will be available to fishing fleets, the yachting market, inland vessels and Vessel Traffic Systems – networks of land-based sensors covering a marine area and linked to a control centre.
Radar operators have traditionally been based on custom-built systems relying on proprietary hardware and software. This makes the systems expensive to build and maintain, and difficult to connect to other systems from other manufacturers. The PC RADAR system exploits conventional PC technology to bring radar into the Internet age.
PC RADAR is a radar board that can be fitted inside a standard personal computer. Off-the-shelf components reduce purchase and maintenance costs and simplify upgrades.
The leading partner in the PC RADAR project was the French electronics company Sodena. Under the EUREKA umbrella, it brought in the Italian firm G.E.M. Elettronica.
Vittorio Pasquali, marketing manager at G.E.M. Elettronica explained the relationship with Sodena. "They will take care of the display of the radar situation and we will take care of the extraction and tracking of the targets." His company also developed an interconnection box that allows the system to be used with existing antennae and transmitters.
Each partner found working with EUREKA a rewarding experience. Simply by being involved in a EUREKA project, G.E.M. Elettronica had access to matched funding from the Italian research ministry.
For Pasquali, the main attractions of EUREKA were the chance to work in partnership with Sodena whose Managing Director, Jean-Christian Huignard, found EUREKA supported workable partnerships. "I find EUREKA is well adapted to the SME structure and, above all, to a coherent industrial project," he said. "In any case, it works!"
Alle Nachrichten aus der Kategorie: Information Technology
Here you can find a summary of innovations in the fields of information and data processing and up-to-date developments on IT equipment and hardware.
This area covers topics such as IT services, IT architectures, IT management and telecommunications.
Zurück zur Startseite
Neueste Beiträge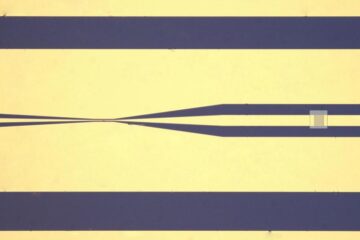 Researchers break magnetic memory speed record
Advance could lead to new generation of ultrafast computer chips that retain data even when there is no power. Spintronic devices are attractive alternatives to conventional computer chips, providing digital…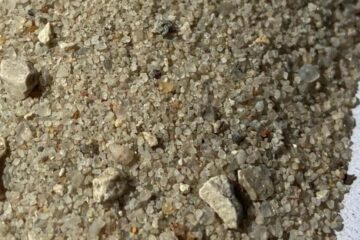 Tracing the source of illicit sand–can it be done?
Research presented at the 2020 GSA Annual Meeting. If you've visited the beach recently, you might think sand is ubiquitous. But in construction uses, the perfect sand and gravel is…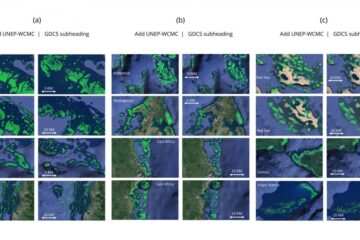 Location and extent of coral reefs mapped worldwide using advanced AI
Nearly 75% of the world's coral reefs are under threat from global stressors such as climate change and local stressors such as overfishing and coastal development. Those working to understand…