Social Environment is the Key to Quality of Life for Older People
Healthy older people living with a partner feel they have the highest quality of life, whilst those in residential homes are likely to report the poorest, according to new research funded by the Economic & Social Research Council as part of its Growing Older Programme.
A three-year-long study of residents aged between 65 and 98 in the London Borough of Wandsworth was carried out by a team led by Professor Graham Beaumont and Dr Pamela Kenealy of the University of Surrey Roehampton and the Royal Hospital for Neuro-disability. They found that next to having a partner, older people identified family and good health as important to their quality of life.
Belonging to a Church, being able to get about, membership of a lunch club and independence came next down the list, ahead of considerations such as companionship or security. Professor Beaumont said: "Over the whole range of factors directly affecting people's perception of their quality of life, the social environment – including home, safety, finances, services, leisure, environment and transport – is the single most important. We found that those in residential homes gave the lowest ratings on all counts when compared with anyone living with a partner, family or friends."
He added: "It is true that those in residential homes were generally older, less sharp mentally, and suffered more from health problems. However, health did not account for the difference in our results."
The study involved 193 older people who did not have significant health problems or physical disability, and whose mental alertness and recall were normal for their age. The study says that physical disability was seen by them as a factor in a lower quality of life, being associated with lower mental ability. The more disabled were likely to be in sheltered or residential accommodation, and were more likely to be depressed or have lower self-esteem.
Perhaps surprisingly, people's educational and financial status, though contributing to quality of life, had no direct relationship to the scores for quality of life given by those in the study. Almost 80 per cent saw themselves as different from those who were worse off, perhaps accounting for the generally high quality of life reported by those participating.
Those living with a partner, companion or family were more likely to be positive in their approach to life, while those living alone for more than 10 years were significantly less so.
People who had difficulties remembering their own past tended to feel more content with their quality of life, had a better perception of their health and were less likely to be depressed. Professor Beaumont said: "It seems reasonable to suppose that failing to remember the past may sometimes be beneficial, making adverse comparisons with quality of life in the past less severe."
The most important factors determining the older people's sense of quality of life, besides the social environment, were how healthy they felt (although all were actually in good health), freedom from depression, good mental faculties and personal optimism.
The study showed that depression leads to a lower sense of quality of life, rather than the other way round. Depression further influences quality of life by affecting mental alertness, and worries about health were the main factor affecting depression and social life.
Alle Nachrichten aus der Kategorie: Social Sciences
This area deals with the latest developments in the field of empirical and theoretical research as it relates to the structure and function of institutes and systems, their social interdependence and how such systems interact with individual behavior processes.
innovations-report offers informative reports and articles related to the social sciences field including demographic developments, family and career issues, geriatric research, conflict research, generational studies and criminology research.
Zurück zur Startseite
Neueste Beiträge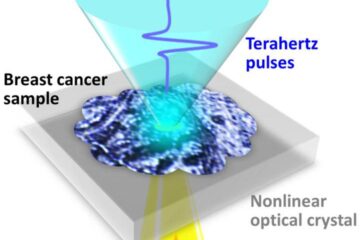 Key breakthrough towards on-site cancer diagnosis
No stain? No sweat: Terahertz waves can image early-stage breast cancer without staining. A team of researchers at Osaka University, in collaboration with the University of Bordeaux and the Bergonié…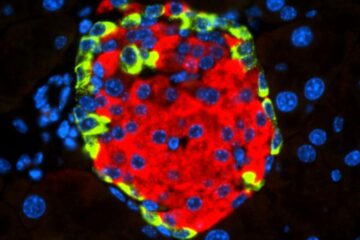 A CNIO team describes how a virus can cause diabetes
It has recently been described that infection by some enteroviruses – a genus of viruses that commonly cause diseases of varying severity – could potentially trigger diabetes, although its direct…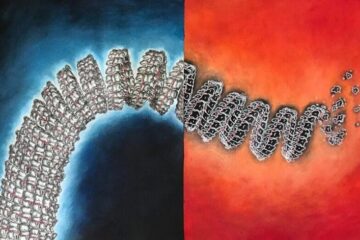 Targeting the shell of the Ebola virus
UD research team looking at ways to destabilize virus, knock it out with antivirals. As the world grapples with the coronavirus (COVID-19) pandemic, another virus has been raging again in…