Photoresists for 157nm Exposure Technology
Infineon Technologies (FSE/NYSE: IFX) and Clariant Corporation's AZ Electronic Materials business (Somerville, N.J., USA) have signed an agreement to jointly develop photoresists for 157 nm exposure technology. The goal is to accelerate qualification of this technology for volume production.
The photoresist materials to be developed in this project will specifically enable Infineon to qualify the 157 nm technology for producing 55 nm structures in DRAM (dynamic random access memory) semiconductor chip production.
The International Technology Roadmap for Semiconductors, which describes the technology and materials needed for future chip generations, predicts that 55 nm structures will be in volume production beginning in 2007. One of the mainstream candidate technologies for achieving these dimensions is 157 nm lithography, a technology that uses fluorine molecular lasers emitting at the vacuum ultraviolet wavelength of 157 nm.
To accelerate the photoresist development work, the companies will draw upon their joint chemical research and development capabilities and use Infineon's most advanced lithographic equipment in Dresden, Germany. Infineon will have one of the earliest exposure tools available for 157 nm pilot production. Wilhelm Beinvogl, Infineon's chief technology officer for memory products, says early access to such a tool is integral to accelerating the material and process development.
"Because of the research and development capabilities and advanced processing equipment that this development project brings together, our companies are confident we can help make 157 nm photoresist available for the timely introduction of the 55 nm node," says Clariant's Dr. Ralph Dammel, director of technology for 193 nm and 157 nm products.
Photoresists are light-sensitive materials that define the small patterns on the various layers of an integrated circuit. Lithographic technologies have evolved rapidly over the past few decades. Currently lithography at the 193 nm wavelength of light is entering volume production. The 193 nm wavelength has been introduced at Infineon to define sub-130 nm patterns. The157 nm wavelength is predicted to be the final usable optical wavelength. It is also predicted that non-optical "Next Generation Lithography" methods will be needed to produce even smaller structures. The 157 nm technology bridges the gap between 193 nm and Next Generation Lithography.
About Clariant AZ Electronic Materials
The AZ Electronic Materials business of Clariant is a worldwide leader in electronic materials for the semiconductor, recording head, and flat panel display markets. Clariant AZ Electronic Materials provides a total customer solution with a broad line of photoresists, antireflective coatings, developers, ancillary chemicals, dielectric materials, and polyimides. Clariant is a global leader in the production of fine and specialty chemicals with some 29,000 employees and annual sales of about CHF 10 billion. The Group operates worldwide with more than 100 companies on five continents. It is domiciled and headquartered in Muttenz near Basel/Switzerland. The products and services of the five divisions Textile, Leather & Paper Chemicals, Pigments & Additives, Masterbatches, Functional Chemicals and Life Science & Electronic Chemicals are based on innovative specialty chemicals. These play a decisive role in the clients' manufacturing processes and upgrade their end products.
About Infineon
Infineon Technologies AG, Munich, Germany, offers semiconductor and system solutions for the automotive and industrial sectors, for applications in the wired communications markets, secure mobile solutions as well as memory products. With a global presence, Infineon operates in the US from San Jose, CA, in the Asia-Pacific region from Singapore and in Japan from Tokyo. In fiscal year 2002 (ending September), the company achieved sales of Euro 5.21 billion with about 30,400 employees worldwide. Infineon is listed on the DAX index of the Frankfurt Stock Exchange and on the New York Stock Exchange (ticker symbol: IFX).
Contacts at Clariant
157 nm Technology Contact
Dr. Ralph Dammel
E-mail: ralph.dammel@clariant.com
Media Contact
Reiner Schoenrock
Infineon Technologies AG
Alle Nachrichten aus der Kategorie: Information Technology
Here you can find a summary of innovations in the fields of information and data processing and up-to-date developments on IT equipment and hardware.
This area covers topics such as IT services, IT architectures, IT management and telecommunications.
Zurück zur Startseite
Neueste Beiträge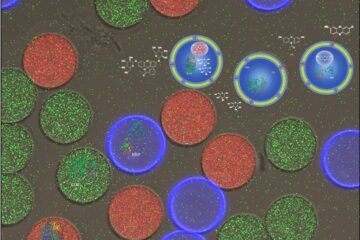 An artificial cell on a chip
Researchers at the University of Basel have developed a precisely controllable system for mimicking biochemical reaction cascades in cells. Using microfluidic technology, they produce miniature polymeric reaction containers equipped with…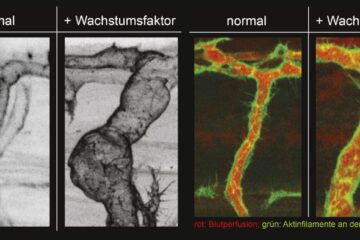 Specific and rapid expansion of blood vessels
Nature Communications: KIT researchers identify a new mechanism to control endothelial cell size and arterial caliber – basis for better treatment of heart infarct and stroke. Upon a heart infarct…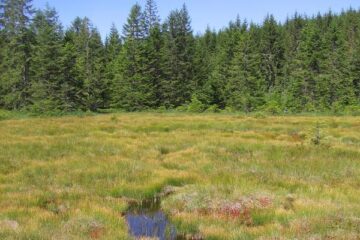 Climate change drives plants to extinction in the Black Forest in Germany
Climate change is leaving its mark on the bog complexes of the German Black Forest. Due to rising temperatures and longer dry periods, two plant species have already gone extinct…