Infineon develops chip network for textiles – Intelligence by the meter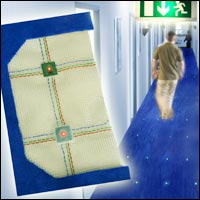 Researchers from Infineon Technologies AG have developed a way to make large textile surfaces such as carpeting or tent cloth "intelligent". This technology innovation may lead to new products for the monitoring of buildings, the structural control of buildings of all kinds and for use in the advertising industry.
Woven into fabrics, a self-organizing network of robust chips is able to monitor temperatures, pressures or vibrations as required. In addition to the sensor functionality, the fabric can be equipped with tiny light-emitting diodes (LEDs) to provide directional guidance or serve as advertising material. In this manner, the "intelligent" fabric could be used as a motion sensor or fire alarm, or to control burglar alarm and air-conditioning systems. Infineon plans to further develop this technology for the integration of microelectronics in textile surfaces into a fully functional, large-scale "intelligent" fabric over the next two years, together with cooperation partners from the textile industry.
The "intelligent" textiles hardly miss a thing
The microelectronics modules in the concept demonstrator of an "intelligent" floor covering are embedded in the textile structure in the form of a checkerboard. Each chip is connected to its four adjacent "neighbors" by electrically conductive threads, which creates a network that enables the flow of information. The information is forwarded between the chips and can be transmitted to various systems such as fire-alarms, burglar alarm or air-conditioning systems via a data interface. In this manner, an "intelligent" carpeting could e.g. tell the alarm system where a person is located in a room and in which direction he/she is moving. Equipped with woven-in and individually controlled LEDs, the carpet can serve as a guidance system, e.g. to guide visitor streams through public buildings or to direct them to emergency exits if a dangerous situation arises.
The basic technology also can be used in the construction industry or in the production of Zeppelins (airships), balloon envelopes and tent-cloth. Additionally, the water- and heat-resistant chips can be used as sensors in various support structures, such as columns or walls envelopes. The chips can gather information about the condition and the loading of materials, thus permitting the early identification of local defects, breakage or cracks in construction materials or fabrics. This can increase building safety because the detection of defects is no longer limited to individually initiated point inspections. Another potential application would be based on the integration of individually controllable LEDs in Zeppelin (airship) and balloon envelopes or in flags and tent walls, permitting these materials to carry advertising or directional messages.
Robust functionality through self-organization and fault tolerance
Each chip automatically determines its position within the network within fractions of a second after initialization. It is connected to its four immediate chip neighbors by electrically conductive threads and exchanges information with them. This creates a neural, i.e. self-learning network that is even fault-tolerant. If a chip or conductive path fails, the network will automatically locate this fault and immediately reorganize itself: It will find a new path within the overall system via the neighboring chips in order to maintain the information flow. This offers the possibility to cut the "intelligent" carpeting to virtually any shape and size without damaging the electronic network function. The chips can be placed with any spacing between them; however, the closer together they are woven into the textile structure, the more accurate they will work.
Media Contact
Reiner Schoenrock
Infineon Technologies AG
Alle Nachrichten aus der Kategorie: Information Technology
Here you can find a summary of innovations in the fields of information and data processing and up-to-date developments on IT equipment and hardware.
This area covers topics such as IT services, IT architectures, IT management and telecommunications.
Zurück zur Startseite
Neueste Beiträge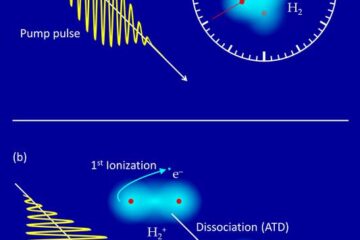 Rotation of a molecule as an "internal clock"
Using a new method, physicists at the Heidelberg Max Planck Institute for Nuclear Physics have investigated the ultrafast fragmentation of hydrogen molecules in intense laser fields in detail. They used…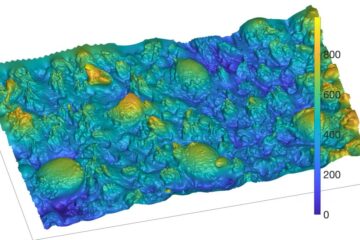 3D printing the first ever biomimetic tongue surface
Scientists have created synthetic soft surfaces with tongue-like textures for the first time using 3D printing, opening new possibilities for testing oral processing properties of food, nutritional technologies, pharmaceutics and…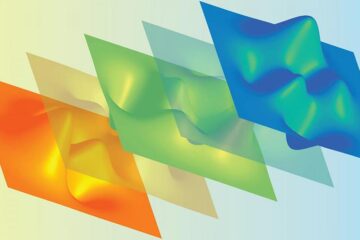 How to figure out what you don't know
Increasingly, biologists are turning to computational modeling to make sense of complex systems. In neuroscience, researchers are adapting the kinds of algorithms used to forecast the weather or filter spam…