New technique transmits data at 2.8 gigabits per second
A test conducted by two Chicago computer scientists to push trans-Atlantic high-speed data transmission has resulted in a new top speed of 2.8 gigabits (billion bits) per second.
Researchers Joel Mambretti, director of the International Center for Advanced Internet Research at Northwestern University, and Robert Grossman, director of the Laboratory for Advanced Computing and National Center for Data Mining at the University of Illinois at Chicago, set the speed mark Sept. 24 during a presentation in Amsterdam at iGRID 2002, a biennial conference held to showcase new applications over high-performance networks.
Mambretti and Grossman developed a novel technique they call Photonic Data Services (PDS) to send gigabyte amounts of data at speeds more than 500 times faster than the standard protocol now used to send data over the Internet.
PDS layers and integrates four network protocols to fully utilize network capacity at maximum speeds. The application may prove especially effective for data mining, a research technique used for managing extremely large volumes of information.
"By combining these protocols, it is now possible to analyze gigabyte-size data sets anywhere in the world," said Grossman.
"PDS allows an application to create specialized, high-performance network connections on demand," said Mambretti. "For the first time these types of connections will be available to large-scale global applications."
Mambretti and Grossman said this type of data communication service could benefit several businesses and research fields, including bioinformatics, financial services, geosciences, computational research and industrial design. They said their technique would enhance performance and management of information transmission on national, international and global networks.
The transmission test linked Amsterdam to Chicago using a state-of-the-art optical connection called NetherLight, part of the Dutch research network SURFnet, and the Chicago-based StarLight, a switch/router optical network facility built for high-performance research applications.
Media Contact
Megan Fellman
EurekAlert!
All latest news from the category: Information Technology
Here you can find a summary of innovations in the fields of information and data processing and up-to-date developments on IT equipment and hardware.
This area covers topics such as IT services, IT architectures, IT management and telecommunications.
Back to home
Newest articles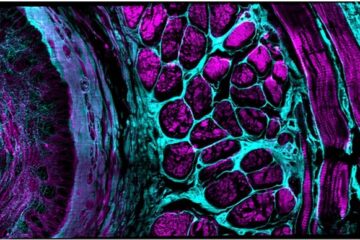 Enhancing the workhorse
Artificial intelligence, hardware innovations boost confocal microscope's performance. Since artificial intelligence pioneer Marvin Minsky patented the principle of confocal microscopy in 1957, it has become the workhorse standard in life…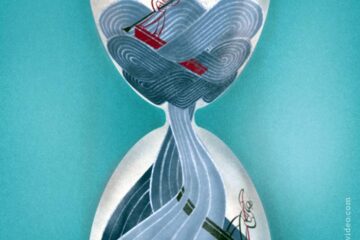 In the quantum realm, not even time flows as you might expect
New study shows the boundary between time moving forward and backward may blur in quantum mechanics. A team of physicists at the Universities of Bristol, Vienna, the Balearic Islands and…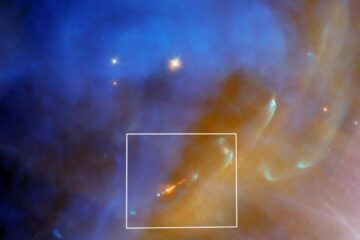 Hubble Spots a Swift Stellar Jet in Running Man Nebula
A jet from a newly formed star flares into the shining depths of reflection nebula NGC 1977 in this Hubble image. The jet (the orange object at the bottom center…