Men, women and the green eye'd monster
New research reveals that men and women respond similarly on jealousy measures related to infidelity
When it comes to jealousy, men and women may be from the same planet after all.
New research from psychology professor David DeSteno from Northeastern University debunks the myth of a gender-determined reaction to sexual and emotional infidelity. Contrary to previous studies, he found that both men and women react most dramatically to a partner's sexual rather than emotional philandering. And while a partner's unfaithful emotional bonds with someone outside the relationship are unduly stressful, both men and women exhibit the strongest adverse reactions to sexual rather than emotional connections.
Jealous reactions were once thought to be determined by evolutionary instincts. Men were said to react more strongly to being cuckolded while women found partners who strayed emotionally to be more of a threat to resources benefiting themselves and their children. Before DeSteno's research, most jealousy studies on this issue involved "forced choice," scenarios that prompted participants to choose one more distressing event over another. DeSteno and his colleagues believed that this method of assessment created biased results. Differences in gender only emerge, they found, when participants are forced to consider the infidelity events in opposition to one another. In short, it's how participants are asked the questions, not an innate psychological mechanism shaped by evolution.
Participants were asked to rate, using a variety of scales, how they'd feel finding out that their partner had been either emotionally bonded with someone else or had been sexually unfaithful. Forced choice caused a distinct gender split, DeSteno found, but on every other measure, men and women's reactions were congruent and the divergence melted away: both genders were more disturbed by sexual, rather than emotional, infidelity.
In a second study meant to uncover the reason for this paradoxical result, DeSteno had participants complete the forced-choice measure under conditions known to favor the functioning of automatic, or ingrained, mental processes. Here, the gender difference usually found on the forced-choice disappeared; men and women both reported more distress to sexual infidelity as was the case on all the other measures.
"The theory that male and female jealousy is differentially aroused by specific kinds of infidelity threats has long been advocated by sociobiologists and evolutionary psychologists," DeSteno said. "In direct contradiction to the evolutionary view, both men and women appear to experience more distress in response to sexual encounters outside the relationship than to emotional infidelities. And while we're not out to debunk every tenet held fast by evolutionary psychologists, this calls into question a large body of research that's been done looking at jealousy."
"Our findings challenge the empirical basis for the evolutionary theory of jealousy by demonstrating that evidence of a sex difference in distress to sexual and emotional infidelity represents, in all likelihood, a methodological artifact," he said. "It's not simply a matter of the brain being shaped by evolutionary pressures."
Media Contact
Christine Phelan
EurekAlert!
All latest news from the category: Social Sciences
This area deals with the latest developments in the field of empirical and theoretical research as it relates to the structure and function of institutes and systems, their social interdependence and how such systems interact with individual behavior processes.
innovations-report offers informative reports and articles related to the social sciences field including demographic developments, family and career issues, geriatric research, conflict research, generational studies and criminology research.
Back to home
Newest articles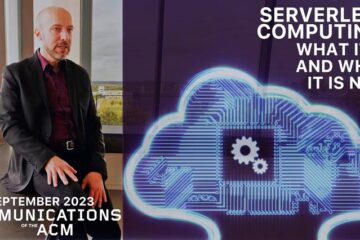 Cloud Services Without Servers: What's Behind It
A new generation of cloud services is on the rise. It is based on the paradigm of "serverless computing", which is an active research topic at the Institute for Computer…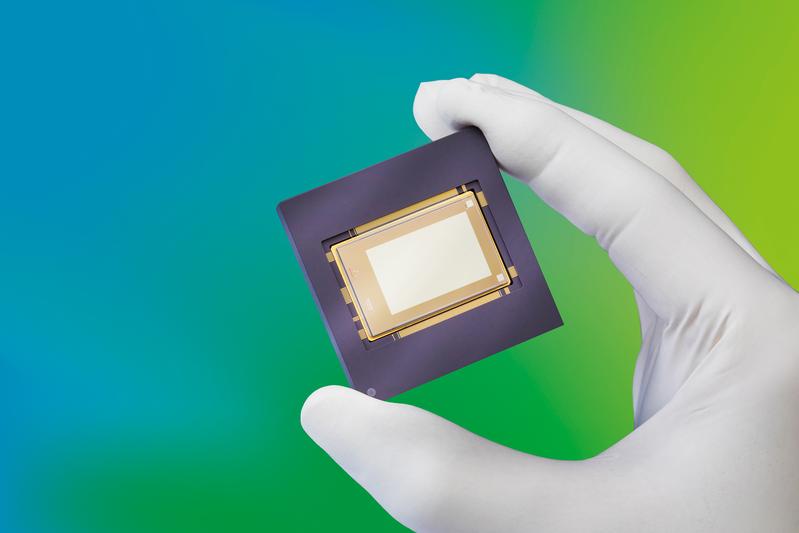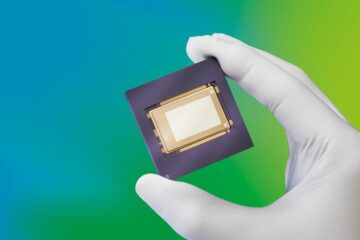 From Microchips to Holograms – the Perfect Light Modulation
Fraunhofer IPMS develops photonic microsystems that modulate light using small, controllable mirrors to create unique images and structures. These so-called spatial light modulators (SLM) are micromirror arrays with up to…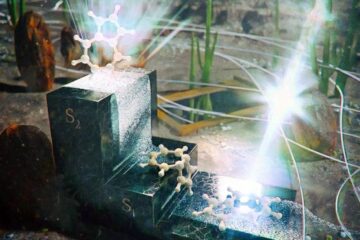 A mysterious blue molecule will help make better use of light energy
Researchers at IOCB Prague are the first to describe the causes of the behavior of one of the fundamental aromatic molecules, which fascinates the scientific world not only with its…