European trial finds old lung cancer treatment may still be best
The first clinical trial to compare directly two of the most widely-used drugs in advanced lung cancer, cisplatinin and carboplatin (both in combination with paclitaxel) – have concluded that the older drug, cisplatin, is the better treatment.
Patients given cisplatin and paclitaxel had better survival rates and their quality of life was just as good as patients receiving carboplatin and paclitaxel.
The phase III multi-national European trial involving 618 patients with advanced non small-cell lung cancer (NSCLC) is reported today (Thursday 10 October) in the new issue of Annals of Oncology.*
Cisplatin tends to be the preferred standard chemotherapy for lung cancer in Europe, but in the USA carboplatin is normally used. The new findings are in contrast to a recent similar study in the USA** where a four-arm trial comparing a range of treatments showed no advantage for any one chemotherapy combination over another.
In the European trial the response rates to the two treatments were similar – 28% in the cisplatin/paclitaxel arm and 25% in the carboplatin/paclitaxel arm, but the median survival in the cisplatin arm was significantly better at 9.8 months compared with 8.5 months. The one-year survival rate was 38% in the cisplatin/paclitaxel arm compared with 33% in the carboplatin/paclitaxel arm and the two-year survival rate was 15% and 9% respectively.
Lead investigator Dr Rafael Rosell from the Hospital Germans Trias i Pujol in Barcelona, Spain said: "This large European randomised study can contribute greatly to resolving the longstanding debate on the superiority of carboplatin or cisplatin-based chemotherapy in lung cancer. Although paclitaxel/carboplatin yielded a similar response rate, the significantly longer median survival obtained with paclitaxel/cisplatin indicates that cisplatin-based chemotherapy should be the first treatment option." However, Dr Rosell stressed that paclitaxel/carboplatin was still a viable alternative.
In an accompanying editorial*** Dr Thierry Le Chevalier of the Institut Gustave Roussy in Villejuif Cedex, France, said the role of chemotherapy in non small-cell lung cancer had been extensively debated in the past and it took almost 20 years and the use of meta-analyses to prove that cisplatin-based chemotherapy conferred a modest but statistically significant survival benefit compared with the best standard of supportive care. Cisplatin analogues were developed to help overcome some of the toxic side effects of cisplatin, and carboplatin, which can be given on an outpatient basis, became the leading analogue and the treatment of choice in the USA.
He said the discrepant findings between the European and US trials could be related to differences in dosage and the infusion time of the cisplatin combination or possible differences in population characteristics in the subtypes of the NSCLC. But the finding contributed significantly to the cisplatin versus carboplatin debate.
However, he concluded that if NSCLC survival was to improve new approaches were needed. "We have reached the therapeutic ceiling in NSCLC with standard chemotherapy whether it is cisplatin based or not. New treatment strategies are needed to overcome the limits of conventional chemotherapy. This can be achieved by identifying novel targets related to the distinctive properties of cancer cells and we have promising novel biological agents in the pipeline that can be combined with standard chemotherapy in locally advanced or metastatic NSCLC."
(ends)
* Phase III randomised trial comparing paclitaxel/carboplatin with paclitaxel/cisplatin in patients with advanced non-small-cell lung cancer: a cooperative multinational trial. Annals of Oncology. Vol. 13. No 10. pp1539-1549.
** Schiller JH. Harrington D, Belani CP et al. Comparison of four chemotherapy regimens for advanced non-small cell lung cancer. N Engl J Med 2002: 346: 92-98
*** Is cisplatin still the best platinum compound in non-small-cell lung cancer? Annals of Oncology. Vol. 13. No 10. pp1515-1517.
All latest news from the category: Health and Medicine
This subject area encompasses research and studies in the field of human medicine.
Among the wide-ranging list of topics covered here are anesthesiology, anatomy, surgery, human genetics, hygiene and environmental medicine, internal medicine, neurology, pharmacology, physiology, urology and dental medicine.
Back to home
Newest articles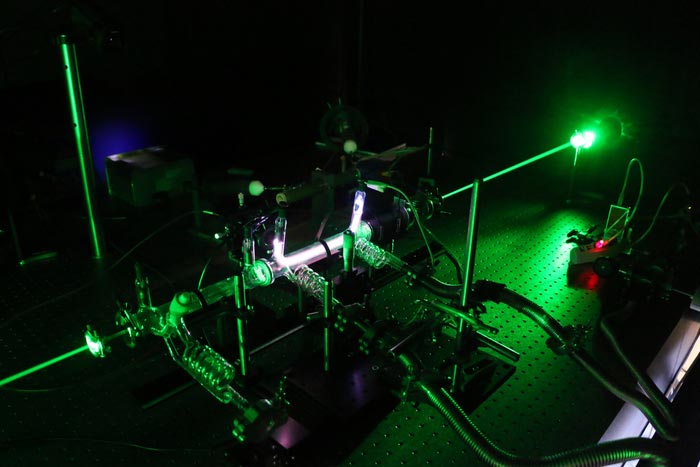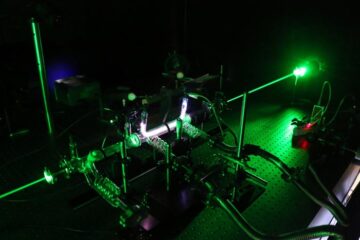 Harvesting resources on Mars with plasmas
A plasma-based method may one day convert carbon dioxide into oxygen and produce fuels, fertilizers on the red planet. An international team of researchers came up with a plasma-based way…
New technology sharpens images of black holes
Ready for its close-up: When scientists unveiled humanity's historic first image of a black hole in 2019 — depicting a dark core encircled by a fiery aura of material falling…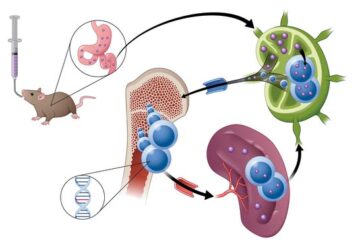 New drug candidate uses novel absorption method to target cancer cells in mice
By using the lymphatic system as a storage reservoir, researchers found they could optimize drug concentrations to simultaneously target two molecular signaling pathways responsible for cancer growth. A team of…