Radar for navigation support from autonomous flying drones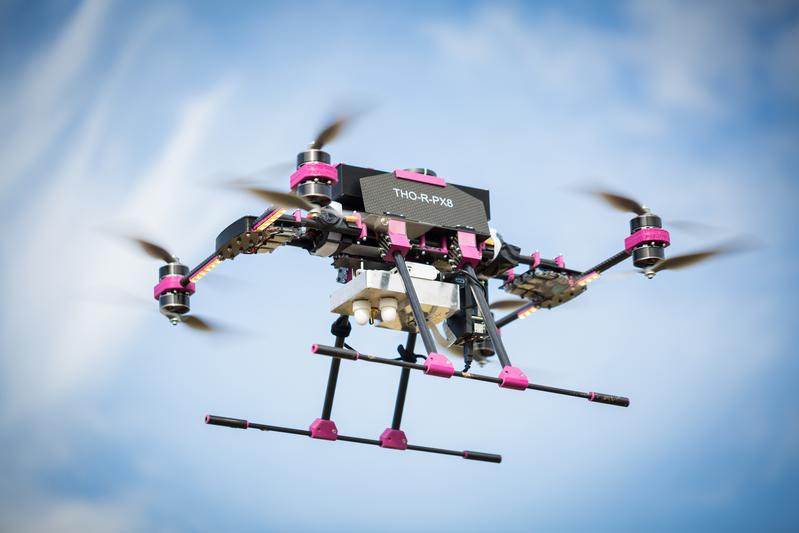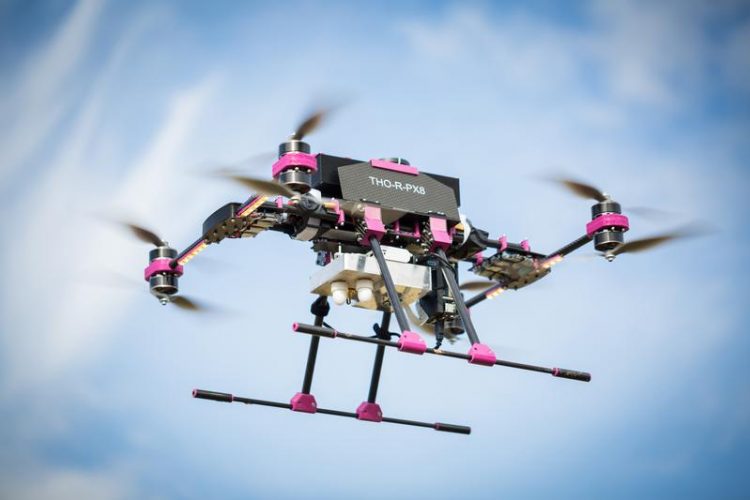 Drones play an increasingly important role in the area of logistics and services. Well-known logistic companies place great hope in these compact, aerial vehicles for the transport of parcels – the aim is to progress from remotely controlled drones to autonomous parcel-supplying drones. Service providers use drones for the maintenance and inspection of plant facilities or for the provision of totally new services such as airborne mapping.
Fraunhofer FHR has developed two compact radar sensors for use on drones: a monostatic radar at 80 GHz for simple applications with short distances (up to 80 meters) and a bistatic radar at 94 GHz for much longer distances. Both sensors have an operating voltage of 5 V, which is provided either by the drone's power pack or a standard power bank. Thanks to the USB interface, the system can be commissioned very easily and integrated into existing drones, whereby the radar is controlled by a low-cost, universally obtainable micro PC (e.g. Raspberry Pi).
The information that is collected by the radar can be displayed with existing hard- and software (e.g. apps for drone control and monitoring). When used, for example, as an altimeter, warnings can be issued when the maximum admissible flight altitude of 100 m is exceeded. The radar data is currently transferred via an internal radio channel. An interface to transfer the radar data with the telemetry via the flight controller is still under development.
The researchers are also using universally applicable mounting options to ensure that the system can be easily mounted on the drone. Optionally, the detection range of the radar sensor can be enlarged through oscillation motion (e.g. through the utilization of compatible gimbals) so that surveillance area below can be monitored using greater angular ranges.
In addition to being deployed as an obstacle detector in the area of autonomous flight or as an altimeter, other application are also conceivable for the radar. It could, for example, be used as part of a multi-sensor suite to enhance situational awareness in the event of a major disaster. Alternatively, it could be used to determine the biomass or ripeness of arable crops, to detect unwanted foreign objects in cultivation areas or to inspect boiler systems, silos or wind turbines.
Technical data: ACoRad-80 / ACoRad-94
– Frequency: 80 GHz / 94 GHz
– Height measurement above ground: up to 80 m / > 1000 m
– Measurement range for objects with an RCS of 1 m² (radar cross section): up to 50 m / > 150 m
– Antenna aperture angle: 5° (or on request) / 8° (or on request)
– Operating mode: monostatic / bistatic
– Power input: 3 W / 4.2 W
– Dimensions: 50 * 40 * 65 mm / 120 * 75 * 60 mm
– Weight: 150 g / 400 g
In its role as one of the leading European institutes, Fraunhofer Institute for High Frequency Physics and Radar Techniques FHR conducts extensive research in the area of high frequency and radar techniques. The research activities at FHR focus on imaging systems and sensors for highest precision range or position determination. The application spectrum of these devices ranges from reconnaissance, surveillance and protection systems to real-time capable sensors for traffic and navigation as well as quality assurance and non-destructive testing.
Contact:
Hanne Bendel
Internal and external communication
Fraunhofer Institute for High Frequency Physics and Radar Techniques FHR
Fraunhoferstraße 20 | 53343 Wachtberg
Phone +49 (0)151 646 33 712 | Fax -627
mailto:hanne.bendel@fhr.fraunhofer.de
Media Contact
Hanne Bendel
Fraunhofer-Institut für Hochfrequenzphysik und Radartechnik FHR
All news from this category: Information Technology
Here you can find a summary of innovations in the fields of information and data processing and up-to-date developments on IT equipment and hardware.
This area covers topics such as IT services, IT architectures, IT management and telecommunications.
Back to the Homepage
Latest posts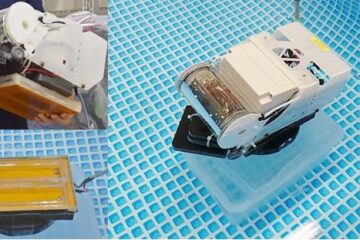 Seawater as an electrical cable !?
Wireless power transfers in the ocean For drones that can be stationed underwater for the adoption of ICT in mariculture. Associate professor Masaya Tamura, Kousuke Murai (who has completed the…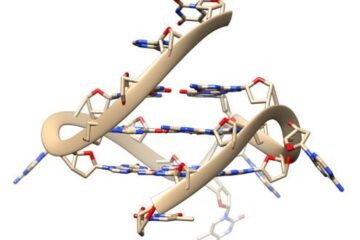 Rare quadruple-helix DNA found in living human cells with glowing probes
New probes allow scientists to see four-stranded DNA interacting with molecules inside living human cells, unravelling its role in cellular processes. DNA usually forms the classic double helix shape of…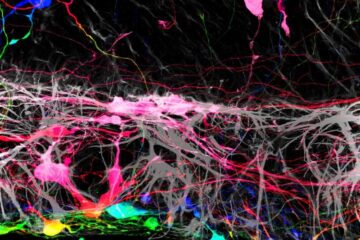 A rift in the retina may help repair the optic nerve
In experiments in mouse tissues and human cells, Johns Hopkins Medicine researchers say they have found that removing a membrane that lines the back of the eye may improve the…