iPhone – the work tool for sustainable factories of the future
Operators will always be online thanks to an iPhone attached to their protective clothing. This is the vision of researchers from Chalmers, the Volvo Group, and other partners in part of the major EU project MyCar. Concept prototypes of future operator work tools, based on iPhone and iPodTouch, are being tested at a Swedish truck assembly plant.
Professor Johan Stahre is the leader of Chalmers' manufacturing research effort in MyCar, a pan-European research project. Together with Volvo Technology and the University of Skövde he has developed this highly usable information tool.
"In assembly work of the future we believe that iPhone-based work tools could be just as common as powered hand-tools and automated screwdrivers are today," Johan Stahre says. "The new tools are important to productivity but also to environmental and social sustainability of complex assembly work. The basic assumption is that humans are the most important and flexible assets available."
Each day, tens of thousands of pages of assembly instructions are printed, at thousands of assembly plants throughout the world. If wearable information tools were implemented on a broad scale, huge amounts of paper would be saved, allowing for a radical increase in environmental sustainability. Such tools would result in productivity gains and provide efficient support for lean production. Operators receive clear, accurate and updated instructions. Late and rapid product changes could be made more easily to accommodate customer requirements.
Assembly operator Daniel Kotala is testing the new wearable information tool at the pilot plant at Volvo Trucks. The iPodTouch attached to his jacket presents all the necessary instructions for the truck chassis assembly task he is performing.
In automotive assembly plants, operators are required to handle large and increasing numbers of instructions for the variety of trucks and cars that we as customers wish to buy. The operators need to move around large truck chassis and it is sometimes difficult to handle paper-based instructions or look at computer screens when performing assembly operations. With new, wearable information tools, operators are supplied with the information they need, when and where they need it. This is a new kind of smart decision support where correct levels of cognitive automation have been analysed by MyCar researchers.
The work environment is enhanced when operators can concentrate on core assembly tasks instead of having to move around to read and memorise assembly instructions.
"With iPhone-based tools, operators are able to use e-mail, sms text messaging, and the telephone at their workplace, just like any office," Johan Stahre says. "The change in work content offers freedom of choice, makes assembly work more attractive, and enhances social sustainability. Important factors considered in the MyCar project are company and employee needs in order to be in a better position to attract a future workforce."
Concept prototypes for new iPhone- or iPodTouch-based information systems are currently being field tested at the Volvo Trucks pilot assembly plant. However, it will still be some time before the concept can be fully realised and industrialised.
"The operators are very positive to the new opportunities that are opened up with this information tool. Several operators who tested it said that they would to start using the new iPodTouch tool tomorrow if they could," Professor Stahre concludes.
FACT FILE: Information tools for assembly system operators
Methods for analysing assembly systems from an information perspective and concept prototypes for the iPhone/iPodTouch-based information tool have been developed through co-operation between Chalmers, Volvo Technology, Volvo Trucks, the University of Skövde, and the Greek companies CASP and Emphasis Telematics.
This collaboration is a sub-project of the pan-European project MyCar, which aims to radically increase the flexibility of automotive manufacturing. MyCar is creating new opportunities for extreme customer orientation and mass customisation of cars and trucks. Human-centred methods and tools to enhance the speed and accuracy of information support for final assembly operators are important to the MyCar end-result. Chalmers' contribution to the European project is part of our concerted, long-term effort towards achieving sustainable production.
For further information, please contact:
Professor Johan Stahre, Division of Production Systems ,
Department of Product and Production Development,
Chalmers University of Technology.
Telephone +46 31-772 12 88
E-mail: johan.stahre@chalmers.se
Contact for MyCar:
Bert Hill, co-ordinator for the MyCar project, Volvo Technology
Telephone: +46 31-322 74 83
E-mail: bert.hill@volvo.com
All latest news from the category: Information Technology
Here you can find a summary of innovations in the fields of information and data processing and up-to-date developments on IT equipment and hardware.
This area covers topics such as IT services, IT architectures, IT management and telecommunications.
Back to home
Newest articles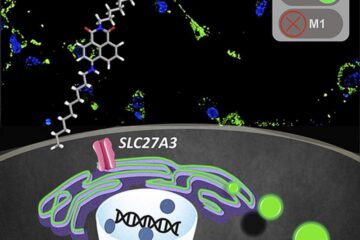 Labeling macrophages …
… associated with cancer progression using a selective dye. M1 and M2 are activated macrophages that protect our immune system and maintain homeostasis. Interestingly, they are characterized by distinct and…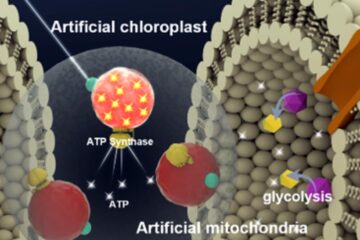 The powerhouse of the future: Artificial cells
Assessing how energy-generating synthetic organelles could sustain artificial cells. Energy production in nature is the responsibility of chloroplasts and mitochondria and is crucial for fabricating sustainable, synthetic cells in the…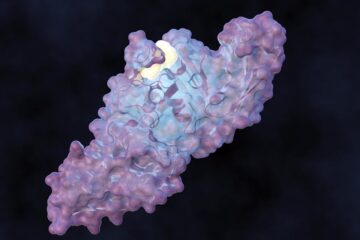 Molecule to disrupt SARS-CoV-2 infection
A team of scientists led by the Department of Energy's Oak Ridge National Laboratory designed a molecule that disrupts the infection mechanism of the SARS-CoV-2 coronavirus and could be used…