Three-Digit Million-Euro Project for Siemens
Siemens VAI Metals Technologies received a major order from SAIL (Steel Authority of India Limited) for the supply of four long-product casters to be installed at its Bhilai Steel Plant.
The project includes basic and detail engineering as well as the equipment for two new 6-strand billet casters, one new 6-strand billet/bloom combi-caster and one new 3-strand beam-blank caster. The order volume is in the three-digit-million-euro range. The project is scheduled for completion in the last quarter of 2011.
SAIL, with an annual crude steel production output exceeding 13 million tons per year, is the largest steel producer in India. The company has five integrated iron and steel plants at Bhilai, Durgapur, Bokaro, Burnpur and Rourkela, and four other plants at Bhadravati, Chandrapur, Durgapur and Salem which produce special steels, alloyed steels and also ferro-alloys. The new casters are part of a modernization and 7.0 million ton per year steel-capacity expansion project underway at SAIL's Bhilai Steel Plant.
The two billet casters, designed for open and submerged casting, will cast section sizes of 105×105 mm and 150×150 mm for the production of rebars and high-quality steels. These will be comprised of forging quality, high-carbon, cold-heading, spring-steel, electrode-quality and alloyed construction-steel grades.
The billet/bloom combi-caster with a billet section size of 150×150 mm and a bloom section size of 335×300 mm will cast carbon steel, alloyed-steel grades and especially rail grades. The hot billets will be transported by means of a hot-charging roller table to a reheating furnace followed by rolling.
The beam-blank caster will produce sections with sizes of 405x285x90 mm, 620x440x100 mm and 1024x390x90 mm. The cast beam blanks will be directly charged in the hot condition to the rolling mill. Energy costs will be considerably reduced with hot-charging.
Caster equipment with the latest design features includes ladle turrets, tundish cars, nozzle-changing devices for open-stream casting and stopper rods for submerged casting. Furthermore, Dynaflex hydraulic oscillators, Diamold high-speed tube molds, advanced electromagnetic mold-stirring systems (EMS), cassette-type withdrawal and straightening units, torch-cutting machines, an automatic deburrer, a marking machine and several cooling beds will be supplied. Finally, Siemens VAI will provide Level 1 and Level 2 automation, electrical equipment, the complete coolant and hydraulics systems in addition to advisory services for erection, commissioning as well as training for all four casters.
The Siemens Industry Sector (Erlangen, Germany) is the world's leading supplier of production, transportation, building and lighting technologies. With integrated automation technologies as well as comprehensive industry-specific solutions, Siemens increases the productivity, efficiency and flexibility of its customers in the fields of industry and infrastructure. The Sector consists of six Divisions: Building Technologies, Drive Technologies, Industry Automation, Industry Solutions, Mobility and Osram. With around 222,000 employees worldwide Siemens Industry posted in fiscal year 2008 a profit of EUR3.86 billion with revenues totaling EUR38 billion.
With the business activities of Siemens VAI Metal Technologies, (Linz, Austria), Siemens Water Technologies (Warrendale, Pa., U.S.A.), and Industrial Technologies, (Erlangen, Germany), the Siemens Industry Solutions Division (Erlangen, Germany) is one of the world's leading solution and service providers for industrial and infrastructure facilities. Using its own products, systems and process technologies, Industry Solutions develops and builds plants for end customers, commissions them and provides support during their entire life cycle. With around 31,000 employees worldwide Siemens Industry Solutions achieved an order intake of EUR 8.415 billon in fiscal year 2008.
All latest news from the category: Corporate News
Back to home
Newest articles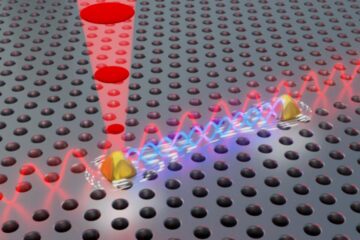 Nanoscopic advance of colossal significance
In a new breakthrough, researchers at the University of Copenhagen, in collaboration with Ruhr University Bochum, have solved a problem that has caused quantum researchers headaches for years. The researchers…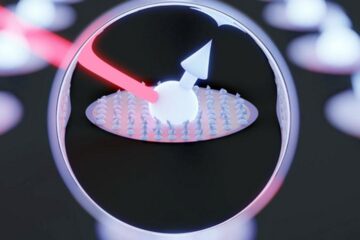 Qubits on strong stimulants
Researchers find ways to improve the storage time of quantum information in a spin rich material. An international team of scientists have demonstrated a leap in preserving the quantum coherence…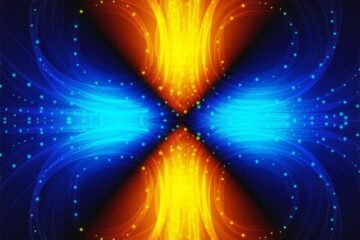 Quantum sensors see Weyl photocurrents flow
Boston College-led team develops new quantum sensor technique to image and understand the origin of photocurrent flow in Weyl semimetals. Quantum sensors can be used to reveal a surprising new…