Visual system can retain considerable plasticity after extended blindness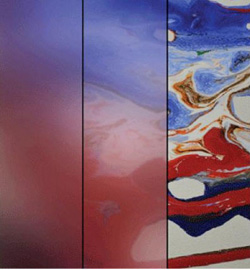 Deprivation of vision during critical periods of childhood development has long been thought to result in irreversible vision loss. Now, researchers from the Schepens Eye Research Institute/Massachusetts Eye and Ear, Harvard Medical School (HMS) and Massachusetts Institute of Technology (MIT) have challenged that theory by studying a unique population of pediatric patients who were blind during these critical periods before removal of bilateral cataracts.
The researchers found improvement after sight onset in contrast sensitivity tests, which measure basic visual function and have well-understood neural underpinnings. Their results show that the human visual system can retain plasticity beyond critical periods, even after early and extended blindness. Their findings were recently published in the Proceedings of the National Advancement of Science (PNAS) Early Edition.
"Our research group has been studying the development of vision in children who were blind from birth because of congenital cataracts. We have been measuring if and how their vision develops after surgery in late childhood and adolescence to remove cataracts, which enables sight for the first time. Our results show remarkable plasticity and vision continues to improve in many children long after the surgery," said Senior Author Peter J. Bex, Ph.D., Senior Scientist, Schepens Eye Research Institute/Mass. Eye and Ear and Associate Professor, HMS Department of Ophthalmology.
The authors explain the research: Project Prakash is a joint scientific and humanitarian effort led by Pawan Sinha, Ph.D., full professor at MIT. The humanitarian part aims to address problems of treatable blindness in India by providing surgeries free of cost to children with cataracts. In the Western world, children born with cataracts typically are treated in the first year of life, but children with this condition in rural India often go untreated because their families lack the necessary financial resources. The project also aims to answer the questions: can children who suffer from extended congenital blindness develop vision after cataract surgery and if so, how does this process happen?
The "critical period" or the "critical window" is a traditional concept in the field of neuroscience that suggest that there is "plasticity," or potential for development, early in life. But as we grow older ¯ and in the case of vision, pass the age of 7 or 8 ¯ there is less and less plasticity in the visual system.
The concept of the critical period intersects with clinical care in the practice patterns for children with amblyopia: it was once thought that if you didn't treat amblyopia before age 8, then the window of opportunity for saving sight was lost. For these patients, one potential justification for not removing them during their adolescence was that "they'll just be blind anyway." However, this once accepted mantra has started to change in the last 10 years with new insights into plasticity and the potential impact of brain or sensory training following surgery.
The Schepens/Mass. Eye and Ear contribution to Project Prakash was an iPad-based assessment of the contrast sensitivity function developed in the Bex Laboratory. It is more precise and easier to apply than previous contrast sensitivity assessments.
"Given this background and past research, the most conservative hypothesis for our study would have been that children between 8 and 18 would show no changes in low-level vision, and no changes in their contrast sensitivity functions , when they were tested after their cataract surgery," said Dr. Bex. "With our test (which usually requires specialized laboratory equipment) and some analytics we developed, we showed that some patients developed substantial vision after 15 years of blindness. This visual change could not be accounted for by simple optical factors, either."
This research has important implications for potential treatments of congenital cataracts, in addition to the fundamental questions of development and plasticity in neuroscience, the researchers conclude.
This work was supported by National Institutes of Health Grants R01EY019281 and RO1EY20517.
A full list of authors and acknowledgments is available in the paper.
About Massachusetts Eye and Ear
Mass. Eye and Ear clinicians and scientists are driven by a mission to find cures for blindness, deafness and diseases of the head and neck. After uniting with Schepens Eye Research Institute Mass. Eye and Ear in Boston became the world's largest vision and hearing research center, offering hope and healing to patients everywhere through discovery and innovation. Mass. Eye and Ear is a Harvard Medical School teaching hospital and trains future medical leaders in ophthalmology and otolaryngology, through residency as well as clinical and research fellowships. Internationally acclaimed since its founding in 1824, Mass. Eye and Ear employs full-time, board-certified physicians who offer high-quality and affordable specialty care that ranges from the routine to the very complex. U.S. News & World Report's "Best Hospitals Survey" has consistently ranked the Mass. Eye and Ear Departments of Otolaryngology and Ophthalmology one of the top hospitals in the nation.
Alle Nachrichten aus der Kategorie: Health and Medicine
This subject area encompasses research and studies in the field of human medicine.
Among the wide-ranging list of topics covered here are anesthesiology, anatomy, surgery, human genetics, hygiene and environmental medicine, internal medicine, neurology, pharmacology, physiology, urology and dental medicine.
Zurück zur Startseite
Neueste Beiträge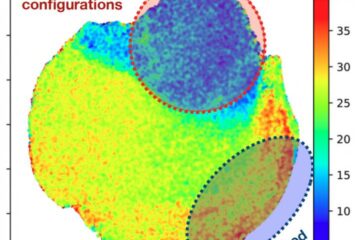 Machine learning aids in simulating dynamics of interacting atoms
Automated approach transformative for computational materials science. A revolutionary machine-learning (ML) approach to simulate the motions of atoms in materials such as aluminum is described in this week's Nature Communications…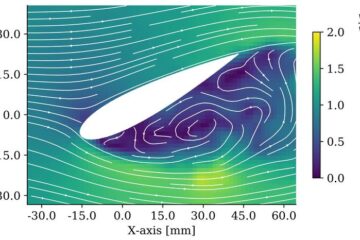 "Intelligent" turbines for green energy from tidal water power
Fluid flow engineers and electrical engineers are jointly developing turbine blades with special integrated drives Tidal hydroelectric power plants of the future will be able to generate "green" electricity significantly…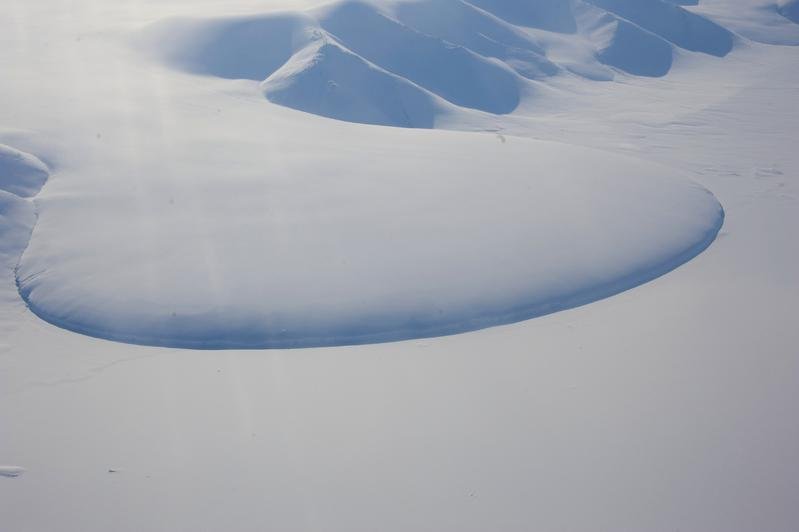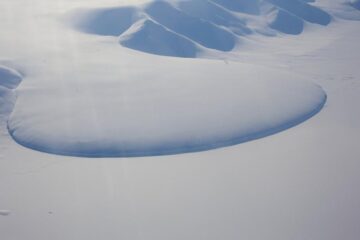 'Missing Ice Problem' Finally Solved
During glacial periods, the sea level falls, because vast quantities of water are stored in the massive inland glaciers. To date, however, computer models have been unable to reconcile sea-level…