A caring mother is a child's best defence against drug culture: European study shows
The barrier that 'good parents' can provide for their children against the drugs culture is beginning to break down in cities where drugs are most freely available, researchers have found.
But the international study, led by Newcastle University in England, concluded that having a caring mother was the single most important factor in preventing youngsters from taking drugs.
The study, funded by the European Commission, found that 14 and 15 year-olds were far less likely to have drug and alcohol habits if they lived with both parents, were properly supervised and enjoyed high quality family relationships.
The research team led by Dr Paul McArdle, of Newcastle University's Department of Child Health, found evidence that these protective effects were being eroded in areas where drug availability was particularly high. This was probably due to the additional peer pressure on teenagers to try drugs.
The one exception was among teenagers who had strong attachments to their mothers, which was found to remain a very effective barrier to drug abuse even in areas of high availability.
The research team commented that their findings underlined the role of families but especially 'the unique role of mothers in regulating the behaviour of the great majority of young people.'
Dr McArdle and his colleagues analysed the answers to questionnaires filled in by 3,984 youngsters, aged 14-15, selected at random from cities in England, Eire, Italy, Germany and the Netherlands.
The youngsters were asked whether they took drugs such as cannabis, amphetamines, ecstasy, LSD or tranquillizers or were regular alcohol drinkers.
They were also asked whether they lived with both parents and a series of questions designed to assess the quality of their relationships and how well they were supervised. Questions included whether their parents cared about them watching excessive TV, whether someone was at home after school, whether they were they allowed to meet friends at home and whether they felt able to confide in their mother, father or grandparents.
The study found that quality of family life, particularly attachment to the mother, was the factor offering the greatest protection to teenagers against developing drug habits. Living with both parents was less important but also offered significant protection.
When both of these factors were present, the rate of drug abuse among the teenagers surveyed was 16.6 per cent. The figure rose to about 32 per cent if either one factor was present but not the other. If neither factor was present, 42.3 per cent of the teenagers used drugs.
Dr McArdle, who practices child psychiatry at the Fleming Nuffield Unit in Newcastle, said today: "This study shows that the quality of family life, or rather the lack of it for many young people, is at the core of the drugs problem in Western society.
'Yet this message is largely absent from drugs prevention campaigns. We spell out the dangers of drug abuse to children on TV and launch drug prevention initiatives in schools — but it seems that no-one is really tackling the issue of parental responsibility.
'Of course some marriages come to an end — but both parents could still take an interest in the kids, or perhaps be persuaded to do so. I believe that effective prevention of drug use is more about family relationships than any other factor.'
The report, published in 'Addiction', the journal of the Society for the Study of Addiction, states: 'Both the quality of family relationships and the structure of families appear to be significant influences on youth drug use.
'Very high availability through peer groups can overwhelm protection against drug use afforded by living with both parents and perhaps supervision.
'These findings suggest that living with both parents may inhibit drug use but only if availability through peer networks is not very high.
'They also suggest that attachment, particularly to mothers, is a more potent inhibitor and that this is truly across cultures and substances. This tends to break down only in face of broader syndromes of antisocial behaviour.'
Media Contact
Michael Warwicker
alphagalileo
All latest news from the category: Health and Medicine
This subject area encompasses research and studies in the field of human medicine.
Among the wide-ranging list of topics covered here are anesthesiology, anatomy, surgery, human genetics, hygiene and environmental medicine, internal medicine, neurology, pharmacology, physiology, urology and dental medicine.
Back to home
Newest articles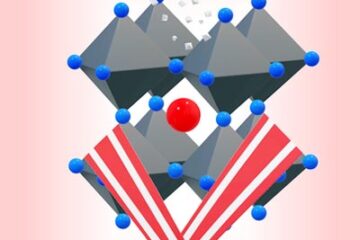 Perovskite solar cells soar to new heights
Metal halide perovskites have been under intense investigation over the last decade, due to the remarkable rise in their performance in optoelectronic devices such as solar cells or light-emitting diodes….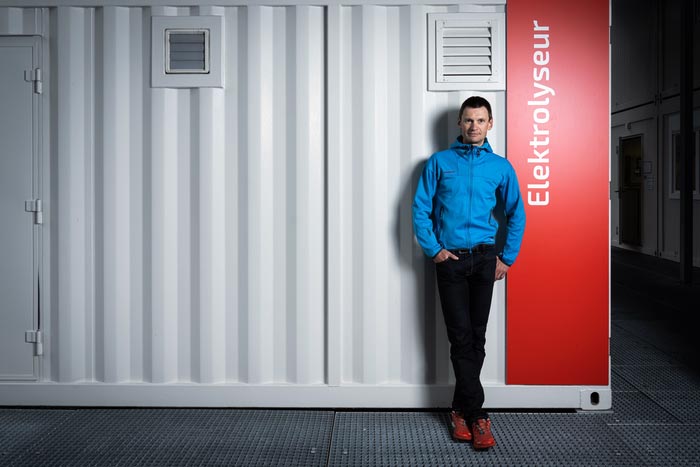 Blue hydrogen can help protect the climate
An international group of researchers led by the Paul Scherrer Institute and the Heriot-Watt University has carried out in-depth analyses of the climate impact of blue hydrogen. This is produced…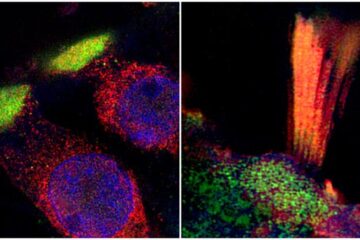 Genes associated with hearing loss visualised in new study
Researchers from Uppsala University have been able to document and visualise hearing loss-associated genes in the human inner ear, in a unique collaboration study between otosurgeons and geneticists. The findings…