Mississippi's illegal roach killer excites attention.
The brain centre targeted by traces of a widely used pesticide has been identified by US researchers. The finding could help explain symptoms seen in people exposed to the pesticide in their homes.
Several years ago, some US homes were sprayed illegally with the crop pesticide methyl parathion, known to be toxic at high doses. Evidence has since emerged linking the exposure to anxiety, sleeplessness and depression in people living in the houses.
Low levels of the 'cotton poison' may affect a brain centre involved in sleep-wake cycles, memory and anxiety, Hong Zhu revealed at the Experimental Biology 2002 meeting in New Orleans on Monday.
The findings may help to nail methyl parathion as the cause of the symptoms: "It's putting a name to a problem," says group leader Robert Rockhold. Little is known about the long-term health effects of these and other organophosphates.
Mississipi dealt a killer
Using methyl parathion indoors is illegal in the United States. The chemical is one of the most toxic and widely used in a group of organophophate pesticides, all of which affect the nervous system. It is banned from use on fruit and vegetables in some countries but is sprayed on field crops such as wheat, cotton and rice worldwide.
However, in the cotton-growing US states, rackets sprang up using agricultural methyl parathion stocks as a cockroach killer. In one notorious Mississipi incident, illegal pest-control operators sprayed more than 1,500 homes and businesses between 1994 and 1996. Those exposed reported acute nausea and vomiting plus longer-lasting behavioural problems.
In 1997, the Environmental Protection Agency and pesticide manufacturers tightened their regulations on the production of methyl parathion and educated the public about its toxicity. But there are concerns that such scams may still go on: "It's still possible to divert the pesticide," says Rockhold.
Janice Chambers, who studies the toxicity of organophosphates at Mississipi State University, doubts that indoor use is still a problem "People are very alert to it now," she says. At the time, affected buildings were cleaned up and the perpetrators prosecuted.
Organophosphates break down quickly in the body, explains Chambers. Children who run into sprayed fields are a greater cause of concern because they lack the enzyme that naturally detoxifies such chemicals. Agricultural workers involved in crop spraying are also at greater risk.
Locus action
A high dose of methyl parathion can cause respiratory failure and death. The chemical overstimulates the nervous system by interfering with the enzyme acetylcholinesterase, which breaks down the nerve-excitation chemical acetylcholine.
Using rats, Zhu and her colleagues placed an electrode in a small area of the brainstem called the locus coeruleus. This contains high levels of acetylcholinesterase and has been implicated as a site of action of other organophosphates.
Sure enough, a small injection of methyl parathion triggered the nerve cells there to fire. "The neurons go crazy," says Zhu.
This over-excitation may explain the behavioural changes seen in exposed people, Zhu suggests. She plans to explore the effects of "24/7" exposure that those working in contaminated homes or buildings might experience.
Getting to grips with the biological action of such toxic substances is important, agrees Chambers. "We can then better understand if things are likely to cause a big problem and eliminate them," she says.
But ditching organophosphates without good grounds is premature, she maintains. They risk being replaced by other chemicals about which even less is known. "We need to be rational," she says.
Media Contact
HELEN PEARSON
© Nature News Service
All latest news from the category: Health and Medicine
This subject area encompasses research and studies in the field of human medicine.
Among the wide-ranging list of topics covered here are anesthesiology, anatomy, surgery, human genetics, hygiene and environmental medicine, internal medicine, neurology, pharmacology, physiology, urology and dental medicine.
Back to home
Newest articles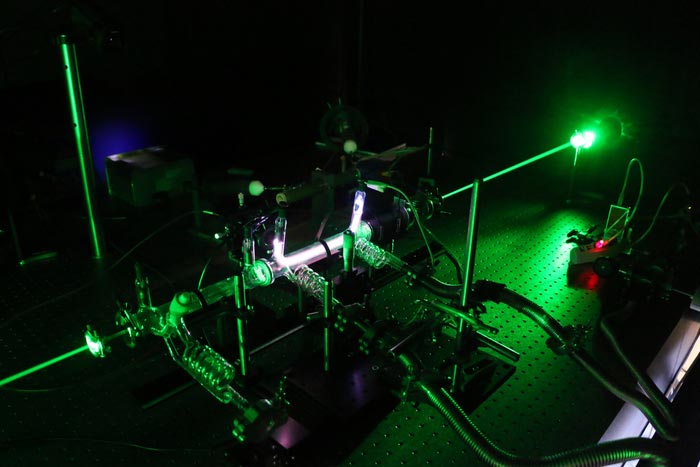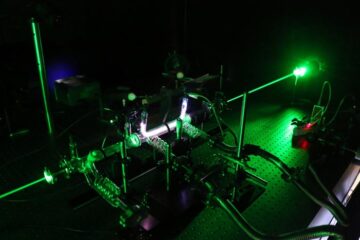 Harvesting resources on Mars with plasmas
A plasma-based method may one day convert carbon dioxide into oxygen and produce fuels, fertilizers on the red planet. An international team of researchers came up with a plasma-based way…
New technology sharpens images of black holes
Ready for its close-up: When scientists unveiled humanity's historic first image of a black hole in 2019 — depicting a dark core encircled by a fiery aura of material falling…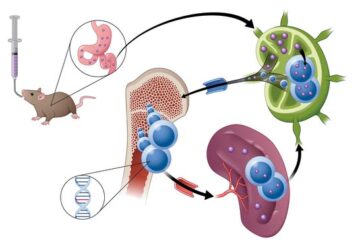 New drug candidate uses novel absorption method to target cancer cells in mice
By using the lymphatic system as a storage reservoir, researchers found they could optimize drug concentrations to simultaneously target two molecular signaling pathways responsible for cancer growth. A team of…