Nutritionists wake up to mealy methods
Fortification and false memory could foil food and drug trials
When nutritionist Andrea Pontello went shopping for apple juice she got a "wake-up call". Apple juice is normally low in vitamin C, but she found that 9 out of 11 brands had been boosted with additional vitamins.
Supplementation could scupper clinical trials for antioxidants, she realized, if participants' intake of vitamins C and E from fortified foods is not taken into account.
Antioxidants mop up reactive molecules that damage cells. They are being widely tested for their benefits on conditions from Alzheimer's disease to ageing.
Pontello, of the University of California, Irvine, went back to the grocery store to scan more food labels. Oatmeal, yoghurt, eggs, salad dressing, even mineral water can be loaded with vitamins at levels equivalent to those in a vitamin supplement, she told the Experimental Biology 2002 meeting in New Orleans on Saturday.
Participants in trials are normally asked to eliminate supplements from their diet. But one portion of fortified cornflakes contains 60 milligrams of vitamin C, Pontello found, and a fruit-juice smoothie packs up to 250 milligrams. People on a normal diet might unknowingly reach or exceed the 60 milligrams of vitamin C in a typical multivitamin pill, thus confounding trial results.
"Investigators need to use better methods to see what people are taking in," Pontello said. The extent of the fortification phenomenon is so far unclear.
But nutrition researchers at the New Orleans meeting were unfazed by the potential of such effects to scupper their studies. "We will not negate as much as reanalyse the data," says Michele Forman, who studies clinical nutrition at the National Cancer Institute's Center for Cancer Research. Antioxidant trials carried out before food supplementation became widespread are still valid, she points out.
Factoring in the range of antioxidants and their levels in different food brands will need "a tremendous amount of effort", adds Forman. It may be an effort that researchers have to make.
Forgotten food
Nutrition trials are also complicated by participants under-reporting what they eat. Amy Subar, also of the National Cancer Institute, announced the results of an international project to assess the scale of the problem.
Around a third of men and women aged 40-69 who were assessed in suburban Maryland significantly under-reported their energy intake, the project found. The study is the first large-scale effort to compare the food consumption described in questionnaire responses with an unbiased measure using 'biomarkers'.
Urinary nitrogen levels reveal protein intake. Measuring the amount of oxygen and hydrogen isotopes left in urine after drinking labelled water relates to the metabolic turnover of these isotopes, and can be used to calculate total energy expenditure.
Researchers already try to correct for under-reporting using corroborating interviews that prompt people to recall food intake. But the new study shows that this method does little to circumvent the problem.
Studies that have tested the relationships between diet and types of cancer might be affected, said statistician and team member Victor Kipnis of the National Cancer Institute. "The real effect could be obscured." But specific biomarkers for key diet components such as fat, fibre, and fruit and vegetables do not yet exist.
Future studies may have to adjust for under-reporting, suggests Forman.
Media Contact
HELEN PEARSON
© Nature News Service
All latest news from the category: Health and Medicine
This subject area encompasses research and studies in the field of human medicine.
Among the wide-ranging list of topics covered here are anesthesiology, anatomy, surgery, human genetics, hygiene and environmental medicine, internal medicine, neurology, pharmacology, physiology, urology and dental medicine.
Back to home
Newest articles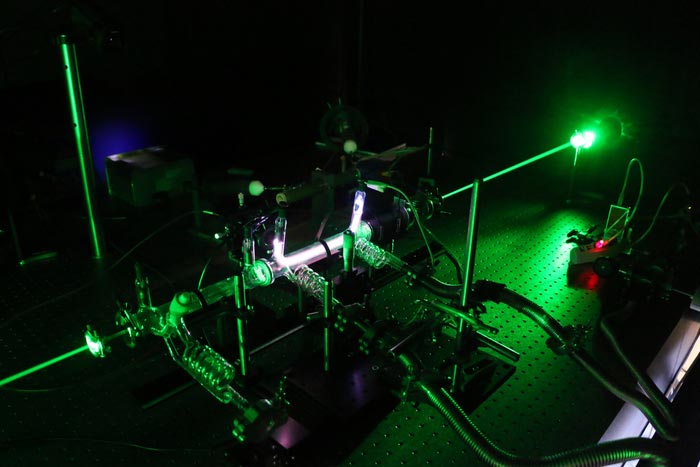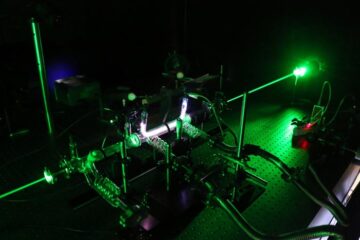 Harvesting resources on Mars with plasmas
A plasma-based method may one day convert carbon dioxide into oxygen and produce fuels, fertilizers on the red planet. An international team of researchers came up with a plasma-based way…
New technology sharpens images of black holes
Ready for its close-up: When scientists unveiled humanity's historic first image of a black hole in 2019 — depicting a dark core encircled by a fiery aura of material falling…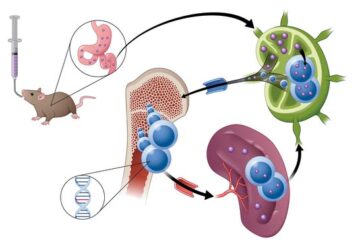 New drug candidate uses novel absorption method to target cancer cells in mice
By using the lymphatic system as a storage reservoir, researchers found they could optimize drug concentrations to simultaneously target two molecular signaling pathways responsible for cancer growth. A team of…