Epilepsy drugs in pregnancy can triple risk of major malformation or developmental delay in children born
Epilepsy drugs given to women during pregnancy can treble the risk of congenital malformation or developmental delay in their children, finds research in the Journal of Medical Genetics.
Stopping treatment for epilepsy during pregnancy is not an option, but there is an urgent need to develop safer drugs, conclude the researchers. Six in every 1000 pregnancies will be to a woman treated with epilepsy drugs.
One hundred and forty nine mothers being treated with antiepileptic drugs in the Grampian region of Scotland were studied – 58 per cent of the total invited to take part. They had all given birth between 1976 and 2000.
In all, they had 293 children whose health and neurological development were assessed. Thirty eight of these children had not been exposed to epilepsy treatment while in the womb, either because the mothers did not take the drugs, or epilepsy had not been diagnosed at the time.
The exposed children were significantly more likely to have a high rate of childhood complications than those whose mothers had not taken anti-epileptic drugs during the pregnancy.
One in five had symptoms of drug withdrawal after birth, including feeding problems, seizures, and low blood glucose levels.
Congenital malformations, particularly hernias, but also hip dislocation, heart disease, cleft palate and abnormal genital development, were three times as common among the children whose mothers had taken anti-epileptic treatment during pregnancy. And almost one in five children had developmental or speech delays – more than five times the rate among children not exposed during the pregnancy.
Almost a third of the children had either abnormalities that required surgery or developmental delays. Around half had some facial characteristics associated with exposure to epilepsy drugs, a rate that was double that of children who had not been exposed to these drugs.
And over 30 per cent had medical problems in early childhood. One in four had behavioural disorders, including autism, compared with 5 per cent of those not exposed to these drugs.
The study made some allowance for a possible family history of developmental delays. But even in the absence of a family history of learning disorders, 28 per cent of children whose mothers had been treated with epilepsy drugs had developmental problems. In the general population up to 7% of 3 to 5 year olds would normally be affected.
Higher doses of carbamazepine conferred a greater risk. And greater risks were associated with taking more than one anticonvulsant drug during pregnancy.
The authors conclude that the rate of complications and neurological problems in children exposed to anticonvulsant drugs while in the womb is high. Women treated with antiepilepsy drugs need to be counselled and given better information before pregnancy so that they are aware of the potential effects of these drugs on the unborn child, they say.
Media Contact
Emma Wilkinson
alphagalileo
All latest news from the category: Health and Medicine
This subject area encompasses research and studies in the field of human medicine.
Among the wide-ranging list of topics covered here are anesthesiology, anatomy, surgery, human genetics, hygiene and environmental medicine, internal medicine, neurology, pharmacology, physiology, urology and dental medicine.
Back to home
Newest articles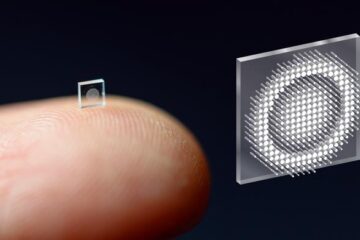 Researchers shrink camera to the size of a salt grain
Micro-sized cameras have great potential to spot problems in the human body and enable sensing for super-small robots, but past approaches captured fuzzy, distorted images with limited fields of view….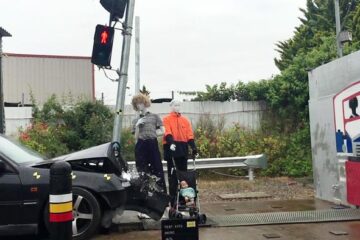 World-first product will be a lifesaving traffic stopper
Game-changing technology to design traffic lights that absorb kinetic energy, stopping them from crumpling when hit by a vehicle, will prevent thousands of fatalities and injuries each year and make…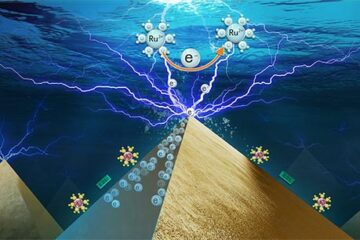 Scientists capture electron transfer image in electrocatalysis process
The involvement between electron transfer (ET) and catalytic reaction at electrocatalyst surface makes electrochemical process challenging to understand and control. How to experimentally determine ET process occurring at nanoscale is…