Lopsided feet signal birds' demise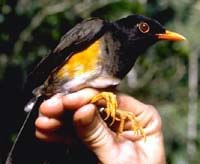 Asymmetric bodies fuel arguments over ecological risk.
Birds with one foot bigger than the other are showing signs of stress, say Belgian ecologists. The study backs the controversial idea that measuring body asymmetries could signal that a species is at risk.
Researchers at the University of Antwerp measured the feet of taita thrushes from three remaining pockets of their native forest in Kenya. Those from the most disturbed area showed eight times more difference between the size of their left and right feet than the least disturbed – a sign of future decline, they say1.
Yet the discrepancies barely warrant a waddle: "Most of the time, differences between left and right are less than 1% of the trait size itself," says Luc Lens, who led the study. Such small differences fuel an ongoing controversy about the use of asymmetry measures to identify stressed animal populations.
In general, the studies that find a correlation are the ones that get published; those that don't, rarely make it into print. This issue has given 'fluctuating asymmetry' a chequered history, with as many sceptics as believers.
Finding the mechanism underlying the disparity will be key to settling the debate. "We're not at the stage that we understand enough about it and why in some cases it works and others it doesn't," says conservation biologist Andrew Balmford at the University of Cambridge, UK.
Unbalanced birds
Lens argues that the foot measure in thrushes reveals an indirect link between asymmetry and survival. It is an indicator of a male's overall quality, he suggests – important to females, who choose the most symmetrical mates. Thus increased asymmetry may imply that a male is less fit. "People wrongly assume that because the differences are so small, the impact or biological relevance is also small," says Lens.
Many who have studied fluctuating asymmetry will not be convinced of its general utility until it can be proven under controlled situations. "When people have examined fluctuating asymmetry and stress in experimental lab conditions, the basic incontrovertible finding is that there is no consistent linkage," argues Andrew Pomiankowski, a geneticist at University College London.
Lens and his colleagues acknowledge that previous work has suffered from confounding measurement errors. But they claim to have developed new statistical methods that accurately separate variation caused by asymmetry from measurement error.
Pomiankowski agrees that for this particular trait in this species, Lens and his group may have found a real difference, but that it can't be assumed to work elsewhere. It will have to be determined on a case by case study, says Pomiankowski – there is no universal trait that will indicate an individual's fitness.
Asymmetry measures might be most useful if they could pick up insidious, hard-to-detect threats, suggests Balmford, such as the spread of disease, rather than stresses resulting from habitat decline. There are about 1,350 thrushes in the region studied by Lens, but the most degraded area has a declining population and the fewest individuals.
References
Lens, L., Van Dongen, S. & Matthysen, E. Fluctuation asymmetry as an early warning system in the critically endangered taita trush. Conservation Biology, 16, 479 – 487, (2002).
Media Contact
VIRGINIA GEWIN
© Nature News Service
All latest news from the category: Ecology, The Environment and Conservation
This complex theme deals primarily with interactions between organisms and the environmental factors that impact them, but to a greater extent between individual inanimate environmental factors.
innovations-report offers informative reports and articles on topics such as climate protection, landscape conservation, ecological systems, wildlife and nature parks and ecosystem efficiency and balance.
Back to home
Newest articles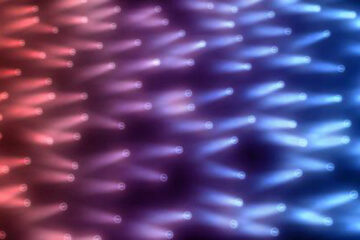 Researchers show an old law still holds for quirky quantum materials
This surprising result is important for understanding unconventional superconductors and other materials where electrons band together to act collectively. Long before researchers discovered the electron and its role in generating…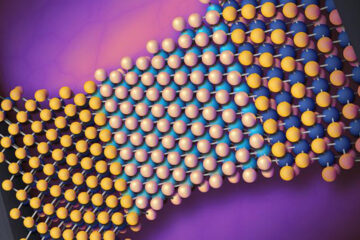 Straining memory leads to new computing possibilities
Researchers develop hybrid phase-change memristors that offer fast, low-power, and high-density computing memory.# By strategically straining materials that are as thin as a single layer of atoms, University of Rochester scientists have…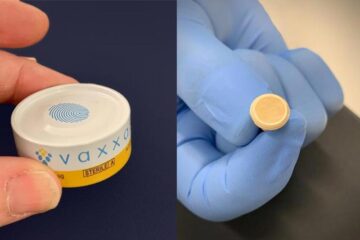 A patch of protection against Zika virus
A simple-to-apply, needle-free vaccine patch is being developed to protect people from the potentially deadly mosquito-borne Zika virus. A prototype using The University of Queensland-developed and Vaxxas-commercialised high-density microarray patch…