Genetic Testing Could Identify HIV Patients At Risk Of Hypersensitivty To HIV Drug
HIV patients at risk of a potentially fatal hypersensitive reaction to the antiretroviral drug abacavir could be identified by genetic testing before drug therapy has started, suggest authors of a fast-track study in this week's issue of THE LANCET.
The use of the HIV antiretroviral drug abacavir, a potent HIV-1 nucleoside-analogue reverse-transcriptase inhibitor, is complicated by a potentially life-threatening hypersensitivity syndrome in about 5% of cases. Genetic factors influencing the immune response to abacavir might result in some individuals being more susceptible to a hypersensitive reaction than other patients.
Simon Mallal and colleagues from the Royal Perth Hospital, Australia, studied 200 HIV patients treated with abacavir. They focused on analysis of the MHC genes that are known to be associated with the immune response.
Abacavir hypersensitivity was identified in 18 patients, and drug tolerance was confirmed in 167 patients after 6 weeks of therapy. Patients with the allele (gene component) HLA-B*5701 were over 100 times more likely to be hypersensitive to abacavir; this allele was present in 14 (78%) of the 18 patients with abacavir hypersensitivity, and in four (2%) of the 167 abacavir-tolerant patients. The genetic region marked by the combination HLA-B*5701, HLA-DR7, and HLA-DQ3 (the 57.1 ancestral haplotype) was present in 13 (72%) hypersensitive patients and none of the tolerant patients. All patients with the full 57.1 ancestral haplotype experienced abacavir hypersensitivity.
Simon Mallal comments: "The findings have important clinical implications. In our population, withholding abacavir in patients with this haplotype would be expected to reduce the prevalence of this potentially life-threatening event from 9% to 2.5 % without inappropriately denying the drug to any patients. Based on these data it is our current practice to withhold abacavir in patients who have the HLA-B*5701,-DR7,-DQ3 haplotype. However, before such practice can be taken up by others it is essential that the association between HLA type and abacavir hypersensitivity in their own populations is assessed."
He adds: "However, there were four patients in the study who developed abacavir hypersensitivity in whom no part of the susceptibility haplotype could be identified. Therefore, HLA typing at these alleles could not be used to completely exclude the risk of a future reaction, and the current clinical approach of high vigilance for these reactions must continue."
In an accompanying Commentary (p 722), Amalio Telenti from University Hospital, Lausanne, Switzerland,concludes: "From recent developments in human genetics, a need for a more comprehensive analysis, including dozens or hundreds of genes, can be predicted. This analysis may become feasible by use of microarrays that allow interrogation of multiple genes simultaneously. Decisions about the best time to start therapy, and the most effective and least toxic drug combinations, may be based on particular genotype profiles. This projection may look far-fetched, with just a few relevant genes identified, but these are the first drops before a downpour."
Media Contact
Richard Lane
alphagalileo
All latest news from the category: Health and Medicine
This subject area encompasses research and studies in the field of human medicine.
Among the wide-ranging list of topics covered here are anesthesiology, anatomy, surgery, human genetics, hygiene and environmental medicine, internal medicine, neurology, pharmacology, physiology, urology and dental medicine.
Back to home
Newest articles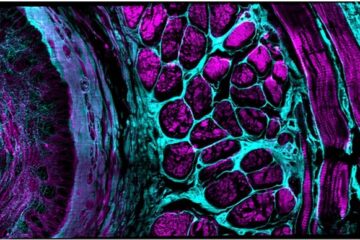 Enhancing the workhorse
Artificial intelligence, hardware innovations boost confocal microscope's performance. Since artificial intelligence pioneer Marvin Minsky patented the principle of confocal microscopy in 1957, it has become the workhorse standard in life…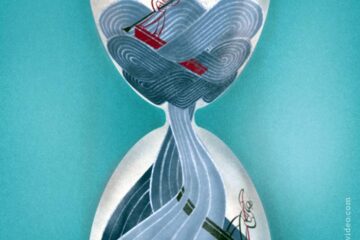 In the quantum realm, not even time flows as you might expect
New study shows the boundary between time moving forward and backward may blur in quantum mechanics. A team of physicists at the Universities of Bristol, Vienna, the Balearic Islands and…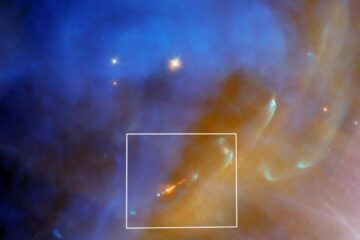 Hubble Spots a Swift Stellar Jet in Running Man Nebula
A jet from a newly formed star flares into the shining depths of reflection nebula NGC 1977 in this Hubble image. The jet (the orange object at the bottom center…