Next-generation biomaterials to help body heal itself
The next generation of biomaterials will help the body heal itself by prompting cells to repair their own tissues, scientists report today.
Writing in a review in the journal Science, Professors Larry Hench and Julia Polak of Imperial College, London, highlight the potential of `third generation` biomaterials that activate specific cells and genes of the individual they are implanted into.
Pioneering work by the two authors recently led to the discovery of a family of bone formation genes that can be regulated by bioactive materials. This discovery is already being used to create a new generation of biomaterials for regeneration and repair of tissue.
The authors also signal a new era in biomaterials, calling for research emphasis to shift from replacement to regeneration of tissues.
Professor Hench, discoverer of Bioglass (R) and author of a 1980 Science review of the field, said:
"The advantage of the new approach is that the body`s own genes control the tissue repair process. The result is equivalent to natural tissues in that the new structure is living and adaptable to the physiological environment. It is the scientific basis for us to design a new generation of gene-activating biomaterials tailored for specific patients and disease states."
In the last two years a group at Imperial College Tissue Engineering Centre headed by Professor Polak has analysed how human cells behave when they are attached to scaffolds of a specific bioactive material.
They demonstrated that key genes of bone cells involved in bone formation are activated when a bioactive material designed and configured for the purpose of bone formation is brought together with it. At the same time other genes, normally activated when fat or other tissues are formed, were down regulated.
"In the future we may only need to implant the carefully calculated chemical ingredients of the biomaterial, rather than a `finished` biomaterial itself, in order to repair tissue," said Professor Hench.
"By designing these very specific molecular scaffolds for repair of tissues and using minimally invasive surgery to implant them, this technique could have a major clinical application."
"Perhaps of even more importance is the possibility that bioactive stimuli can be used to activate genes in a preventative treatment to maintain the health of tissues as they age," he said.
Their review tracks the development of the field from the 1960s to the present day, in a special edition of the journal on the `Bionic Human.`
In the 1960`s and 1970`s, the first generation of biomaterials was developed for use inside the human body. A key feature of these biomaterials is their biological inertness, which minimises the body`s response to the foreign body. The authors estimate that tens of millions of individuals have had their quality of life enhanced for 5 to 25 years through such implants.
In 1984 a major shift began with a second generation of materials that become activated in a controlled way when implanted in the body. `Bioactive` materials such as glasses, ceramics and composites have since been used in a variety of orthopaedic and dental applications. `Resorbable` biomaterials that are slowly broken down and replaced by regenerating tissues appeared at the same time.
However the authors state that survivability rates of skeletal prostheses and artificial heart valves show that a third to half of prostheses fail within 10-25 years, meaning that many patients require revision surgery.
The article is one of 9 reports on the topic `Bodybuilding: The Bionic Human`, covered in Science this week.
For more information please contact:
Professor Larry Hench
Department of Materials and Imperial College Tissue Engineering Centre
Tel: +44 (0)20 7594 6745
Email: l.hench@ic.ac.uk
Professor Julia Polak
Imperial College Tissue Engineering Centre
Tel: +44 (0)20 8237 2670
Email: julia.polak@ic.ac.uk
Tom Miller
Imperial College Press Office
Tel: +44 (0)20 7594 6704
Mob: +44 (0)7803 886248
Email: t.miller@ic.ac.uk
All latest news from the category: Health and Medicine
This subject area encompasses research and studies in the field of human medicine.
Among the wide-ranging list of topics covered here are anesthesiology, anatomy, surgery, human genetics, hygiene and environmental medicine, internal medicine, neurology, pharmacology, physiology, urology and dental medicine.
Back to home
Newest articles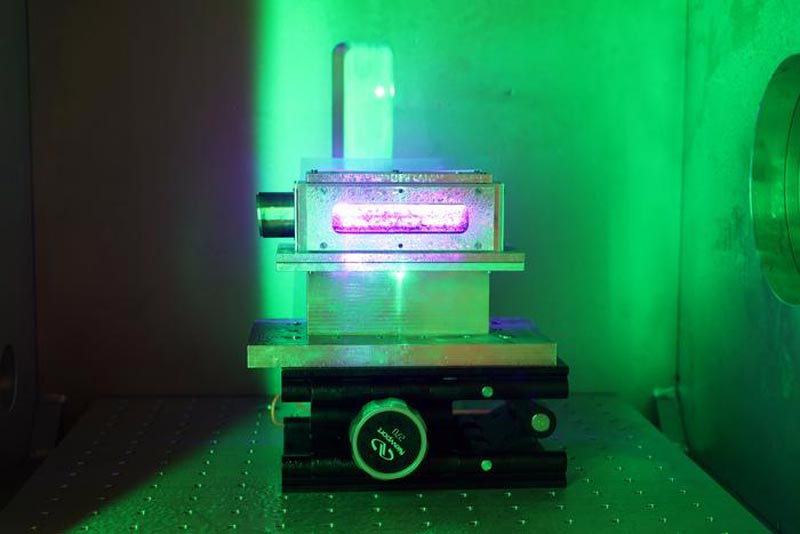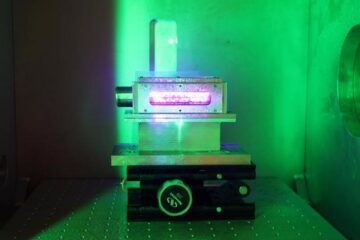 Compact accelerator technology achieves major energy milestone
Particle accelerators hold great potential for semiconductor applications, medical imaging and therapy, and research in materials, energy and medicine. But conventional accelerators require plenty of elbow room — kilometers —…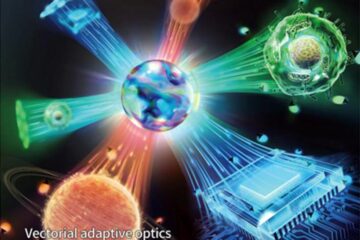 Vectorial adaptive optics: correcting both polarization and phase
Adaptive optics (AO) is a technique used for real-time correction of phase aberrations by employing feedback to adjust the optical system. Polarization aberrations represent another significant type of distortion that…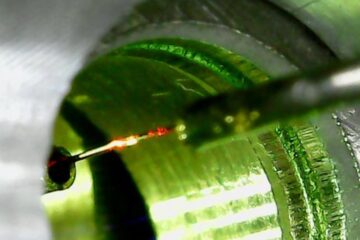 Single ions in nano-sized particles
A new platform for quantum information processing. Processing quantum information relies on interacting qubits – the basic building blocks of quantum information – to perform computational tasks. Scientists are searching…