Surgery gives fresh start to patients with thickened hearts
Hypertrophic cardiomyopathy (HCM), an abnormal thickening of the heart, affects more than 500,000 Americans, making it more common than better-known conditions such as Crohn's disease, Multiple Sclerosis and Anorexia Nervosa. HCM involves a thickening of the heart muscle walls, particularly the wall (septum) that separates the two main pumping chambers. That thickening can affect blood flow into and out of the heart, which may lead to symptoms including shortness of breath, chest pain, dizziness, palpitations, or fainting after exertion. HCM can cause sudden death by sending the heart into a dangerous electrical rhythm pattern and is the most common cause of death during athletic competition.
The primary cause of HCM seems to be genetic. About half of patients have a close relative with the disease. Treatments may include medications such as beta-blockers to slow the heart's contractions, and placement of an internal defibrillator to shock the heart back into normal rhythm. For patients with severe obstructions of blood flow whose symptoms don't respond to medications, a surgical procedure (myectomy), which involves removing a portion of the thickened muscle wall, provides excellent symptom relief.
"The improvement in symptoms for myectomy patients has been well documented," explains Steve Ommen, M.D., the Mayo Clinic cardiologist who led the retrospective study of 1,337 consecutive patients evaluated from 1983 to 2001. "Until now, we didn't know whether feeling better translated into living longer. This new research suggests that for these younger patients, whose average age was 45 at the time of surgery, the operation gave them the same life expectancy as someone who had never had the disease."
The researchers compared records from 289 patients with severe obstructions who had undergone myectomy at Mayo Clinic with records from 228 who had obstructive HCM but did not have surgery and 820 HCM patients with a form of the condition that did not involve blood flow obstruction.
Within 10 years, 39 percent of the obstructive HCM patients who did not have myectomy had died. Less than half as many (17 percent) had died among the patients who had surgery to correct the problem. The mortality rate for myectomy patients was statistically the same as that for the patients with non-obstructive HCM or for persons in the general population, matched for age and sex.
"Patients with severe symptoms related to HCM can now be counseled that surgical myectomy, a time-proven operation with low complication rates, can be expected to markedly improve symptoms and afford normal longevity," Dr. Ommen concludes.
All latest news from the category: Health and Medicine
This subject area encompasses research and studies in the field of human medicine.
Among the wide-ranging list of topics covered here are anesthesiology, anatomy, surgery, human genetics, hygiene and environmental medicine, internal medicine, neurology, pharmacology, physiology, urology and dental medicine.
Back to home
Newest articles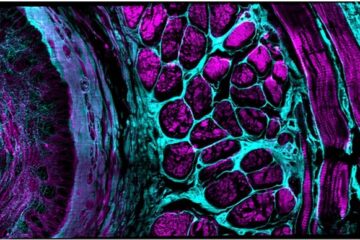 Enhancing the workhorse
Artificial intelligence, hardware innovations boost confocal microscope's performance. Since artificial intelligence pioneer Marvin Minsky patented the principle of confocal microscopy in 1957, it has become the workhorse standard in life…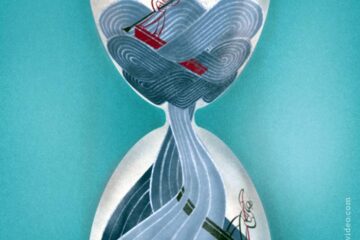 In the quantum realm, not even time flows as you might expect
New study shows the boundary between time moving forward and backward may blur in quantum mechanics. A team of physicists at the Universities of Bristol, Vienna, the Balearic Islands and…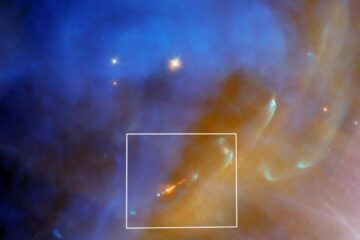 Hubble Spots a Swift Stellar Jet in Running Man Nebula
A jet from a newly formed star flares into the shining depths of reflection nebula NGC 1977 in this Hubble image. The jet (the orange object at the bottom center…