Does Exposure to Ammonia Emissions Lead to Salivary Gland Cancer?
Researchers have investigated the associations between ammonia, air pollution, socioeconomic status, and access to medical care with incidence and mortality rates of salivary cancer in the South Carolina population. The findings from this study revealed that an association was found between emissions of ammonia and mortality rates of salivary gland cancer in Caucasian men.

Nearly 2,900 new cases of salivary gland cancer will be diagnosed in the United States in 2004, an increasing number, and no one knows why. Some studies suggest environmental factors may play a role, but no definitive data have been presented.
Ammonia is an agent that has been implicated in cancers of the stomach but is not known as a risk for salivary gland cancer. The study, "Salivary Gland Cancer Mortality and Industrial Ammonia Emissions: A Geographic Association," examines that concept. The authors Edward D. Gorham, Ph.D, and Frank C. Garland, Ph.D both of the Naval Health Research Center San Diego, CA, and the Department of Family and Preventive Medicine University of California, San Diego, Terry Day, M.D, Medical University of South Carolina, Charleston, SC, Cedric F. Garland, Dr.P.H, Department of Family and Preventive Medicine University of California, San Diego, and Franky Hasibuan, M.P.H., GEO Centers, Inc., San Diego, CA, will present their findings at the 6th International Conference on Head and Neck Cancer being held August 7-11, 2004, at the Marriott Wardman Park in Washington, DC.
Methodology: Mortality data for cancer of the salivary glands was extracted by ICD-9 codes from the CDC WONDER database for each of 46 South Carolina counties. The data were then stratified by five-year age groups, gender, and race for the twenty-year period from 1979-1998. The South Carolina Central Cancer Registry (SCCCR) of South Carolina Department of Health and Environmental Control provided age-, sex- and race-specific counts of new cases of salivary gland cancer during 1996-2000. Cases with ICD-10 codes of C07, parotid salivary gland cancers, and C08, other and unspecified major salivary gland cancers were included. Cancers that had not spread from the primary site (in-situ) were excluded. Data on environmental exposures were obtained from the Environmental Protection Agency AIR Data System, a comprehensive national database of air pollution emissions. Data on hospital medical and dental care resources in each county were obtained from the American Hospital Association, the American Medical Association, and the South Carolina Dental Association.
Multiple linear regression and other analyses were performed using SAS- PROC REG procedure. Each model included age-adjusted mortality rates specific for race (Caucasian, African American) and sex for the 20-year period from 1979-1998 as the dependant variable. A correlation matrix was created that included all independent variables.
Results: There were 174 deaths from cancer of the salivary glands in residents of South Carolina during 1979-1998. The ratio of male to female death rates was 3.1 in Caucasian (statistically significant) compared to 1.1 in African Americans (statistically insignificant). The rates for Caucasian men were statistically significantly higher than expected in Darlington County (p < 0.04). Annual emissions of air pollution, such as ammonia, varied widely by county, however, ammonia emissions were positively associated with salivary cancer mortality rates in Caucasian men (p < 0.05) and persisted after control for sulfur dioxide concentration (suggested as contributing to risk of other cancers). After adjustment for socioeconomic factors and indicators of access to care, there was an association between ammonia emissions at the level of the county and age-adjusted mortality rates of salivary gland cancer in Caucasian men (p < 0.03). Conclusion: The findings point to an association between emissions of ammonia and mortality rates of salivary gland cancer in Caucasian men, but not similarly found in Caucasian women or in African Americans of either sex or as a result of airborne environmental factors. Thus, it is suggested that the association could be due to an occupational exposure more common in Caucasian men, or possibly chance. This research indicates that further study is needed regarding the association of ammonia and salivary gland cancer.
All news from this category: Health and Medicine
This subject area encompasses research and studies in the field of human medicine.
Among the wide-ranging list of topics covered here are anesthesiology, anatomy, surgery, human genetics, hygiene and environmental medicine, internal medicine, neurology, pharmacology, physiology, urology and dental medicine.
Back to the Homepage
Latest posts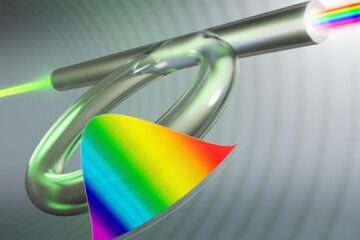 Novel chirped pulses defy 'conventional wisdom'
University of Rochester researchers describe first highly chirped pulses created by a using a spectral filter in a Kerr resonator. The 2018 Nobel Prize in Physics was shared by researchers…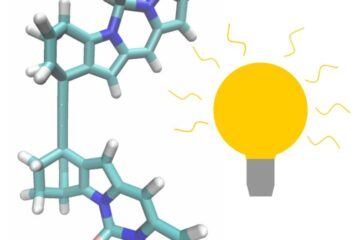 Scientists design superfast molecular motor
Light-driven molecular motors have been around for over twenty years. These motors typically take microseconds to nanoseconds for one revolution. Thomas Jansen, associate professor of physics at the University of…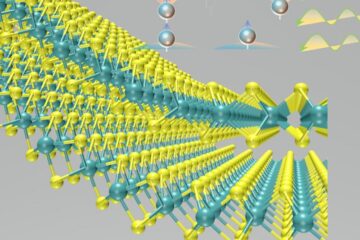 Changing a 2D material's symmetry can unlock its promise
Jian Shi Research Group engineers material into promising optoelectronic. Optoelectronic materials that are capable of converting the energy of light into electricity, and electricity into light, have promising applications as…