As medicine targets personal DNA profiles, York researchers examine ethics and patient experiences
Researchers at the University of York are beginning a major study into the ethical and personal issues raised by a potential revolution in healthcare, which could incorporate individualised medical care – pharmacogenetics – into clinical practice.
The use of genetic testing as a routine part of medical treatment opens exciting horizons, but brings with it the responsibility to understand the concerns individuals may have about DNA sampling, and about wider issues such as the possible impact of genetic information. Much of the science of pharmacogenetics is known, but there are many potential hurdles to overcome before the technology is introduced into routine medical use.
Over the next three years Professor Andrew Webster, Dr Graham Lewis and a team in the Science and Technology Studies Unit (SATSU) at York will work with colleagues across the UK monitoring patients' reactions to warfarin, commonly used to prevent blood clots. The team from York will interview some of the 2,400 patients who will be selected for the study. Of the 2,400 patients, 2000 will be hospital-based and 400 will be recruited through GP surgeries as warfarin can be prescribed by GPs.
Patients' responses will be mapped against their personal DNA profiles and the SATSU team will interview them to see how they feel about DNA samples being taken, and how publicly acceptable this would be, and the hurdles to introducing the technique.
Warfarin is a very useful drug currently taken by 600,000 patients in the UK, but a small proportion of those who take it suffer serious side effects, even sometimes death. If a patient's genetic makeup is known beforehand, doctors can prescribe far more accurately so that there are fewer serious side effects.
But the serious ethical issues to be considered, such as reading individual genetic codes from DNA samples, affect both patients and the clinical staff who will have to introduce the new and complex technologies. Clinical staff experiences of these processes are also examined through interviews. Dr Lewis commented; "it is important to study how attitudes and perceptions change with the introduction of new medical technologies like pharmacogenetics, and that means studying the experiences of doctors and nursing staff as well as patients."
Dr Lewis added: "It's been known for a long time that an individual's genetic make-up affects the way they respond to medicines, both in terms of the likelihood of adverse side effects, and whether they respond to treatment. Pharmacogenetics, or so-called personalised medicine, offers the exciting possibility of individualised treatment.
"This could revolutionise medical care, giving doctors the ability to prescribe the best drug for their patient without trial and error. "But there are major considerations – confidentiality, the impact of the genetic information on the patient, and the implications for their families. "We need to understand how people will view this new development.
"There are also cost implications – is it worthwhile introducing pharmacogenetics? There is no real evidence yet from large-scale trials. We need to recognise that many other factors such as diet, lifestyle and age affect a patient's response to warfarin treatment."
The genetic profiling of patients taking part in the study will not influence their own treatment but will hopefully help future warfarin users.
The teams involved in the study will share £840,000 in research funding from the Department of Health.
Alle Nachrichten aus der Kategorie: Health and Medicine
This subject area encompasses research and studies in the field of human medicine.
Among the wide-ranging list of topics covered here are anesthesiology, anatomy, surgery, human genetics, hygiene and environmental medicine, internal medicine, neurology, pharmacology, physiology, urology and dental medicine.
Zurück zur Startseite
Neueste Beiträge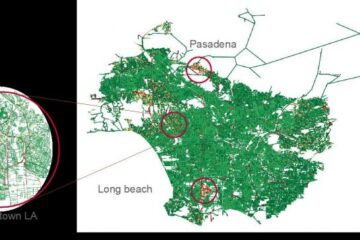 New machine learning tool tracks urban traffic congestion
UBER driver data helps track and potentially alleviate urban traffic congestion. A new machine learning algorithm is poised to help urban transportation analysts relieve bottlenecks and chokepoints that routinely snarl…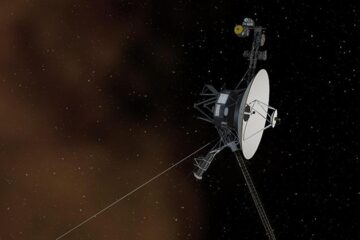 Voyager spacecraft detect new type of solar electron burst
Physicists report accelerated electrons linked with cosmic rays. More than 40 years since they launched, the Voyager spacecraft are still making discoveries. In a new study, a team of physicists…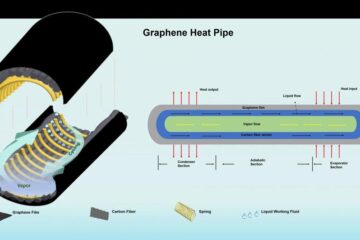 Cooling electronics efficiently with graphene-enhanced heat pipes
Researchers at Chalmers University of Technology, Sweden, have found that graphene-based heat pipes can help solve the problems of cooling electronics and power systems used in avionics, data centres, and…