Diabetic Foot Ulcers Lower Quality of Life
Patients with diabetic foot ulcers experience a high level of depression and a lower quality of life according to a study presented at the American Orthopaedic Foot and Ankle Society's (AOFAS) annual summer meeting here today.
Diabetic foot ulcers (DFU) are sores on the feet that often occur in people with diabetes. The abnormally high levels of blood sugar in these people damage blood vessels, causing them to thicken and leak. Over time, this makes the vessels less able to supply the body, especially the skin, with the blood it needs to remain healthy. The resulting poor circulation leads to ulcers, especially those located in the feet. These ulcers are slow to heal and often become deep and infected.
Diabetic Foot Ulcers look like red sores and can be seen during visual examination of the feet. To reduce the cause of infection, feet must be kept very clean. Unfortunately, this is hard to do and ulcers can become so deep and infected that the foot needs to be surgically amputated. Diabetic ulcers are the most common foot injuries leading to lower extremity amputation (LEA).
The study, conducted by Dr. Michael Pinzur, a Professor of Orthopaedic Surgery at Loyola University Medical Center in Chicago, studied 60 adult diabetic individuals with diabetes. 20 patients had some associated nerve damage and acted as the control group. Another 20 were undergoing treatment for a diabetic foot ulcer, and 20 were being treated for a diabetes-related lower extremity amputation.
To test the effect of ulcers on the patients' quality of life, Dr. Pinzur used an objective validated social sciences test called SF-36. The test measures learning potential, capabilities for following directions, level of depression, and overall enjoyment of life.
The surgeon found the results startling. Dr. Pinzur found that patients with DFU experience depression and other negative impacts on their quality of life as frequently as people who have had lower extremity amputations. This is probably attributable to the fact that DFU precede 85% of diabetes-related amputations.
The impact of a foot ulcer on diabetic patients every day life is much greater than doctors originally anticipated. For Dr. Pinzur, "the important thing is that heath care providers a aware of this new information and work to come up with methods of treatment that will not impact [patient} lives as much as it does now. Health care providers need to appreciate how severely a diabetic foot ulcer impacts patient lives'."
Dr. Pinzur recommends that health care providers recognize the severity of the depression felt by patients with DFU. Patients' functionality, capabilities, and quality of life become very impaired.
The AOFAS is the leading professional organization for orthopaedic surgeons specializing in disorders of the foot and ankle. Orthopaedic surgeons are medical doctors with extensive training in the diagnosis and treatment of the musculoskeletal system that includes bones, joints, ligaments, tendons, muscles, and nerves.
Alle Nachrichten aus der Kategorie: Health and Medicine
This subject area encompasses research and studies in the field of human medicine.
Among the wide-ranging list of topics covered here are anesthesiology, anatomy, surgery, human genetics, hygiene and environmental medicine, internal medicine, neurology, pharmacology, physiology, urology and dental medicine.
Zurück zur Startseite
Neueste Beiträge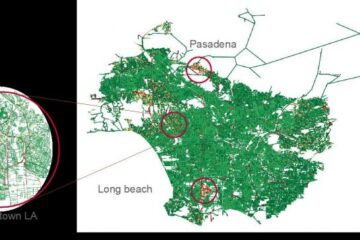 New machine learning tool tracks urban traffic congestion
UBER driver data helps track and potentially alleviate urban traffic congestion. A new machine learning algorithm is poised to help urban transportation analysts relieve bottlenecks and chokepoints that routinely snarl…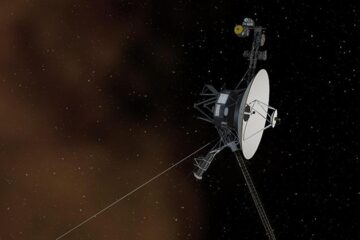 Voyager spacecraft detect new type of solar electron burst
Physicists report accelerated electrons linked with cosmic rays. More than 40 years since they launched, the Voyager spacecraft are still making discoveries. In a new study, a team of physicists…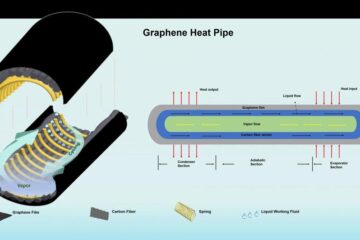 Cooling electronics efficiently with graphene-enhanced heat pipes
Researchers at Chalmers University of Technology, Sweden, have found that graphene-based heat pipes can help solve the problems of cooling electronics and power systems used in avionics, data centres, and…