Schering-Plough scientists identify protein essential for cholesterol absorption from intestine
Findings in science advance understanding of intestinal cholesterol pathway and action of Zetia, a cholesterol absorption inhibitor complementary to statin therapy
In a major advance in understanding the intestinal pathway for cholesterol absorption and the mechanism of action for ZETIATM (ezetimibe), scientists at Schering-Plough Research Institute (SPRI) have identified and characterized a long sought protein critical to intestinal cholesterol absorption. In an article published in the Feb. 20 issue of the journal Science, Schering-Plough scientists report on the identification of the protein, named NPC1L1, as playing an essential role in the ezetimibe-sensitive cholesterol absorption pathway.
Cholesterol levels in the blood are largely controlled through two sources in the body: the liver, which synthesizes (produces) cholesterol, and the intestine, where cholesterol is absorbed into the blood stream. "By demonstrating the function of the NPC1L1 protein, scientists at SPRI have made a significant advance toward deciphering the cholesterol absorption pathway in the intestine, which has eluded scientists for some time," said Cecil B. Pickett, Ph.D., president, SPRI. "This discovery reflects the successful integration of new technologies, including genomics and bioinformatics, into discovery research and scientific excellence by a team of SPRI scientists representing a variety of disciplines."
"While research in the past few decades has contributed much to our understanding about the production of cholesterol in the liver, this finding represents an important new discovery which helps explain how the body regulates cholesterol absorption in the second critical pathway-the intestine," said Christie Ballantyne, M.D. FACC, FACP, director of the Center for Cardiovascular Disease Prevention and professor of medicine at Baylor College of Medicine/The Methodist DeBakey Heart Center in Houston.
Bioinformatics and genomics tools supported finding
Led by Michael Graziano, Ph.D., senior director, Cardiovascular/Metabolic Discovery Research, and senior author on the research paper, Schering-Plough scientists identified NPC1L1 after years of studying specific intestinal cells, called enterocytes, which are known to absorb cholesterol. These cells comprise a small percentage of the total number of cells in the intestine, and have not previously been studied in great detail.
Scientists began by compiling two "libraries" of more than 16,000 segments of nucleotide sequences (ESTs, or expressed sequence tags) of the genes that are present in enterocytes. The bioinformatics team, led by Nicholas Murgolo, Ph.D., senior principal scientist, Discovery Technologies and Bioinformatics, SPRI, used proprietary capabilities to explore publicly available genomics databases. The team focused their search on genes encoding proteins whose predicted structures suggested cell surface expression and potential interaction with cholesterol, two key characteristics that a protein involved in cholesterol absorption would likely possess. The scientists characterized and determined the function of a previously identified gene known as Niemann-Pick C1-Like 1 (NPC1L1) gene, whose name derives from its similarity to another gene that is mutated in individuals with the rare disorder Niemann-Pick disease. NPC1L1 has no role in Niemann-Pick disease.
Linking NPC1L1 to cholesterol absorption
Schering-Plough molecular biologists led by Scott Altmann, Ph.D., associate principal scientist, Cardiovascular/Metabolic Discovery Research, cloned the NPC1L1 gene and characterized its expression. Employing immunohistochemistry they showed that the NPC1L1 protein is specifically located on the brush border membranes of jejunal enterocytes, the side of the cell that comes in direct contact with the contents of the small intestine. The jejunum is the specific region of the small intestine where the majority of cholesterol absorption occurs.
To confirm the role of the newly identified protein in cholesterol absorption, scientists led by coauthor Harry "Chip" Davis, Ph.D., distinguished research fellow, Cardiovascular/Metabolic Discovery Research, studied "gene knockout" mice that had been genetically engineered to lack the NPC1L1 protein. Davis and his colleagues found that the knockout mice absorbed 70 percent less cholesterol from their diets than did normal mice, demonstrating that NPC1L1 is a critical component in the cholesterol absorption pathway. Administration of ZETIA had no effect in the knockout mice, suggesting that the compound works by blocking NPC1L1. In addition, when ZETIA was administered to mice that were not NPC1L1 deficient, the percentage reduction in cholesterol absorption was similar to the NPC1L1 deficient mice. While further research is needed, these findings suggest that ZETIA interacts with NPC1L1 to reduce cholesterol absorption. Scientists are beginning to identify other proteins in the pathway that orchestrate cholesterol absorption from the intestine.
"With further research, we will continue to better understand the potential benefits of targeting both sources of cholesterol through dual inhibition which decreases cholesterol production in the liver as well as blocks cholesterol absorption in the intestinal pathway," said Dr. Ballantyne.
Important information about ZETIA
Discovered by Schering-Plough scientists and marketed by Merck/Schering-Plough Pharmaceuticals, ZETIA is the first in a class of cholesterol-lowering agents that inhibits the intestinal absorption of cholesterol through a unique mechanism of action. ZETIA is complementary to the class of cholesterol-lowering agents known as statins, which work in the liver to reduce the production of cholesterol. ZETIA, along with diet, is indicated for use either by itself or together with statins in patients with high cholesterol to reduce LDL "bad" cholesterol and total cholesterol when the response to diet and exercise has been inadequate.
ZETIA has been proven to significantly improve LDL cholesterol levels. The effects of ZETIA, either alone or in addition to a statin, on the risk of cardiovascular morbidity and mortality have not been established. ZETIA is a prescription medicine and should not be taken by people who are allergic to any of its ingredients. When ZETIA is used with a statin, liver function tests should be performed at the start of therapy and after that in accordance with the label for that statin. Liver function tests are not required when ZETIA is used alone. Due to the unknown effects of increased exposure to ZETIA in patients with moderate or severe hepatic insufficiency, ZETIA is not recommended in these patients. In clinical trials, there was no increased incidence of myopathy or rhabdomyolysis associated with ZETIA; however myopathy and rhabdomyolysis are known adverse reactions to statins and other lipid-lowering drugs. There are no adequate and well-controlled studies of ZETIA in pregnant women.
ZETIA should not be used in pregnant or nursing women unless the benefit outweighs the potential risks. The safety and effectiveness of ZETIA with fibrates have not been established; therefore, co-administration with fibrates is not recommended.
Alle Nachrichten aus der Kategorie: Health and Medicine
This subject area encompasses research and studies in the field of human medicine.
Among the wide-ranging list of topics covered here are anesthesiology, anatomy, surgery, human genetics, hygiene and environmental medicine, internal medicine, neurology, pharmacology, physiology, urology and dental medicine.
Zurück zur Startseite
Neueste Beiträge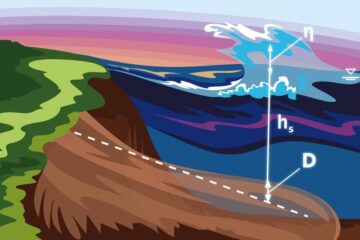 Scientists improve model of landslide-induced tsunami
MIPT researchers Leopold Lobkovsky and Raissa Mazova, and their young colleagues from Nizhny Novgorod State Technical University have created a model of landslide-induced tsunamis that accounts for the initial location…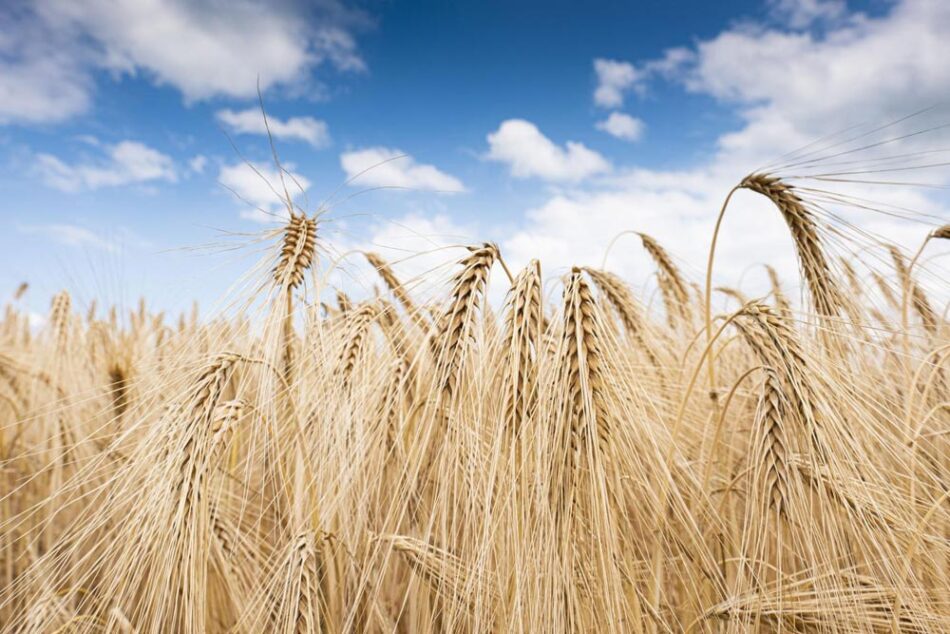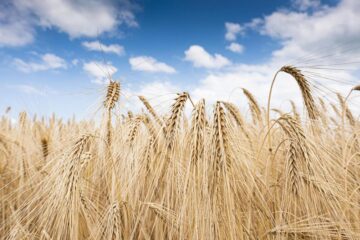 Global food production threatens the climate
Use of nitrogen fertilizers in agriculture causes an increase in nitrous oxide concentration in the atmosphere – Comprehensive study with KIT participation in Nature. Concentration of dinitrogen oxide – also…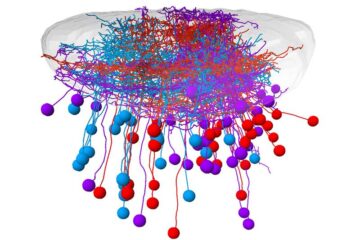 The right cells in the right spot
Neurons in a visual brain area of zebrafish are arranged as a map for catching prey. Spotting, pursuing and catching prey – for many animals this is an essential task…