Food tastes stronger when you're hungry
People on diets should be forgiven for moaning that chocolate tastes better when you're hungry. Just missing breakfast makes you more sensitive to sweet and salty tastes, according to research published this week in BMC Neuroscience.
Hunger could increase your ability to taste, by increasing the sensitivity of the taste receptors on your tongue, or by changing the way you perceive the same taste stimuli, the author suggests.
Professor Zverev from the University of Malawi persuaded 16 male undergraduates to forgo breakfast, having eaten a set dinner at 6.30 the previous evening. He then asked the students to sip sugar, salt or quinine solutions of different concentrations, and let him know when they thought they were tasting sweet, salty or bitter drinks. One hour after lunch, the volunteers repeated the taste tests.
When they were hungry, the students were more sensitive to the presence of sugar and salt in the drinks. Having an empty stomach did not change the volunteers' ability to recognise bitterness.
Professor Zverev suspects that this difference is due to the different roles that the tastes play: "While sweet and salty tastes are indicators of edible substances and trigger consumption, a bitter taste indicates a substance which is not suitable for consumption and should be rejected."
The importance of recognising bitter solutions, in case they are toxic, could also explain why relatively dilute solutions of quinine were recognised as being bitter. Salt or sugar solutions had to be more concentrated before the students could taste them as being salty or sweet.
The students were asked not to swallow the drinks, in case this eased their hunger. Instead they spat them out after tasting, and rinsed their mouth with water in between each test.
None of the volunteers were smokers or drinkers; they all had good oral hygiene and were of normal weight. These factors have already been shown to alter the ability to taste
Media Contact
Gemma Bradley
BioMed Central
All news from this category: Social Sciences
This area deals with the latest developments in the field of empirical and theoretical research as it relates to the structure and function of institutes and systems, their social interdependence and how such systems interact with individual behavior processes.
innovations-report offers informative reports and articles related to the social sciences field including demographic developments, family and career issues, geriatric research, conflict research, generational studies and criminology research.
Back to the Homepage
Latest posts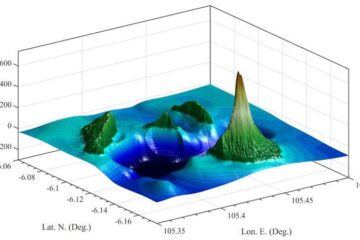 Newly published data provides clearer picture of volcano collapse
URI Professor Stéphan Grilli is keeping a close eye on volcanoes closer to the US. An article recently published in the prestigious journal Nature Communications, written by University of Rhode…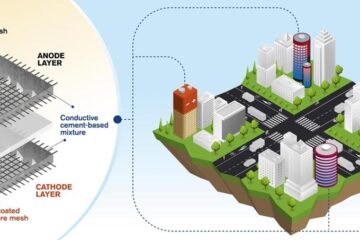 World first concept for rechargeable cement-based batteries
Imagine an entire twenty storey concrete building which can store energy like a giant battery. Thanks to unique research from Chalmers University of Technology, Sweden, such a vision could someday…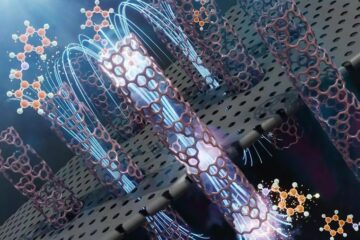 In milliseconds from polluted to clear water
New discoveries in the field of nanoscience … Researchers at the Max Planck Institute of Colloids and Interfaces developed a membrane that is composed of a bundle of nanometer-sized tubes….