Protein helps immune system mount 'instant strike' against deadly flu viruses
Discovery suggests that a 'live virus' vaccine may offer best defense against avian flu
Researchers at the University of Rochester have identified a protein in the immune system that appears to play a crucial role in protecting against deadly forms of influenza, and may be particularly important in protecting against emerging flu viruses like the avian flu. The researchers believe that a vaccine made with a live but weakened strain of flu virus – such as the inhaled flu vaccine introduced last year – may activate this part of the immune system and offer the best defense against avian flu.
In a paper being published in the February 20 issue of Immunity, the researchers report that a protein called VLA-1 enables the immune system to develop "peripheral immunity" by anchoring millions of virus-killing cells to tissues along the airways and lungs, where flu enters the body. The protein holds the cells in place and helps them survive there for long periods – sometimes years – where they stand ready to mount an immediate attack on the flu virus.
In a series of experiments, mice whose T cells were able to make the protein were able to develop peripheral immunity, and 90 percent of them survived after being infected with a potentially deadly strain of flu. Mice with T-cells engineered to lack the protein failed to develop peripheral immunity, and only 60 percent of them survived after being infected with the same flu virus.
The findings demonstrate that when confronted by a potentially deadly flu strain, an effective first strike by T cells in the lungs can mean the difference between life and death. To immunologist David Topham, Ph.D., assistant professor of Microbiology and Immunology at the University of Rochester and lead author of the study, the findings reveal something else: a shortcoming in the world's most widely administered flu vaccines. Those vaccines, made with fragments of "killed" viruses, help the immune system make antibodies against the flu virus but do not induce peripheral immunity.
The trouble with antibodies, says Topham, arises when a flu virus changes, either by mutating or by swapping genes with another virus – a scenario that experts fear would lead to a pandemic of avian flu. When a virus changes, antibodies often have difficulty recognizing the new virus and mobilizing the immune system to attack. And even if they do, it takes two to three days for antibodies to stimulate the production of T cells, and for those cells to begin attacking the virus. Unlike antibodies, T cells are much more effective at recognizing viruses that have changed, and they can attack instantly.
"In a lethal form of flu, like avian flu has the potential to be, you may not have three days. A lethal infection can gain such a foothold in that time that it can become very difficult or impossible for the immune system to overcome it," said Topham.
Topham believes that to protect people against an outbreak of avian flu, vaccine developers should switch to a vaccine made with a live but weakened flu virus. Such vaccines are thought to more closely mimic a natural encounter with the flu virus and are more likely to induce peripheral immunity, which might deliver an instant strike against the virus as the infection begins.
"When confronted by a deadly flu virus, the ability to attack it instantly, as soon as the virus hits the lungs, might mean the difference between life and death," said Topham. "Our goal should be to design a vaccine that helps the immune system produce peripheral immunity. A vaccine made from live virus offers the best chance of accomplishing this."
The research was funded by the National Institutes of Health, and conducted at the David H. Smith Center for Vaccine Biology, part of the Aab Institute of Biomedical Sciences at the University of Rochester Medical Center.
Media Contact
Chris DiFrancesco
EurekAlert!
All news from this category: Health and Medicine
This subject area encompasses research and studies in the field of human medicine.
Among the wide-ranging list of topics covered here are anesthesiology, anatomy, surgery, human genetics, hygiene and environmental medicine, internal medicine, neurology, pharmacology, physiology, urology and dental medicine.
Back to the Homepage
Latest posts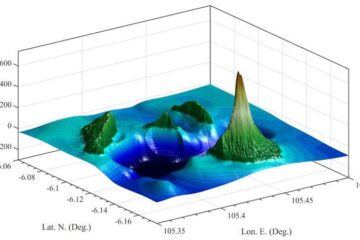 Newly published data provides clearer picture of volcano collapse
URI Professor Stéphan Grilli is keeping a close eye on volcanoes closer to the US. An article recently published in the prestigious journal Nature Communications, written by University of Rhode…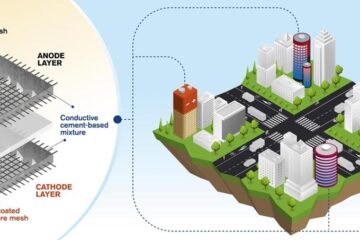 World first concept for rechargeable cement-based batteries
Imagine an entire twenty storey concrete building which can store energy like a giant battery. Thanks to unique research from Chalmers University of Technology, Sweden, such a vision could someday…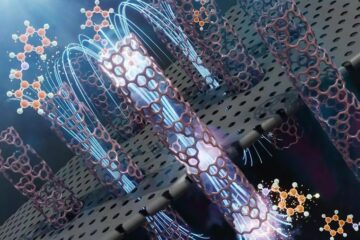 In milliseconds from polluted to clear water
New discoveries in the field of nanoscience … Researchers at the Max Planck Institute of Colloids and Interfaces developed a membrane that is composed of a bundle of nanometer-sized tubes….