Destructive wizardry of Ozz-E3 ligase appears key to building skeletal muscles in embryos and adults
Finding mice suggests that abnormalities of this beta-catenin protein underlie certain muscle diseases in human
The organization and stability of growing muscles in both embryonic and adult mice depends on the ability of a protein called Ozz to direct the timely destruction of membrane-bound â-catenin, according to scientists at St. Jude Children's Research Hospital. â-catenin is one of the key proteins that orchestrates this process. Ozz directs destruction of â-catenin by assembling an active ubiquitin ligase complex, Ozz-E3, which breaks down this pool of the protein in muscle cells.
Ozz-E3's role is to attach a chain of ubiquitin molecules to â-catenin. This process, called ubiquitination, targets protein substrates for destruction and is essential to many cellular functions during development and adult life.
The researchers also discovered that the Ozz gene overlaps another gene, which codes for an enzyme called protective protein/cathepsin A or PPCA. This enzyme is a key player in a process that breaks down certain molecules in the cellular structure called the lysosome. The Ozz gene also shares with the PPCA gene a genetic "on switch," called a promoter, which controls the expression of either gene, depending on which direction the promoter acts, says Alessandra d'Azzo, Ph.D., a member of Genetics and Tumor Cell Biology at St. Jude. d'Azzo is senior author of a report on these findings that appears in the February issue of Developmental Cell.
"Our finding of the close link between PPCA and Ozz genes might explain why some children with severe neurodegenerative disease caused by mutation of PPCA also suffer from muscle disorders. We are now studying that possibility," d'Azzo said. The St. Jude team made their discoveries using muscle tissue from both normal and genetically modified mice.
The researchers showed that the delicate balance between accumulation and removal of â-catenin at a specific cellular site, the sarcolemma — the membrane covering each muscle fiber — is achieved by the activity of the Ozz-E3 ligase. "Modulating â-catenin levels at the sarcolemma is critical for the organization of sarcomeres, the basic building units of muscle fibers, and, in turn, for the remodeling and the regeneration of skeletal and cardiac muscle," d'Azzo said.
Sarcomeres are composed in large part of two different proteins, actin and myosin. The interaction of actin and myosin pulls the ends of the sarcomere toward each other in a miniature contraction. Thousands of sarcomeres lined up in a row make a myofibril; and large bundles of myofibrils make up a muscle fiber. Muscle fibers work together to form a single muscle, whose ability to contract is based on the accumulated contractions of the many thousands of sarcomeres making up each myofibril.
"For a muscle fiber to grow, there must be a constant rearrangement of myofibrils," d'Azzo said, "and that requires the dynamic removal and replacement of membrane-bound proteins, like â-catenin, that connect the myofibrils to the sarcolemma."
The St. Jude findings indicate that the loss of Ozz function disrupts the correct assembly of sarcomeres, which in turn disrupts muscle formation. Thus, the discovery of the Ozz function during muscle remodeling and growth might help uncover the genetic cause of certain muscle diseases that occur for unknown reason and that affect children in their growing years.
This work was supported in part by NIH, a Cancer Center support grant, Phillip and Elizabeth Gross and ALSAC. d'Azzo holds an endowed chair in Genetics and Gene Therapy from the Jewelers Charity Fund; and A. John Harris was supported by grants from the New Zealand Lottery Board and Foundation for Research Science and Technology.
Other authors of the paper include Tommaso Nastasi, Antonella Bongiovanni, Yvan Campos, Linda Mann, James N. Toy, Jake Bostrom, Robbert Rottier and Christopher Hahn (St. Jude); and Joan Weliky Conaway (Stowers Institute for Medical Research, Kansas City, MO).
St. Jude Children's Research Hospital
St. Jude Children's Research Hospital is internationally recognized for its pioneering work in finding cures and saving children with cancer and other catastrophic diseases. Founded by late entertainer Danny Thomas and based in Memphis, TN, St. Jude freely shares its discoveries with scientific and medical communities around the world. No family ever pays for treatments not covered by insurance, and families without insurance are never asked to pay. St. Jude is financially supported by ALSAC, its fund-raising organization. For more information, please visit www.stjude.org.
Media Contact
Bonnie Cameron
EurekAlert!
Alle Nachrichten aus der Kategorie: Health and Medicine
This subject area encompasses research and studies in the field of human medicine.
Among the wide-ranging list of topics covered here are anesthesiology, anatomy, surgery, human genetics, hygiene and environmental medicine, internal medicine, neurology, pharmacology, physiology, urology and dental medicine.
Zurück zur Startseite
Neueste Beiträge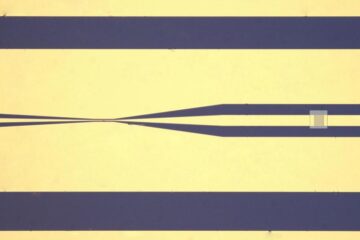 Researchers break magnetic memory speed record
Advance could lead to new generation of ultrafast computer chips that retain data even when there is no power. Spintronic devices are attractive alternatives to conventional computer chips, providing digital…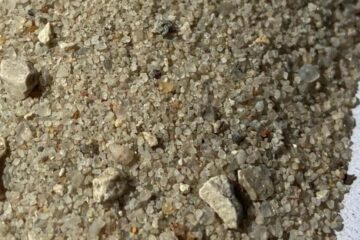 Tracing the source of illicit sand–can it be done?
Research presented at the 2020 GSA Annual Meeting. If you've visited the beach recently, you might think sand is ubiquitous. But in construction uses, the perfect sand and gravel is…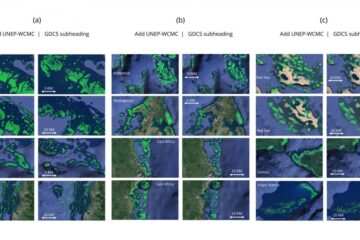 Location and extent of coral reefs mapped worldwide using advanced AI
Nearly 75% of the world's coral reefs are under threat from global stressors such as climate change and local stressors such as overfishing and coastal development. Those working to understand…