Distress-Prone People More Likely to Develop Alzheimer's Disease
People who tend to experience psychological distress are more likely to develop Alzheimer's disease than people who are less prone to experience distress, according to a study published in the December 9 issue of Neurology, the scientific journal of the American Academy of Neurology.
In the study, those who most often experience negative emotions like depression and anxiety were twice as likely to develop Alzheimer's disease as those who were least prone to experience negative emotions.
The study was part of a larger study of older Catholic nuns, priests and brothers. In the study, 797 people with an average age of 75 were evaluated when they started the study and then on a yearly basis. Participants were evaluated on their level of proneness to stress with a rating scale that has been proven reliable. Participants rate their level of agreement (strongly disagree, disagree, etc.) with statements such as "I am not a worrier," "I often feel tense and jittery," and "I often get angry at the way people treat me."
"People differ in their tendency to experience psychological distress, and this is a stable personality trait throughout adulthood," said study author Robert S. Wilson, PhD, of Rush University Medical Center in Chicago, Ill. "Since chronic stress has been associated with changes in the hippocampal area of the brain and problems with learning and memory, we wanted to test the theory that psychological distress may affect the risk of developing Alzheimer's disease."
Wilson said the findings are important because evidence has shown that many of the adverse effects of stress on the brain can be blocked by drugs, including antidepressants. "But much more research is needed before we can determine whether the use of antidepressants could help reduce the risk of Alzheimer's disease," he said.
During an average of 4.9 years of follow-up, 140 people in the study developed Alzheimer's disease. Those high in proneness to stress – in the 90th percentile – were twice as likely to develop Alzheimer's disease as those in the 10th percentile.
Proneness to stress was related to decline in episodic memory. Episodic memory is measured by asking participants to recall a list of words or a story. Problems with episodic memory are typical in people with Alzheimer's disease. Episodic memory ability declined 10 times faster in those high in distress proneness than in those low in distress proneness.
The researchers also evaluated the participants on their level of symptoms of depression. Because symptoms of depression are manifestations of psychological distress, the researchers analyzed the data while controlling for symptoms of depression, but the results were not changed.
The researchers also measured the participants' level of cognitive activity by asking them how often they did cognitively stimulating activities, such as reading a book. To see whether cognitive activity could account for the relationship between distress proneness and Alzheimer's, the researchers analyzed the data while controlling for cognitive activity, but the results were not changed.
To investigate whether proneness to distress was an early sign of Alzheimer's disease rather than a risk factor for the disease, the researchers studied the brains of 141 study participants who died during the course of the study. Of those, 57 met the criteria for probable Alzheimer's disease. The researchers found that proneness to distress was not related to measures of Alzheimer's disease pathology, such as plaques and tangles in the brain.
"This result suggests that stress proneness is a co-factor leading to dementia in Alzheimer's disease, but these results need to be confirmed," said John C.S. Breitner, MD, MPH, of the VA Puget Sound Health Care System and the University of Washington in Seattle, who wrote an editorial accompanying the study.
Wilson said that "we are indebted to the extraordinary efforts of the participants of the Religious Orders Study who have not only undergone hours of examinations over the years but have also donated their brains and in so doing have given science a unique opportunity to advance our understanding of Alzheimer's disease."
The study was supported by grants from the National Institute on Aging.
The American Academy of Neurology, an association of more than 18,000 neurologists and neuroscience professionals, is dedicated to improving patient care through education and research. A neurologist is a doctor with specialized training in diagnosing, treating and managing disorders of the brain and nervous system such as stroke, Alzheimer's disease, epilepsy, Parkinson's disease, autism and multiple sclerosis. For more information about the American Academy of Neurology, visit its web site at www.aan.com.
All news from this category: Health and Medicine
This subject area encompasses research and studies in the field of human medicine.
Among the wide-ranging list of topics covered here are anesthesiology, anatomy, surgery, human genetics, hygiene and environmental medicine, internal medicine, neurology, pharmacology, physiology, urology and dental medicine.
Back to the Homepage
Latest posts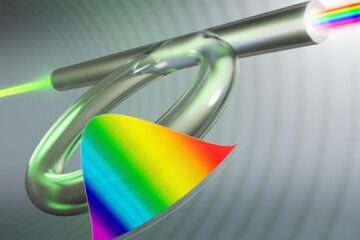 Novel chirped pulses defy 'conventional wisdom'
University of Rochester researchers describe first highly chirped pulses created by a using a spectral filter in a Kerr resonator. The 2018 Nobel Prize in Physics was shared by researchers…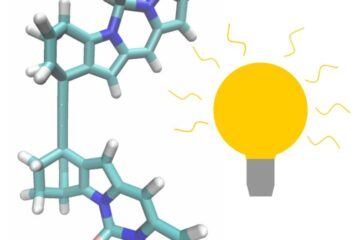 Scientists design superfast molecular motor
Light-driven molecular motors have been around for over twenty years. These motors typically take microseconds to nanoseconds for one revolution. Thomas Jansen, associate professor of physics at the University of…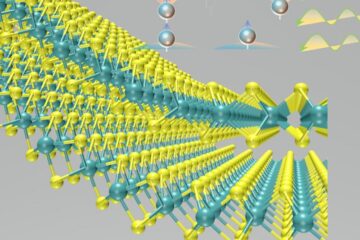 Changing a 2D material's symmetry can unlock its promise
Jian Shi Research Group engineers material into promising optoelectronic. Optoelectronic materials that are capable of converting the energy of light into electricity, and electricity into light, have promising applications as…