Breast cancer amongst young women
Breast cancer is the most common and the second-most fatal malignant tumour amongst women who live in industrialised countries. Moreover, when present in young women, it would appear that a genetic predisposition is involved. This predisposition can be due to a number of causes and, amongst the most common, lie the alterations in the gene suppressors of the tumours. The lack of efficiency in these genes may be due to the fact that they are altered (mutated), they are not expressed, or they do not function because their start-up system (methylation) is altered, or a fragment is missing (deletion).
Mutations of specific gene suppressors (Brca1, Bcra2, ATM; Che2…), which in principle might be thought to be of great use in the clinic, are much more frequent than previously thought and, moreover, difficult to detect in many occasions. This is why, in clinical applications, more general markers to help in the prognosis of early breast cancer development are sought. These markers would indicate, for example, which patients need chemotherapy and which do not.
Double cause
Every woman has two copies of each cancer suppressor gene, one in each chromosome. Only when both copies suffer alteration do the gene suppressors cease to function and cancer is induced. In breast cancer amongst young women, one of the copies is usually damaged from birth and a second error occurs in the breast cells at an adult age. It has been postulated that when both errors occur together, it is probable that one of them is fragment loss.
Taking into account this hypothesis, a number of Hospital and University research groups from the Basque Country are trying to determine if the detection of loss of DNA fragments at specific locations on the genoma might have prognostic value.
Indicative deletions
In order to analyse the importance of this loss, normal, peritumorous and tumorous cells are extracted by micro-dissection and looked at to see if any deletion has taken place, comparing the tumorous DNA with the DNA of the normal cells. In this way, it is wished to analyse the importance that this deletion has in the development of the cancer, i.e. if it is going to be more aggressive or less so. To date, moreover, deletion in those zones where breast cancer suppressor genes had already been found has been studied. Now, on the other hand, other regions are analysed as the location of regions where deletions or DNA fragment loss appear would indicate that, given that a cancer has developed, an undiscovered gene suppressor may be found in this piece.
This study is, moreover, part of a wider project on breast cancer which also includes Basurto Hospital's research into breast cancer suppressor gene mutations and that of the Dept. of Cellular Dynamics and Zoology at the Pharmacy Faculty in Gasteiz on the methylation of these genes. The aim of this work is to examine all possible causes of breast cancer amongst young women and, thus, help to map a more detailed prognosis of the illness in its development stages in order to be able to apply the most suitable treatment in each case.
For more information please contact:
Garazi Andonegi
Elhuyar Fundazioa
garazi@elhuyar.com
+34 943 363040
Media Contact
Garazi Andonegi
Basque research
All news from this category: Health and Medicine
This subject area encompasses research and studies in the field of human medicine.
Among the wide-ranging list of topics covered here are anesthesiology, anatomy, surgery, human genetics, hygiene and environmental medicine, internal medicine, neurology, pharmacology, physiology, urology and dental medicine.
Back to the Homepage
Latest posts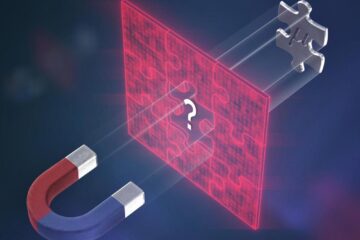 German National HPC Centre provides resources to look for cracks in the standard model
Physicists have spent 20 years trying to more precisely measure the so-called "magnetic moment" of subatomic particles called muons. Findings published this week call into question long-standing assumptions of particle…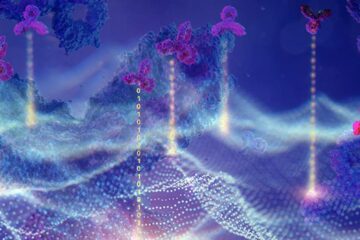 Designing better antibody drugs with artificial intelligence
Antibodies are not only produced by our immune cells to fight viruses and other pathogens in the body. For a few decades now, medicine has also been using antibodies produced…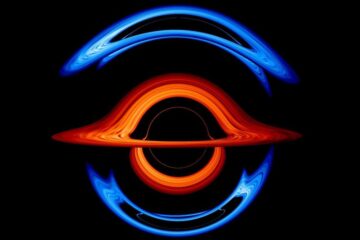 New NASA visualization probes the light-bending dance of binary black holes
A pair of orbiting black holes millions of times the Sun's mass perform a hypnotic pas de deux in a new NASA visualization. The movie traces how the black holes…