Case Western Reserve University scientists test protein as early cancer detection agent
Scientists at Case Western Reserve University have identified an agent that could lead to the early detection of many cancers.
The Case research team discovered that the human body increases production of the protein clusterin as a signal of cell distress and provides a reliable gauge of the general health of a cell. The findings were reported in a recent issue of the scientific journal Cancer Biology and Therapy.
"Understanding the processes that create this protein after radiation therapy or other treatments for cancer is important in our quest to develop new therapy regimens that improve the chances of recovery," said David Boothman, professor of radiation oncology and pharmacology and associate director of basic research at Case and University Hospitals of Cleveland.
According to the study, clusterin should behave in blood as it does in cells examined in the laboratory. The team observed clusterin levels rise in response to the presence of cancer. Researchers said this rise would indicate that if a baseline clusterin level was established for a healthy person, a simple blood test could detect any deviation in clusterin levels, indicating the potential presence of cancer. Case researchers will continue studies to confirm the findings and gain additional information.
The researchers used cells from humans and mice to establish their findings. "Trying to understand how genes influence cancer requires either a guess or mice, because we can't expose humans to the radiation that helped us get to these findings. Humans and mice share many genes, so it was much easier to use strains of genetically identical mice," Boothman said.
Case scientists test protein as early cancer detection…. add one
To monitor clusterin expression in human and rodent cells, the researchers made a gene cassette in which they fused the clusterin gene to luciferase, the enzyme that provides the light in fireflies. They implanted the bound gene cassette into cancerous breast cells and then implanted the cancerous cells or tissue into mice, which they irradiated. They then observed the behavior of the genetic material to learn more about clusterin expression.
Boothman's team is also working to develop a simple blood test that would identify clusterin levels, and to test its ability to identify cancer in mouse models.
Boothman worked with co-investigators David Wilson, professor of biomedical engineering; Helen Evans, professor of radiation oncology; Andrew Rollins, assistant professor of biomedical engineering; Lindsey Mayo, assistant professor of radiation oncology; Dmitry Klokov, Konstantin Leskov, and Shinako Araki, post-doctoral research associates; and Tracy Criswell, a graduate student in pathology at the Case School of Medicine.
About Case Western Reserve University
Case is among the nation's leading research institutions. Founded in 1826 and shaped by the unique merger of the Case Institute of Technology and Western Reserve University, Case is distinguished by its strengths in education, research, and service. Located in Cleveland, Case offers nationally recognized programs in the Arts and Sciences, Dentistry, Engineering, Law, Management, Medicine, Nursing, and Social Sciences.
All news from this category: Health and Medicine
This subject area encompasses research and studies in the field of human medicine.
Among the wide-ranging list of topics covered here are anesthesiology, anatomy, surgery, human genetics, hygiene and environmental medicine, internal medicine, neurology, pharmacology, physiology, urology and dental medicine.
Back to the Homepage
Latest posts
A little friction goes a long way toward stronger nanotube fibers
Rice model may lead to better materials for aerospace, automotive, medical applications. Carbon nanotube fibers are not nearly as strong as the nanotubes they contain, but Rice University researchers are…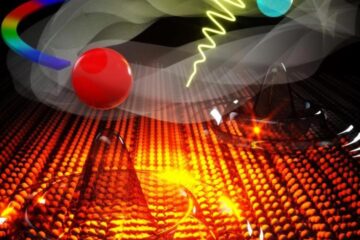 Light-induced twisting of Weyl nodes switches on giant electron current
Scientists at the U.S. Department of Energy's Ames Laboratory and collaborators at Brookhaven National Laboratory and the University of Alabama at Birmingham have discovered a new light-induced switch that twists…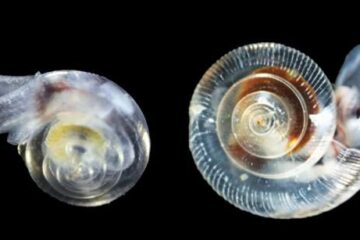 Acidification impedes shell development of plankton off the US West Coast
Shelled pteropods, microscopic free-swimming sea snails, are widely regarded as indicators for ocean acidification because research has shown that their fragile shells are vulnerable to increasing ocean acidity. A new…