Gene expression profiling may lead to customized treatments for pediatric leukemia patients
Gene expression profiling can help doctors accurately identify subtypes of pediatric acute lymphoblastic leukemia (ALL), according to the October 15, 2003, issue of Blood, the official journal of the American Society of Hematology. Diagnosing a subtype of ALL can allow physicians to customize a treatment program based on a patient's likelihood of responding to therapy.
Pediatric acute lymphoblastic leukemia has a number of subtypes, each with unique cellular and molecular characteristics. Since the subtype may also imply a less favorable prognosis, it is critical to diagnose each individual patient's subtype so that therapy can be tailored to reduce the chance of a relapse. ALL patients currently have a 70 to 80 percent chance of surviving the disease, but the odds of survival decrease following a relapse.
ALL subtypes are used to assign patients to risk groups. Risk group assignment is an important element of cancer care because it allows physicians to avoid overtreating patients who are at low risk of relapse, while ensuring optimal treatment for patients with a high risk of relapse. Patients are currently classified into risk groups based on factors such as age and gender, white blood cell count, the presence or absence of leukemia in cerebral spinal fluid, and genetic characteristics of the leukemic cells. These risk features were identified from epidemiological studies and have resulted in excellent overall long-term survival rates, but gene expression profiling may provide an even more precise profile of a patient's disease.
Researchers from St. Jude Children's Research Hospital in Memphis, Tenn., utilized DNA microarray technology to study the pattern of genes expressed in a leukemic cell. DNA microarrays, also called gene chips, contain copies of known gene samples from the human body. Researchers used the Affymetrix HG-U133A and B microarrays to identify the set of human genes expressed in samples of cells taken from 132 pediatric ALL patients.
Computer-aided data analysis demonstrated that the pediatric ALL cases cluster into seven major subtypes, including the six known prognostic subtypes (BCR-ABL, E2A-PBX1, Hyperdiploid >50, MLL, T-ALL, and TEL-AML1) and an "other" category. The researchers were successful in using the expression profiles provided by the microarrays to accurately diagnose and subclassify pediatric ALL, and they discovered that changes in a cell's expression profile vary markedly depending on the genetic lesions that underlie the initiation of the leukemic process.
"DNA expression profiling allows us to make extremely accurate diagnoses. If microarray technology can be implemented in a cost-effective manner, we may see a day when all leukemia patients undergo expression profiling and then have a unique treatment plan customized for them based on which genes are turned on and which are turned off in his or her leukemia cells," according to James R. Downing, M.D., of St. Jude Children's Research Hospital, the senior author of the study.
Microarray technology also can reveal the mutated genes that cause cancer to develop, the first step in designing treatments that target the cause of the disease, not just the symptoms. If physicians can target and repair the damaged DNA, they may be able to stop cancer from progressing.
According to hematologist George Daley, M.D., Ph.D., of Children's Hospital and Harvard Medical School, "Microarray studies of human leukemia have been at the forefront of efforts to exploit the human genome project to better diagnose and treat cancer, and have set the stage for similar insights into common solid tumors like breast and prostate cancer."
This work was supported in part by National Cancer Institute grants P01 CA71907-06 (JRD), CA-21765 (Cancer Center CORE grant to SJCRH), T32-CA70089, and by the American Lebanese and Syrian Associated Charities (ALSAC) of St. Jude Children's Research Hospital.
To receive a copy of the study or to arrange an interview with James R. Downing, M.D., please contact Aislinn Raedy at 202-776-0544 or araedy@hematology.org.
The American Society of Hematology is the world's largest professional society concerned with the causes and treatment of blood disorders. Its mission is to further the understanding, diagnosis, treatment, and prevention of disorders affecting blood, bone marrow, and the immunologic, hemostatic, and vascular systems, by promoting research, clinical care, education, training, and advocacy in hematology.
Blood, the official journal of the American Society of Hematology, is the most cited peer-reviewed publication in the field. Blood is issued to Society members and other subscribers twice per month, available in print and online at www.bloodjournal.org.
St. Jude Children's Research Hospital is internationally recognized for its pioneering work in finding cures and saving children with cancer and other catastrophic diseases. Founded by late entertainer Danny Thomas and based in Memphis, Tenn., St. Jude freely shares its discoveries with scientific and medical communities around the world. No family ever pays for treatments not covered by insurance, and families without insurance are never asked to pay. St. Jude is financially supported by ALSAC, its fund-raising organization. For more information, please visit www.stjude.org.
Media Contact
Aislinn Raedy
EurekAlert!
All latest news from the category: Health and Medicine
This subject area encompasses research and studies in the field of human medicine.
Among the wide-ranging list of topics covered here are anesthesiology, anatomy, surgery, human genetics, hygiene and environmental medicine, internal medicine, neurology, pharmacology, physiology, urology and dental medicine.
Back to home
Newest articles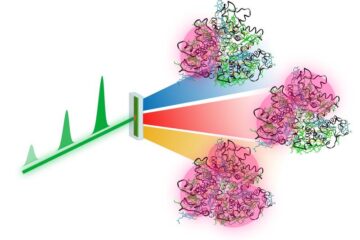 Separated at last
Scientists at the Universities of Würzburg and Ottawa have solved the decades-old problem of distinguishing between single and multiple light excitations. They present their new method in the journal Nature….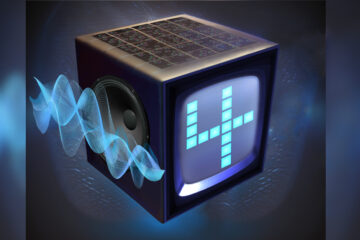 Listen up, Material!
"Seven, one, nine, …": A human voice pronounces digits, a physical material recognizes them with about 97 percent accuracy. This pattern recognition system was developed by physicists at the University…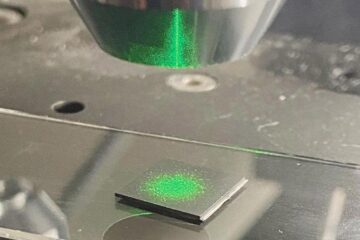 Detecting pollutants at ultra-trace levels
Material scientists develop nano-structured and reusable substrate for ultra-sensitive detection of low-concentration analytes. Surface-Enhanced Raman Scattering (or Spectroscopy), known as SERS, is an advanced analysis method that extends the range…