Changes in deep brain tissue signal an increased risk for strokes
Changes in the brain's white matter, a common occurrence among the elderly, increase a person's risk of having multiple strokes, according to a report in today's rapid access issue of Stroke: Journal of the American Heart Association.
White matter is the inner part of the brain, through which most of the brain's nerve connections pass. Leukoaraiosis – the scattered loss of white matter in the brain – is particularly associated with strokes caused by blockages in small arteries deep in the brain (lacunar strokes).
"These small strokes can be devastating when they hit strategic connections," says lead author Jonathan Y. Streifler, M.D., director of the Neurology Unit at the Rabin Medical Center Golda Campus in Petach-Tikva, Israel.
This is the first long-term follow-up study investigating the development of leukoaraiosis and patient prognosis, Streifler says. The research, a substudy of a large international study, found that people who develop the condition were 1.5 times more likely to have a stroke than people without the condition and almost twice as likely to have more than one stroke.
"Patients who developed leukoaraiosis were more likely to have multiple strokes, which generally lead to increased disability, both physically and mentally," Streifler says.
He and colleagues studied 685 patients with carotid artery disease who participated in the 2,885-patient North American Symptomatic Carotid Endarterectomy Trial (NASCET). The participants ranged in age from 34 to 84. Only those with a follow-up computed tomography (CT) scan taken three years or more from entry were included in the substudy. Although the multicenter, randomized study began in the United States and Canada, it was later expanded to other countries, including Israel, Australia and several in Europe.
Previous findings from NASCET showed no link between leukoaraiosis and the severity of narrowing of the arteries supplying the brain, Streifler says. However, a recent study by the authors identified the presence of leukoaraiosis (observed at a baseline CT scan) as a risk factor for stroke and death from vascular disease, including heart attack.
"Leukoaraiosis is frequently found by computed tomography (CT) scans in elderly patients, particularly those with dementia or a history of stroke or hypertension," Streifler says. "Yet little is known about its development and progression, or its underlying mechanisms and risk factors."
Of the 685 patients at entry in the study, 596 had no leukoaraiosis and 89 had limited white matter loss when they entered NASCET. During an average follow-up of 6.1 years, 18 percent of the 596 patients initially free of leukoaraiosis developed some loss of white matter and 3 percent had widespread loss. The average age of patients who developed leukoaraiosis was 66.8. The average age of those who didn't was 62.9.
Significantly more of the patients who developed leukoaraiosis than those who didn't had at least one stroke – 36 percent versus 23.5 percent. After adjusting for gender, age, smoking history and diseases, including hypertension and diabetes mellitus, the researchers found that the patients who developed leukoaraiosis were 1.5 times more likely to have a stroke.
About 11 percent of patients who developed a loss of white matter had more than one stroke, compared to about 6 percent of those without a loss.
Streifler says age appears to be the most important risk factor for developing leukoaraiosis. Other factors that were somewhat associated with increased risk were diabetes mellitus, leg pain and calf cramps caused by poor blood circulation, and low levels of cholesterol. Hypertension, angina attacks, and a previous heart attack also increased the risk, but not significantly.
"There is not much we can do about age; however, controlling other risk factors, such as hypertension and diabetes, may prevent or control leukoaraiosis, and improve the outcome of patients," he says.
Media Contact
Carole Bullock
EurekAlert!
Alle Nachrichten aus der Kategorie: Health and Medicine
This subject area encompasses research and studies in the field of human medicine.
Among the wide-ranging list of topics covered here are anesthesiology, anatomy, surgery, human genetics, hygiene and environmental medicine, internal medicine, neurology, pharmacology, physiology, urology and dental medicine.
Zurück zur Startseite
Neueste Beiträge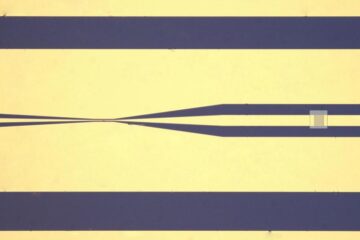 Researchers break magnetic memory speed record
Advance could lead to new generation of ultrafast computer chips that retain data even when there is no power. Spintronic devices are attractive alternatives to conventional computer chips, providing digital…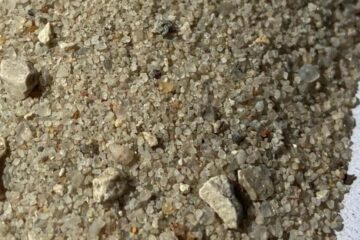 Tracing the source of illicit sand–can it be done?
Research presented at the 2020 GSA Annual Meeting. If you've visited the beach recently, you might think sand is ubiquitous. But in construction uses, the perfect sand and gravel is…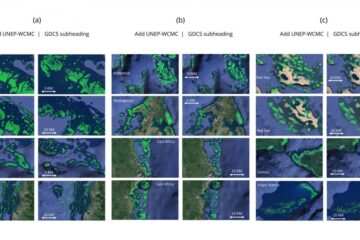 Location and extent of coral reefs mapped worldwide using advanced AI
Nearly 75% of the world's coral reefs are under threat from global stressors such as climate change and local stressors such as overfishing and coastal development. Those working to understand…