Microbubbles can image blood vessel growth in tumors
Imagine being able to quickly detect and diagnose blood vessel growth in cancerous tumors, and even predict how fast the tumors might metastasize or spread. Researchers at the University of Virginia Health System are doing just that in animal models using millions of tiny microbubbles injected into the bloodstream, coupled with contrast-enhanced ultrasound, an inexpensive and widely-used technique using sound waves to "see" inside the body.
Their findings are published in the July 22 edition of the journal Circulation.
"For the first time, this research shows that scientists can detect cancer using ultrasound contrast agents targeted to abnormal blood vessels that reside within tumors," said Dr. Jonathan Lindner, a U.Va. cardiologist and primary author of the study. "By assessing how much new blood vessel growth there is, we can detect tumors and metastatic spread at a very early stage."
Lindner said the one of the first signs of tumor and metastasis is a remodeling of surrounding blood vessels in the normal tissue near a tumor. The tumor activates the process of growth of new blood vessels called angiogenesis, supplying nutrients and oxygen to the tumor and keeping it alive.
To detect angiogenesis in and around a tumor, Dr. Lindner's research group developed microbubbles targeted to the endothelial (inner) lining of new blood vessels. Microbubbles are normally about half the size of a red blood cell and are composed of a gas surrounded by a shell. They are currently being used worldwide to image blood flow and heart function in patients.
In their experiments, Lindner's team at U.Va. attached molecules of echistatin, derived from viper venom, to the surface of each microbubble and injected the bubbles intravenously into mice with brain tumors. The echistatin molecule caused the bubbles to bind to a molecular component (an integrin) called alpha-v beta-3, which is expressed in the lining, or endothelium, of new blood vessels. After just ten minutes, the targeted microbubbles, and new blood vessels, appeared in bright colors on an ultrasound image.
"We may soon be able to assess cancer prognosis on patients using a technique like this. The more angiogenesis, the more aggressive a tumor is likely to be," Lindner said. "This microbubble technique may be able to tell people and their physicians exactly what's likely to happen with a tumor in the future. If we know it has a certain amount of angiogenesis, then we know a tumor might be susceptible to treatment with new anti-tumor or anti-neoplastic agents developed to shrink tumors."
The U.Va. researchers were also able to use microbubbles to image capillary blood flow in tumors. They found that blood flow has a high velocity on the periphery of the tumors, but a much slower velocity inside a tumor. Blood flow velocity is a potentially important marker for tumor detection, Lindner said.
Linder and his U.Va. team first used microbubbles to detect angiogenesis in animal models, but not tumors. Their earlier findings were published in the January 28, 2003 edition of Circulation.
Alle Nachrichten aus der Kategorie: Health and Medicine
This subject area encompasses research and studies in the field of human medicine.
Among the wide-ranging list of topics covered here are anesthesiology, anatomy, surgery, human genetics, hygiene and environmental medicine, internal medicine, neurology, pharmacology, physiology, urology and dental medicine.
Zurück zur Startseite
Neueste Beiträge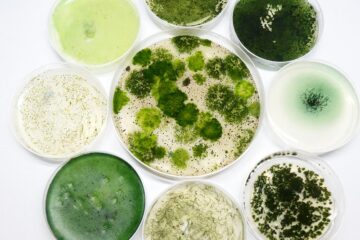 Cyanobacteria: Small Candidates …
… as Great Hopes for Medicine and Biotechnology In the coming years, scientists at the Chair of Technical Biochemistry at TU Dresden will work on the genomic investigation of previously…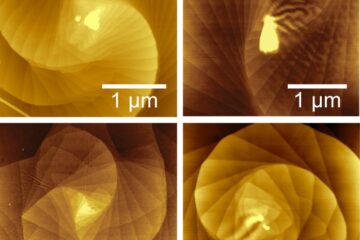 Do the twist: Making two-dimensional quantum materials using curved surfaces
Scientists at the University of Wisconsin-Madison have discovered a way to control the growth of twisting, microscopic spirals of materials just one atom thick. The continuously twisting stacks of two-dimensional…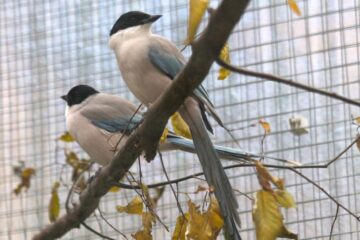 Big-hearted corvids
Social life as a driving factor of birds' generosity. Ravens, crows, magpies and their relatives are known for their exceptional intelligence, which allows them to solve complex problems, use tools…