New test opens prenatal genetic diagnosis to all
A non-invasive test which allows faster, cheaper, and less risky prenatal genetic screening was announced by Australian researchers at the International Genetics Congress in Melbourne today.
The new test can also be performed much earlier in pregnancy, say its developers Dr Ian Findlay and Mr Darryl Irwin of the Australian Genome Research Facility in Brisbane. It should open the opportunity of prenatal genetic testing to a wider group of women. "This test will focus conventional prenatal testing much more effectively," said Dr Findlay.
The new test is based around PAP smears of the type normally taken for cancer screening. Cells from the foetus are isolated, genetically identified, and screened for a wide range of abnormalities such as Down syndrome and cystic fibrosis.
Current prenatal tests, such as amniocentesis and chorionic villus sampling, involve putting a needle into the womb to obtain fluid. This carries with it about a one per cent chance of miscarriage. The risk of miscarriage and the high cost of testing mean that these invasive techniques are offered only to mothers over 35 or those at high risk. And only one in 20 indicate an affected pregnancy.
Because only older women are tested, about 80% of Down syndrome pregnancies in younger mothers in Australia are currently not identified. The new prenatal test can safely be offered to all pregnant women. It also ensures that invasive tests, with the associated miscarriage risk, are only performed when necessary for confirmation.
A further advantage of the new test is that it can be easily performed by general practitioners. The samples can then be sent to laboratories through the post for analysis, allowing greater access to prenatal testing in rural Australia and worldwide.
The study which led to the new test, undertaken in Brisbane hospitals, collected PAP samples from 600 women who were between 5 and 35 weeks pregnant. The research team now hopes to perform testing much earlier in pregnancy, giving couples more time to make informed choices. Current amniocentesis testing is performed between 16 and 20 weeks of pregnancy with results taking 2 to 3 weeks. The researchers hope this new PAP technique can be performed as early as 5 weeks with results being available the same day. The new test is also likely to be less costly than conventional techniques which should increase the accessibility of prenatal testing for all.
"For the first time prenatal testing can be offered to all women," Mr Irwin said. He is currently completing his PhD at the University of Queensland with Dr Findlay.
While foetal cells have been identified in the cervix for many years, this is the first time they have been efficiently isolated from PAP smears. These cells are then DNA fingerprinted using PCR techniques to confirm their foetal origin unequivocably. Genetic diagnosis can be undertaken in the same test. PCR and SNP techniques which can identify tiny changes in the genetic code allow a much wider range of tests to be performed than conventional prenatal techniques. Clinical trials are progressing and it is hoped that this test will be available within 2 or 3 years.
For further information, contact Mr Darryl Irwin on 0412 779 528 or Dr Ian Findlay on 0402 979 983
Media Contact
Niall Byrne
Internat. Congress of Genetics
Alle Nachrichten aus der Kategorie: Health and Medicine
This subject area encompasses research and studies in the field of human medicine.
Among the wide-ranging list of topics covered here are anesthesiology, anatomy, surgery, human genetics, hygiene and environmental medicine, internal medicine, neurology, pharmacology, physiology, urology and dental medicine.
Zurück zur Startseite
Neueste Beiträge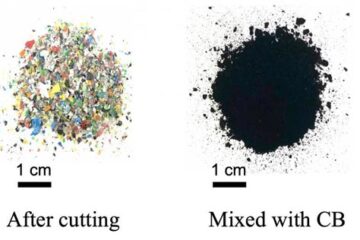 Flash graphene rocks strategy for plastic waste
Rice University lab detours potential environmental hazard into useful material. Plastic waste comes back in black as pristine graphene, thanks to ACDC. That's what Rice University scientists call the process…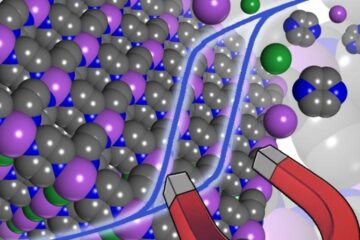 Towards next-generation molecule-based magnets
Magnets are to be found everywhere in our daily lives, whether in satellites, telephones or on fridge doors. However, they are made up of heavy inorganic materials whose component elements…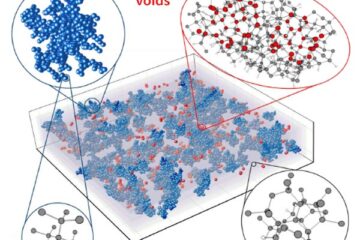 Order in the disorder …
… density fluctuations in amorphous silicon discovered Silicon does not have to be crystalline, but can also be produced as an amorphous thin film. In such amorphous films, the atomic…