Data show bone mineral density explains only small portion of nonvertebral fracture risk reduction
A new analysis showed that increases in bone mineral density (BMD) only accounted for 6 to 12 percent of the reduction in non-vertebral fracture risk that resulted from osteoporosis treatment over three years in postmenopausal women.
Previously, analyses of clinical trial data for three major osteoporosis therapies have shown that increases in BMD account for only a fraction (<1/3) of the total reduction in vertebral fracture risk. These new findings, presented today at ENDO 2003, the 85th annual meeting of The Endocrine Society, support that this is also the case for fractures at nonvertebral sites, such as the hip and wrist. BMD measurement remains a good tool for evaluating patients who are not on treatment and for identifying patients on treatment who are not responding; however, BMD increases in response to therapy cannot replace fracture reduction as the ultimate goal of osteoporosis therapies and the most clinically relevant endpoint. Although BMD is often used as a surrogate marker of efficacy, this study provides further confirmation that BMD is only one of many factors that contribute to the efficacy of an osteoporosis therapy. "These results underscore the importance of physicians evaluating osteoporosis therapies based upon fracture reduction data," said Nelson B. Watts, MD, presenting author and Director, University of Cincinnati Bone Health and Osteoporosis Center. "Many factors of bone quality are important for strong bones, such as rate of bone turnover, bone microarchitecture, and material properties of bone. Therefore, BMD should not be used to compare fracture efficacy between osteoporosis therapies." Analysis Details
This analysis was conducted with data from two pivotal trials that supported the approval of ActonelŽ(risedronate sodium tablets) for the prevention and treatment of postmenopausal osteoporosis. The trials included over 3,600 women who were enrolled on the basis of low lumbar spine BMD (T-score < -2.0) and at least one prevalent vertebral fracture OR at least two prevalent vertebral fractures. Patients were randomized to receive either Actonel 5 mg daily or placebo. All patients received 1,000 mg daily calcium, and, if baseline levels were low, up to 500 IU daily vitamin D. Nonvertebral fractures were defined as a composite endpoint from fractures of the clavicle, upper arm, forearm, pelvis, hip, and lower leg. The reduction in nonvertebral fracture risk in the Actonel patients was estimated to be 35 percent over 3 years. The average increase in BMD for these patients was 4.6 percent at lumbar spine and 2.6 percent at femoral neck. The BMD increases at the lumbar spine accounted for only 12.2 percent of the nonvertebral fracture risk reduction, and the BMD increases at the femoral neck accounted for only 5.5 percent of the nonvertebral fracture risk reduction. About Osteoporosis
Osteoporosis is a skeletal disorder characterized by reduced bone strength predisposing a person to an increased risk of fracture. According to the National Osteoporosis Foundation, 1.2 million women suffer osteoporotic fractures in the U.S. each year. Risk factors for osteoporosis and subsequent fractures include loss of estrogen production, advanced age, preexisting fractures, and low bone mineral density. Studies show that among postmenopausal women with osteoporosis who experience a spinal fracture, one out of five will suffer their next spinal fracture within just one year, potentially leading to a fracture cascade.
Preventive measures, such as not smoking, maintaining a balanced diet supplemented with calcium and vitamin D, and engaging in weight-bearing exercise like walking, can reduce an individual's chances of developing osteoporosis. However, in some people these preventive measures may not be enough, and medications like Actonel may be beneficial.
About ActonelŽ (risedronate sodium tablets)
Actonel was developed by Procter & Gamble Pharmaceuticals and is co-marketed by Procter & Gamble Pharmaceuticals and Aventis Pharmaceuticals. Actonel 35 mg Once-a-Week and Actonel 5 mg daily are indicated for the prevention and treatment of osteoporosis in postmenopausal women. Actonel 5 mg daily is also indicated for the prevention and treatment of glucocorticoid-induced osteoporosis (GIO) in men and women either initiating or continuing systemic glucocorticoid treatment (greater than or equal to 7.5 mg/d prednisone or equivalent) for chronic diseases.
In clinical trials, Actonel was generally well tolerated. Actonel is contraindicated in patients with hypocalcemia, known hypersensitivity to any component of this product, or inability to stand or sit upright for at least 30 minutes. Hypocalcemia and other disturbances of bone and mineral metabolism should be effectively treated before starting Actonel therapy. Actonel is not recommended for use in patients with severe renal impairment (creatinine clearance < 30 mL/min). Bisphosphonates may cause upper gastrointestinal disorders such as dysphagia, esophagitis and esophageal or gastric ulcer. Patients should pay particular attention to the dosing instructions, as failure to take the drug according to instructions may compromise clinical benefits and may increase the risk of adverse events. In clinical trials, the overall incidence of adverse events with Actonel 5 mg daily was comparable to placebo. The most commonly reported adverse events regardless of causality were infection (primarily upper respiratory, placebo 29.7 percent vs. Actonel 5 mg 29.9 percent), back pain (23.6 percent vs. 26.1 percent), and arthralgia (21.1 percent vs. 23.7 percent). In a one-year clinical trial comparing Actonel 35 mg Once-a-Week and Actonel 5 mg daily, the overall incidence of adverse events with the two dosing regimens was similar. The most commonly reported adverse events regardless of causality were infection (Actonel 35 mg 20.6 percent vs. Actonel 5 mg 19.0 percent), arthralgia (14.2 percent vs. 11.5 percent) and constipation (12.2 percent vs. 12.5 percent). Contact: Molly Fahner, molly.fahner@hillandknowlton.com
Alle Nachrichten aus der Kategorie: Health and Medicine
This subject area encompasses research and studies in the field of human medicine.
Among the wide-ranging list of topics covered here are anesthesiology, anatomy, surgery, human genetics, hygiene and environmental medicine, internal medicine, neurology, pharmacology, physiology, urology and dental medicine.
Zurück zur Startseite
Neueste Beiträge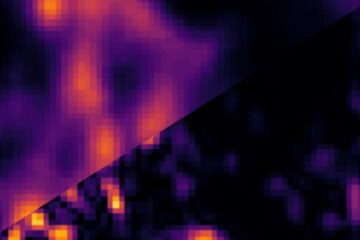 Microscopy beyond the resolution limit
The Polish-Israeli team from the Faculty of Physics of the University of Warsaw and the Weizmann Institute of Science has made another significant achievement in fluorescent microscopy. In the pages…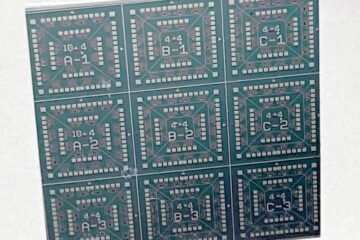 Material found in house paint may spur technology revolution
Sandia developed new device to more efficiently process information. The development of a new method to make non-volatile computer memory may have unlocked a problem that has been holding back…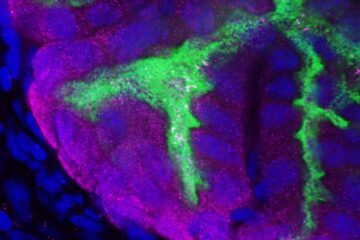 Immune protein orchestrates daily rhythm of squid-bacteria symbiotic relationship
Nearly every organism hosts a collection of symbiotic microbes–a microbiome. It is now recognized that microbiomes are major drivers of health in all animals, including humans, and that these symbiotic…