Donor cells from new source ignored by the immune system
Transplant research takes a hopeful step
Researchers at Kansas State University have successfully transplanted cells from one species to another without triggering an immune system rejection response or requiring drugs to suppress the immune system.
This hopeful news for transplant medicine is reported in the online edition of the journal Experimental Neurology, published by Elsevier.
Researchers transplanted umbilical cord matrix stem cells from a pig into the brain of a live rat, and for reasons they as yet do not understood, the recipient's immune system did not detect nor reject the foreign cells, which survived for more than six weeks. No drugs were used to suppress the immune response.
A subset of the transplanted stem cells responded to the chemical environment of the brain and began to develop as nervous system cells. This transition of cell type in a living animal is the first indication that umbilical cord matrix stem cells could be useful therapeutically.
"Specifically, the umbilical cord matrix cell source may offer us a basis for treating nervous system disorders like Parkinson's disease," said neuroscientist Mark Weiss, lead investigator and first author of the study.
Developing effective treatments for Parkinson's and other nervous system disorders depends on scientists identifying a source of neural progenitor cells that can be transplanted without complications.
"Transplantation of Porcine Umbilical Cord Matrix Cells into the Rat Brain" is co-authored with veterinary and animal science researchers Kathy Mitchell, J.E. Hix, S. Medicetty, S.Z. El-Zarkouny, David Grieger and Deryl Troyer.
"We are reporting three lines of evidence indicating that stem cells from the umbilical cord matrix do not trigger an immune system response when they are transplanted across species," said Weiss. "We do not understand yet what enables the donor UCM cells to exist below the radar of the recipient's immune system," he added.
Rejection of transplanted material is an immune system response that poses a serious limitation for successful cell and organ transplants.
To grapple with this vexing problem, transplant recipients typically receive massive doses of immunosuppressive drugs in the hope of buying time for grafted cell or organ to survive and take hold.
Pig umbilical cord matrix cells appear to be ignored by the immune system when implanted into rat brain, which makes the cells potentially useful as future therapy. In similar studies, K-State researchers are now testing human umbilical cord matrix cells for transplant suitability. Evidence already exists that the human umbilical cord matrix cells can differentiate into nervous system tissue.
In a January 2003 paper in the journal Stem Cells, the K-State team reported that umbilical cord matrix cells from both animal and human are a type of stem cell that can be induced in vitro to differentiate into neurons and glia, the primary nervous system tissues.
Based on that discovery, the current project was designed to answer two important questions — could umbilical cord matrix cells survive transplantation from one species into another, and if they survive, could they differentiate from donor stem cell status to become nervous system cells?
Alle Nachrichten aus der Kategorie: Health and Medicine
This subject area encompasses research and studies in the field of human medicine.
Among the wide-ranging list of topics covered here are anesthesiology, anatomy, surgery, human genetics, hygiene and environmental medicine, internal medicine, neurology, pharmacology, physiology, urology and dental medicine.
Zurück zur Startseite
Neueste Beiträge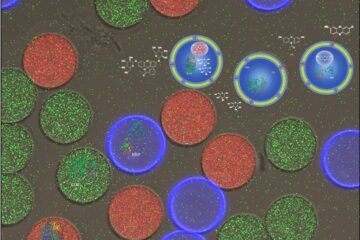 An artificial cell on a chip
Researchers at the University of Basel have developed a precisely controllable system for mimicking biochemical reaction cascades in cells. Using microfluidic technology, they produce miniature polymeric reaction containers equipped with…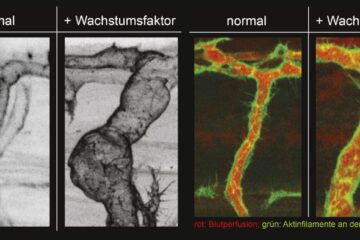 Specific and rapid expansion of blood vessels
Nature Communications: KIT researchers identify a new mechanism to control endothelial cell size and arterial caliber – basis for better treatment of heart infarct and stroke. Upon a heart infarct…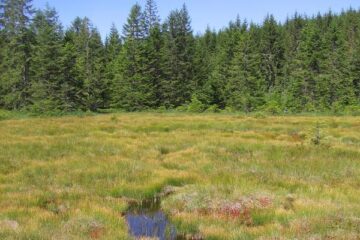 Climate change drives plants to extinction in the Black Forest in Germany
Climate change is leaving its mark on the bog complexes of the German Black Forest. Due to rising temperatures and longer dry periods, two plant species have already gone extinct…