Unique project will disclose knowledge about useful African plan
In the Kenyan capital of Nairobi African and European researchers have launched an ambitious international `information mobilisation`-project to disclose the existing knowledge of useful plants of Tropical Africa. The PROTA Project (Plant Resources of Tropical Africa) has been prepared by Wageningen University (the Netherlands), Agropolis in Montpellier (France), Royal Botanic Gardens Kew (United Kingdom) and six African institutes: Makerere University (Uganda), FORIG (Ghana), NHBGM (Malawi), PBZT (Madagascar), CENAREST (Gabon), and CNSF (Burkina Faso).
In ten years time (2003-2012) the researchers will survey and critically review the existing knowledge on an estimated 7000 useful plant species, and compile this information in a database that will be the source for an internet site, CD-ROMs and a 16-volume handbook. A unique feature of the project is that it will also handle less-accessible 'grey' literature and will make the reviews widely available for users in education, research and extension. The project focuses on promoting plant resources as a basis for sustainable land-use, and is committed to the conservation of biodiversity and the rural development of tropical Africa. More than 50% of the African population lives beneath the poverty line, with a great majority in rural areas. In total the project will cost about 16 million Euro, about 1,6 million per year. The funding for the first year is almost ensured with contributions of the European Commission, Wageningen University and the Netherlands Ministry of Foreign Affairs.
PROTA will be coordinated by a Network Office Africa, located at the World Agroforestry Centre (ICRAF) in Nairobi (Kenya), and a Network Office Europe at Wageningen University (the Netherlands). The six Regional Offices are hosted by institutes all over tropical Africa. At the First PROTA International Workshop, that was held in Kenya last week, dr. Shafqat Kakakhel, deputy executive director of the United Nations Environment Programme (UNEP), welcomed the initiative. "Africa holds more than 25% of the worlds biodiversity. It is a tragic paradox that marginal agriculture forms the greatest threat to biodiversity, while diversity could be on the basis of sustainable development. The diversity of the crops of today is at the basis of the food security of tomorrow", said Kakakhel.
Commodity groups
The PROTA Project limits itself to the African countries and islands between the tropics of Cancer and Capricorn, and excludes Marocco, West-Sahara, Tunesia, Algeria, Lybia, Egypt, South Africa, Lesotho and Swaziland. A long basic list of plant species of tropical Africa has already been compiled. From this list it can be concluded that tropical Africa is especially rich in medicinal plants and timbers. At the workshop in Kenya a Precursor handbook was presented, to facilitate the discussion between contributors and users of the information. With a few adjustments this format was embraced by the participants. The Precursor will also be used for fund raising. It deals with 39 sample species from 16 commodity groups, for example West-African okra (vegetable), Ethiopian cardamom (spice), qat (stimulant), crambe (vegetable oil), African rice (cereal), traveller's tree (ornamental), marula (fruit), ensete (carbohydrate), raphia palm (fibre), makore (timber), natal indigo (dye), and sausage tree (medicine). Information on these sample species is also available at the website of PROTA: www.prota.org.
Two years ago Wageningen University started the preparations for the PROTA Programme. A network of six Regional Offices has been formed, hosted by institutions in Uganda (Makerere University, MU), Ghana (Forestry Research Institute of Ghana, FORIG), Malawi (National Herbarium en Botanical Gardens of Malawi, NHBGM), Madagascar (Parc Botanique et Zoologique de Tsimbazaza, PBZT), Gabon (Centre National de la Recherche Scientifique et Technologique, CENAREST), and Burkina Faso (Centre National de Semences Forestières, CNSF). The activities of these offices are coordinated by the PROTA Network Office Africa at the World Agroforestry Centre (the new name of the CGIAR-Institute ICRAF) in Nairobi (Kenya). In an early stage collaboration has been established with two European partners with an outstanding reputation in Africa: the Royal Botanical Gardens Kew (United Kingdom) and the Agropolis conglomerate in Montpellier (France). The last partner will coordinate the French translations.
Extension
PROTA is a logical successor of the successful PROSEA Project (Plant Resources of South-East Asia), which has almost completed a 20-volume handbook on the 7,000 useful plants of South-East Asia. This handbook has resulted in numerous derived education and extension materials, which are being used by the local population. The work on this handbook, started in 1985, will be completed in the spring of 2003. This project has received wide acclaim by the international scientific community. ,,Compiling the information on the plant resources of tropical Africa is maybe even a bigger challenge. PROTA covers 47 countries and even more languages. Without the experience in South-East Asia it is doubtful whether we would have had the courage to formulate such an ambitious programme for Africa. The present famine has to be relieved immediately and by concerted international action, but in the longer term famine has to be avoided. May PROTA make its contribution to this long-term perspective", says dr. Jan Siemonsma, head of the PROSEA Publication Office in Wageningen and one of the initiators of PROTA.
Alle Nachrichten aus der Kategorie: Health and Medicine
This subject area encompasses research and studies in the field of human medicine.
Among the wide-ranging list of topics covered here are anesthesiology, anatomy, surgery, human genetics, hygiene and environmental medicine, internal medicine, neurology, pharmacology, physiology, urology and dental medicine.
Zurück zur Startseite
Neueste Beiträge
Scientists solve big limitation of stratospheric balloon payloads
How do you cool a large telescope to absolute zero while flying it from a huge balloon at 130,000 feet? Nearly all photons emitted after the Big Bang are now…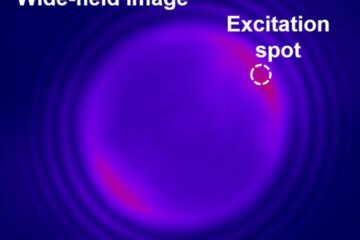 Pumping a nanoparticle to lase at low power
A single nanoparticle can act like a laser at low power but still emit a sharp signal. Lasers are used in a range of everyday devices, harnessing the power of…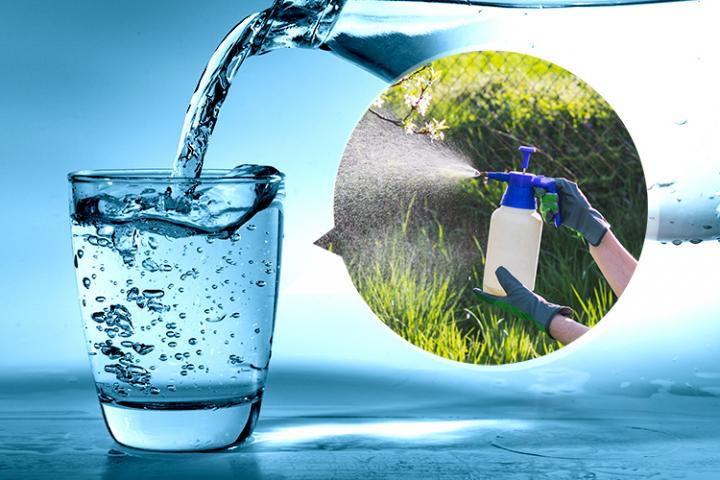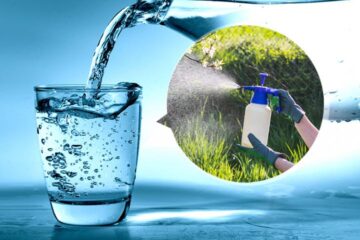 Ultrasensitive transistor for herbicide detection in water
A new polymer-based, solid-state transistor can more sensitively detect a weed killer in drinking water than existing hydrogel-based fluorescence sensor chips. The details were published in Chemistry-A European Journal. The…