Cipro, related antibiotics over-prescribed, fueling microbe resistance
A new study heightens concerns that Cipro and related broad-spectrum antibiotics known as fluoroquinolones are being over-prescribed, accelerating bacterial resistance to the drugs and reducing their ability to treat infections.
The UCSF-led study evaluated the records of more than 13,000 patients across the country hospitalized for "community-acquired" pneumonia – pneumonia that developed before the patient was hospitalized. The researchers found that fluoroquinolones were widely prescribed to patients discharged from the hospital, even when tests showed that narrow-spectrum antibiotics were appropriate.
"Overuse of fluoroquinolones for infections that can be treated with narrow-spectrum antibiotics has seriously eroded their effectiveness," said Joseph Guglielmo, PharmD, UCSF professor of clinical pharmacy and director of the antimicrobial review program at the UCSF Medical Center.
Fluoroquinolones have been particularly useful in treating common bladder infections and infections associated with cystic fibrosis. "But we've seen dramatic increases in bacterial resistance to these agents over the past few years," Guglielmo said.
He presented the new findings in a poster session at the annual meeting of the Interscience Conference on Antimicrobial Agents and Chemotherapy (ICAAC) in San Diego.
The study found that 30 to 35 percent of patients with bacterial pneumonia due to penicillin-susceptible streptococcus were prescribed the broad-spectrum fluorquinolones upon discharge from the hospital. The American Thoracic Society recommends that the narrowest spectrum agent be chosen. Prescribing the broader-spectrum drug accelerates development of bacterial resistance to the antibiotics, Guglielmo said.
The E. coli bacterium is the most common cause of bladder infections, and Cipro and related fluoroquinolones are the most widely used and recommended antibiotic to treat these infections, Guglielmo said. As recently as 1997 the drugs were 97 percent active against E. coli. Now, susceptibility of this organism to fluororquinolones has dropped to 79 percent at UCSF, he said.
The situation is more alarming in relation to cystic fibrosis. Lung infections in people with cystic fibrosis traditionally have been treatable with fluoroquinolones. Cipro and related drugs are the only antibiotics patients can take orally to combat Pseudomonas aeurginosa, the most common bacterium associated with cystic fibrosis, Guglielmo said. Pills offer important quality- of- life benefits to patients who would otherwise need intravenous antibiotics.
However, in just 10 years Pseudomonas aeurginosa has become dramatically more resistant to these drugs. The drugs were 95 percent effective in 1992, and now that effectiveness has dropped to about 62 percent.
Media Contact
Wallace Ravven
EurekAlert!
All latest news from the category: Health and Medicine
This subject area encompasses research and studies in the field of human medicine.
Among the wide-ranging list of topics covered here are anesthesiology, anatomy, surgery, human genetics, hygiene and environmental medicine, internal medicine, neurology, pharmacology, physiology, urology and dental medicine.
Back to home
Newest articles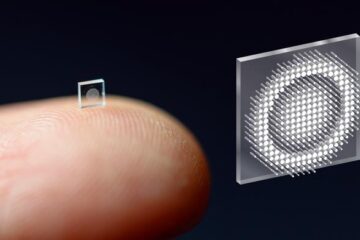 Researchers shrink camera to the size of a salt grain
Micro-sized cameras have great potential to spot problems in the human body and enable sensing for super-small robots, but past approaches captured fuzzy, distorted images with limited fields of view….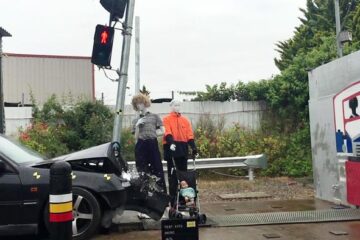 World-first product will be a lifesaving traffic stopper
Game-changing technology to design traffic lights that absorb kinetic energy, stopping them from crumpling when hit by a vehicle, will prevent thousands of fatalities and injuries each year and make…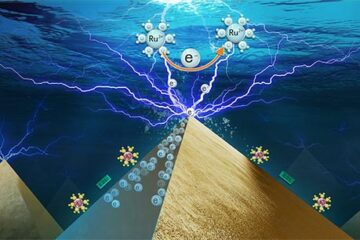 Scientists capture electron transfer image in electrocatalysis process
The involvement between electron transfer (ET) and catalytic reaction at electrocatalyst surface makes electrochemical process challenging to understand and control. How to experimentally determine ET process occurring at nanoscale is…